This past Thursday, I had the honor of battling Kendra Lott of Edible Orlando Magazine for Whole Foods' Fill the Grill Competition.
We were given $20 and 20 minutes to speed shop the store for ingredients; then had an additional 20 minutes to prep and cook a delicious, affordable and creative summer meal using only a grill to be judged on taste, presentation, and creativity.
This experience gave me a newfound appreciation for the great skill (especially under pressure) that our chefs and cooks face each and every day in the restaurant kitchens throughout Central Florida – when you are on a tight budget and tight schedule, it's no easy feat at all!
I prepared a spice rubbed skirt steak with lemon butter scallop, corn, and herb tossed purple potatoes. My potatoes were sadly undercooked – I should've chosen another starch, one that cooks easier under 20 minutes hah.
My congratulations to Kendra – who will be going on to the finals in two weeks to face off next week's winner!
Thank you to Vicky and the wonderful staff at Whole Foods Market at Phillips Crossing and our judges (including Chef Bruno – last year's winner – of 5 Gastronomy Food Truck).
Also thank you to my lovely neighbors, the Goldmans, for coming out to support me at the competition and local artist Thomas Thorspecken of AnalogArtistDigitalWorld.com for doing a beautiful sketch of us in action at Fill the Grill!
The battle continues next Thursday and the final is on Thursday August 22 at 6:30pm
Chef Keating of Flying Fish Cafe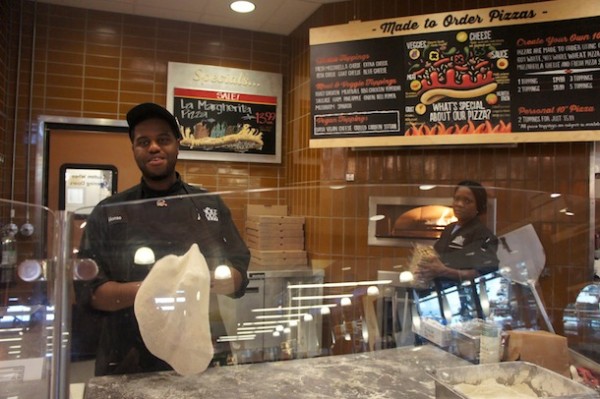 After the competition, I sought consolation in Whole Foods' food bar and got a small box of thai curry tofu, Lebanese rice, biryani, curry masala and macaroni…