Update November 2014
Taipei 101 over the past year has added a few new Taiwanese "street food" items on their menu! Check out the latest offerings: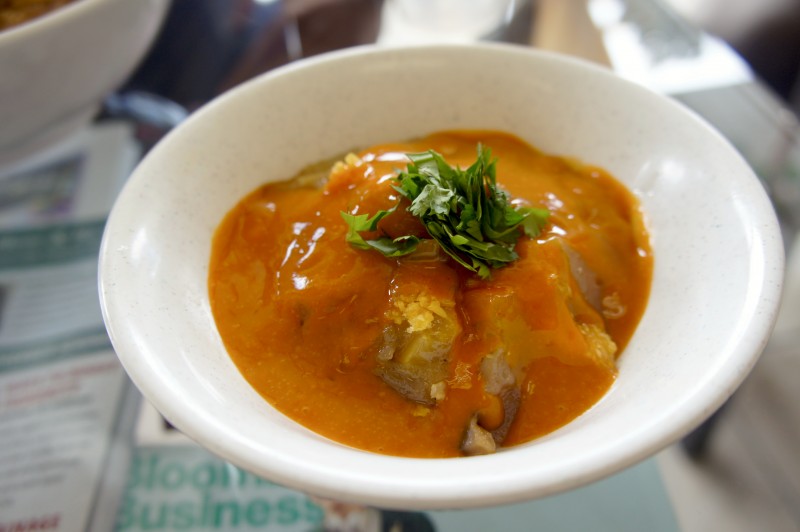 Shout out to Kay Y. on Yelp for spotting this little hole in the wall near UCF in Oviedo!
Taipei 101 just opened this week and I for one am very glad it is here. Though my favorite Taiwanese place still remains to be Teriyaki House on the west side of Orlando, this is a nice substitute when I am not able to make the trek over there during the work week.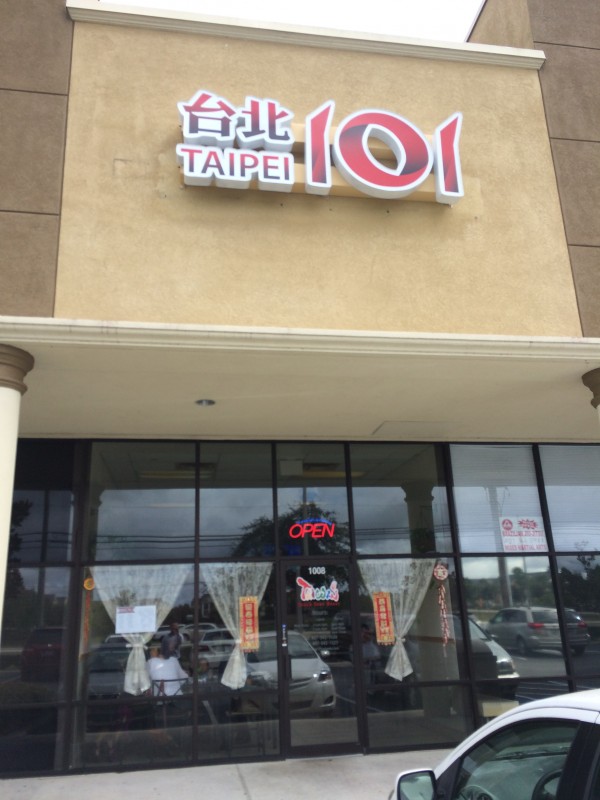 The menu is still developing as they have been open only just a few days.
Here are some highlights
1. Everything is relatively cheap ranging fro $2 – $9, so I can see it as a popular place for lunch in the UCF area.
2. My favorite dishes included the Lou Rou Fan (Simmered Pork Belly over Steamed Rice $4) which was topped with a nice pork gravy and hard boiled egg along with the pork belly (see pictures), as well as the steamed pork belly bun (gua bao $3) stuffed with mustard greens, cilantro, peanuts, and a sweet and sour sauce.
Overall it was good and very homey tasting (like it was cooked at home by your Taiwanese mom or aunt).
I also tried the simmering combination which was an appetizer with four different types of meat – though I did enjoy the egg, chitterling, and pig ear, I was not a big fan of the pig's blood rice cake – that's just me though maybe?
I sampled some of my friend's salt and pepper chicken, thought it was okay but definitely needed to be more "crispy" .
The Bian Dang meal boxes look like they are a real value, I'd get the simmered pork or bbq pork next time.
Overall, nice effort from the Taipei 101 team, lots of little snacks and to go items that are fun to eat and overall a nice change from the usual around this area. I would try the Zhong Zi rice and pork dumpling next time and see what else is good here !