by Kelly Nowell
Chef Kevin Fonzo of K Restaurant Wine Bar and his friends Chef Jamie McFadden Cuisiniers Catered Cuisine and Events Chef Kathleen Osterhaus Blake of The Rusty Spoon, Chef Henry Salgado of Spanish River Grill Bistro Latino, Ella Kapul, and Shannon from Olde Hearth Bread Company held a "Sunday Supper" fundraiser for The Edible Schoolyard at Orlando Junior Academy (OJA) and the "Give Back Garden" at the the K Restaurant Garden from 4-8 on October 20th.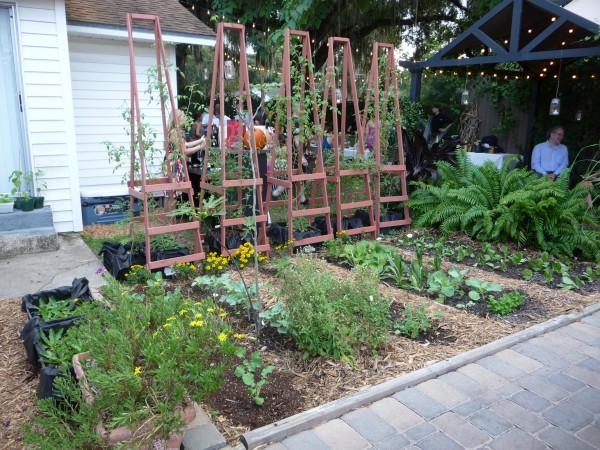 Chefs Kevin Fonzo (owner/chef, K Restaurant) and Sarah Cahill (raw foods chef) teach a nutritional science class at OJA, where the students learn to garden, harvest and prepare foods from the fruits and vegetables grown in the Edible Schoolyard.
Several notable restaurants / caterers joined in support of this fundraiser, including Cuisiniers, Rusty Spoon and Spanish River Grill.
The dishes ranged from Lake Meadow duck confit (Rusty Spoon) to rabbit paella (Spanish River Grill).
The braised short rib with creamed collard greens (Cuisiniers) was especially tender and flavorful, with fried onion on top and accompanied with a tasty cheese biscuit.
The fall salad, chicken with cheese grits and roasted corn from K Restaurant were delicious. The brownies and apple beignet, from K Restaurant, were amazing as were the chocolates from Chocolate Provocateur.
To top it off, the atmosphere was dazzling, with live music and the restaurant's very own garden as a backdrop.

Chef Kevin Fonzo

Rabbit Paella from Chef Henry Salgado's Spanish River Grill
Chef Kathleen Blake of The Rusty Spoon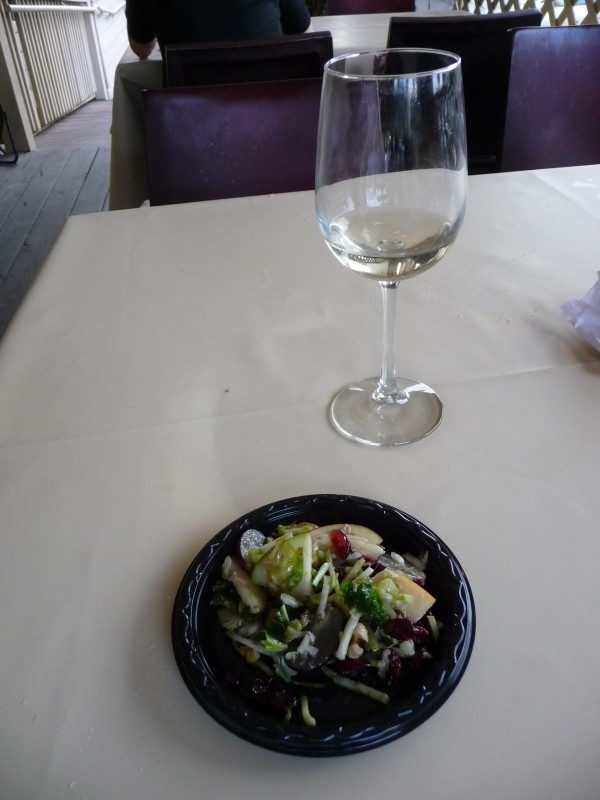 Fall Salad from K

Chicken with Cheese Grits and Roasted Corn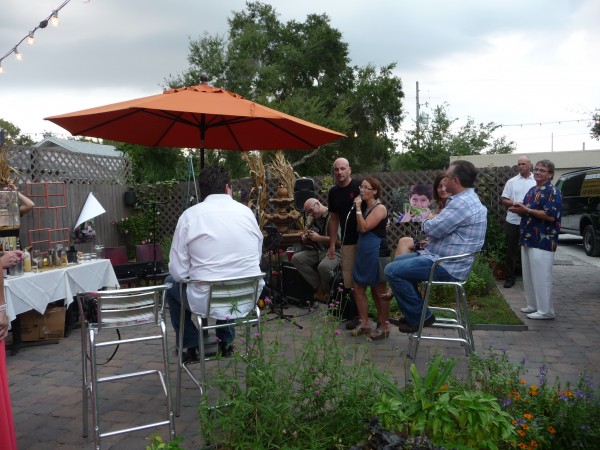 Desserts from Chocolate Provocateur

Braised Short Rib, Creamed Collard Greens & Cheese Biscuit from Cuisiniers