Universal CityWalk's newest restaurant, Antojitos Authentic Mexican Food, recently opened in February 2014 – becoming the second eatery to debut as part of this year's historic expansion to Universal's entertainment complex.
The restaurant once was the home to Universal's Latin Quarter restaurant, but has undergone extensive remodeling to fit the attitude and personality of the new Antojitos. I was invited recently to a preview of the new menu and to check out all the upcoming things going on at Universal CityWalk.
The name Antojitos itself means "little cravings" in Spanish, and refers to Street food in Mexico, prepared at street vendors and small traditional markets in the country.
Walking up to the restaurant, you are immediately struck by the grandeur and beauty of the art-like building. The exterior is vibrant and lively: shaped like a Mexican cathedral complete with a working bell tower, with bright, fun, painted colors splashed all over.
A VW microbus has been converted to a standing bar truck, complete with a bartender inside.
There is seating outdoor, indoors on the first floor, and upper level seating in the Antojitos "Up" area. The first floor is mostly for Mexican street food like tacos and enchiladas with a large stage area for mariachi performances while upstairs you can order more "refined" dishes with less of a cantina feeling and more intimate upscaled decor.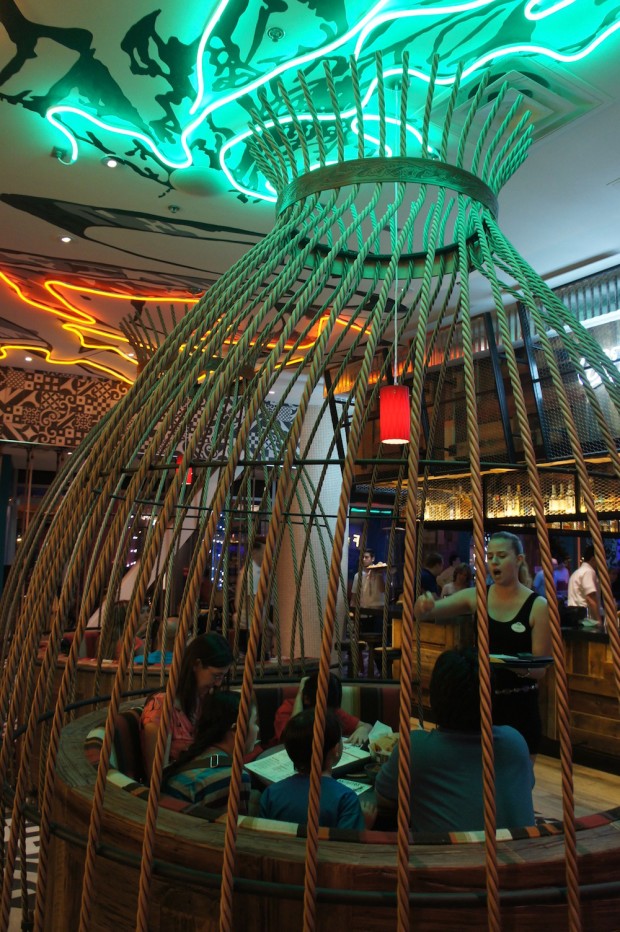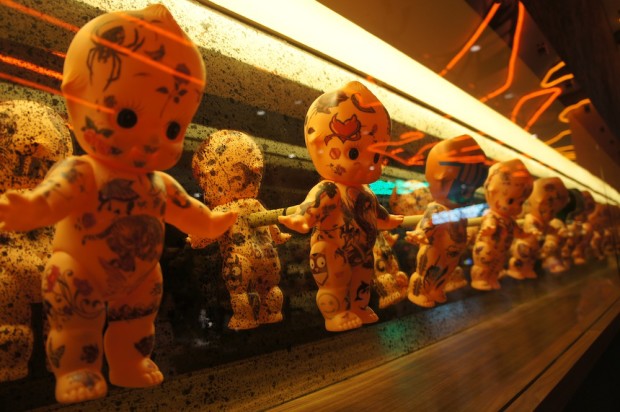 Guests can choose to dine downstairs and enjoy a more casual dining experience that includes items like carnitas al pastor tacos (made with beer and chile braised pork, grilled pineapple and guajillo salsa) and oaxaca enchiladas (chicken tinga and house made mole sauce, queso fresco and lime crema).
Upstairs, guests can enjoy a more refined dining experience that includes menu options like carne asada brava (coffee crusted ribeye with fire roasted vegetables) and menonita shrimp (bacon wrapped shrimp stuffed with menonita cheese, manchego corn pudding and a poblano chorizo sauce).
Diners can also watch as their fresh guacamole is prepared tableside, enjoy nightly entertainment in the restaurant, and sample a variety of specialty beverages – including authentic Mexican soda, beers, regional wines and an extensive selection of tequila and mezcal. The guacamole was a favorite of mine that evening, so fresh and delicious unlike those pre-made guacamole that you encounter around town.
The Antorita is the signature drink at Antojitos, served in a beautiful, artistic glass. It has blanco tequila, Grand Marnier, Gran Gala and fresh squeezed lime and oranges and lemon, made fresh.
Modesto Alcala, vice president of revenue operations at Universal CityWalk, told us that the drinks are all made fresh without pre-made mixers.

Chef Steve Jayson (Vice President and Corporate Executive Chef for Universal Parks & Resorts) wanted to make sure everything on the menu is as authentic as possible.

Chef Hector (head chef for Antojitos) and Modesto Alcala, and Chef Jayson discussing the dishes and inspiration at Antojitos.

Guacamole: 13.95
Freshly made tableside with avocado, lime, tomato, garlic, red onion, green olives, and cilantro.
Served with just made tortilla chips

Esquites Asados: 5.95
Roasted corn, jalapeño mayonnaise, queso fresco, ancho chile, just made tortilla chips

Tuna Tostada: 10.95
Napa slaw, onions, serrano chiles, toasted pumpkin seeds, lime crema, avocado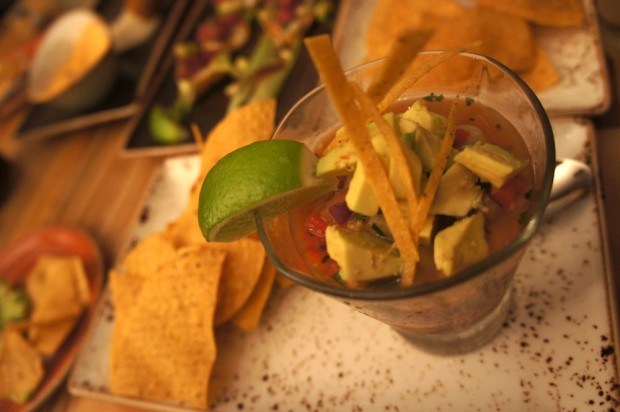 Seafood Cocktail: 12.95
Shrimp and scallops with lime juice, jicama, olives, cucumber, avocados, serrano chile, and
cilantro

Trio Empanadas: 8.95
Masa turnover with beef machaca, chicken tinga, wild woodland mushrooms, and three
chile sauce

Menonita Shrimp: 26.95
Bacon wrapped shrimp stuffed with menonita cheese, manchego corn pudding and a poblano
chorizo sauce

Braised Short Ribs Jalisco: 23.95
Ancho chile broth, manchego corn pudding, peppers, chile onions, agave nectar

Carne Asada Brava: 28.95
Dry-aged coffee crusted ribeye with roasted vegetables

Enchiladas Oaxaca: 14.50
Chicken tinga and house made mole sauce, queso fresco, lime crema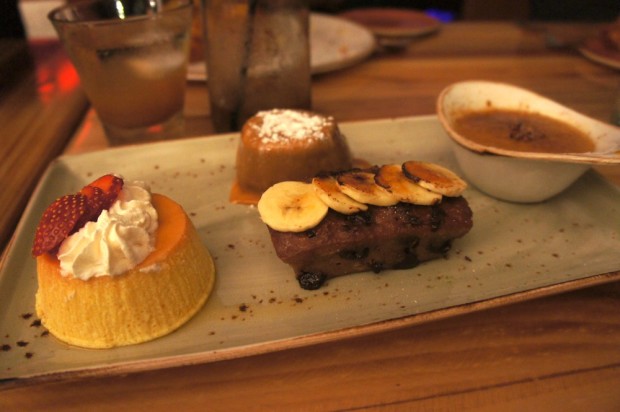 Overall, I thought the menu was creative and interesting, though they may need a few kinks to iron out as time goes on to make it smoother.
Antojitos Authentic Mexican Food is now open nightly from 5 p.m. to midnight.
Antojitos is the newest venue to debut as part of Universal CityWalk's historic expansion, which will include the addition of eight new venues to the complex's already popular collection of national brands.
Other venues to join Antojitos this year include Hot Dog Hall of Fame, VIVO Italian Kitchen, Cold Stone Creamery, Menchie's, and The CowFish. For more information about Universal CityWalk, visit: https://www.universalorlando.com.