BRIO Tuscan Grille at Winter Park Village in Winter Park is celebrating springtime with its fun-filled Bunny Brunch.
BRIO's Bunny Brunch offers plenty of delicious items for both adults and children. Dishes on the adult menu include Eggs, Home Fries & Bacon, Sicilian Omelette, Berries & Cream French Toast, and Ham & Biscuit Benedict. Children's entrees are scrambled eggs, bacon and fresh fruit; and French toast with bacon and fresh fruit. In addition to the Bunny Brunch menu, my guest and I were able to get a taste of the Calamari and Spicy Shrimp & Eggplant appetizers recommended by our friendly server, Sterling.
The new menu options appeal to many different tastes and Executive Chef Eric Carter did a beautiful job with the dishes. BRIO offers flexible options to cater dietary preferences and can substitute entrées with egg whites or turkey sausage. There is also a light gluten free menu with entrées under 550 calories.
To add festivity to the brunch, the Easter Bunny walked around greeting guests at every table for photo opportunities and there was also a face painting station for children.
The restaurant decor is classically polished with white linens and dark marble details. There is a large indoor dining room and outdoor terrace to accommodate any party size, and I opted for outdoor seating to relax in the perfect morning light and weather.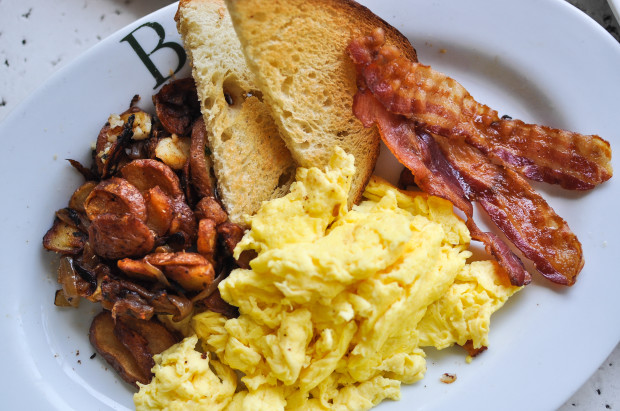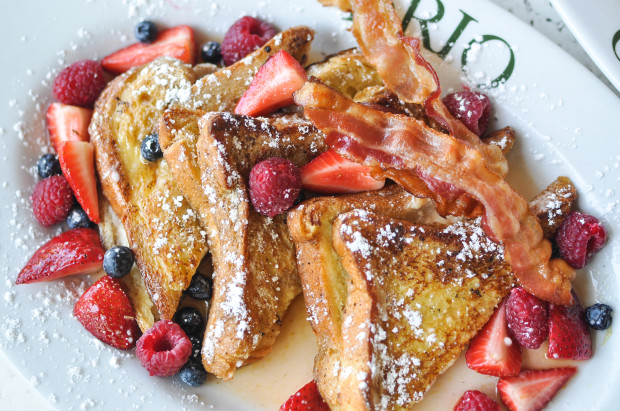 BRIO at Winter Park Village
480 N. Orlando Ave., Winter Park, FL 32789
BRIO offers Call Ahead Seating and Reservations. (407) 622-5611
BRUNCH AT BRIO ~ Available Saturday & Sunday until 3:30pm.