Growing Synergy Foods, a Florida-based sales, marketing and distribution company for Florida small farms, teamed up with NORMAN'S at The Ritz-Carlton Orlando, Grande Lakes held their event "Brunch in the Pasture" at Lake Meadow Naturals to educate and connect attendees with local, farm fresh foods on Sunday May 18th, 2014.
Chef Andres Mendoza and his culinary team at NORMAN's at Ritz Carlton, Grande Lakes Orlando provided the brunch fare which included pork enchiladas, and cinnamon maple pecan French Toast with pork belly, and of course, farm fresh eggs cooked to order.
The event began with a farm tour led by Lake Meadow Naturals farmers. The cage free eggs here are sent throughout the Central Florida and used in our area's very best restaurants.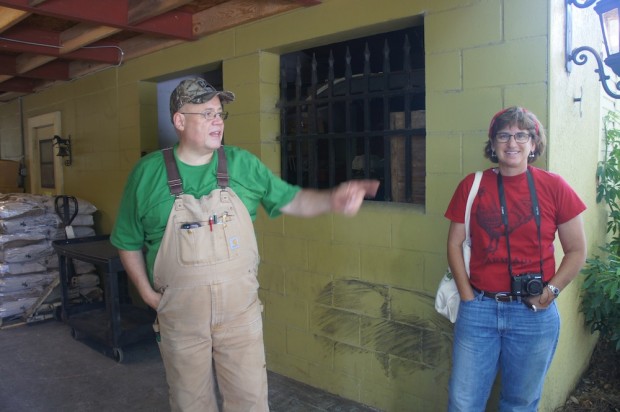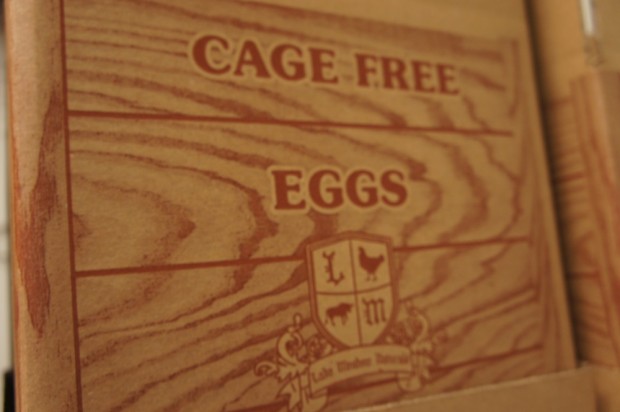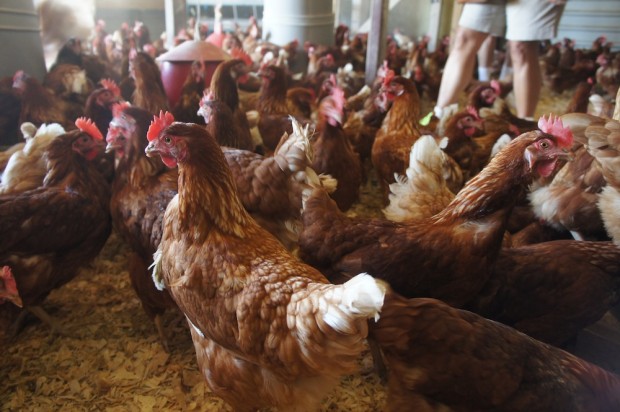 Lake Meadow Naturals
10000 Mark Adam Road
Ocoee, FL
Recipes
—————————————
Cinnamon Maple Pecan Bread
Bread Maple Glazed Pecans
¾ c. Milk ¼ c. Maple Syrup
¼ c. Maple Syrup ¼ c. Brown Sugar
6 Tablespoons Butter 1 c. Chopped Pecans
2 ½ teaspoons active dry yeast
2 eggs Filling
1/3 c. Sugar 1/3 c. Sugar
3 1/2 c. All Purpose Flour 2 Tablespoons Cinnamon
1 teaspoon salt 1 Batch Maple Glazed Pecans
3 Tablespoons Melted Butter
Directions:
For Dough:
In saucepan, combine milk and maple syrup. Heat to 110 degrees F. Put in mixing bowl and add the yeast and the sugar. Whisk in the eggs. Melt the butter then add to the same mixing bowl. Set aside for 10 minutes. In a separate bowl, combine the flour and the salt. With mixer running, slowly add the flour mixture until combined.
Mix on medium speed until the dough forms a smooth and shiny ball. This should take around 10 minutes. When fully mixed, put the dough in an oiled bowl and cover with oiled plastic wrap. Allow the dough to proof until doubled in size, around 2 hours.
For Glazed Pecans:
In a saucepan, bring maple syrup and brown sugar to a boil. Add in pecans and continue to boil, stirring continuously for 5 minutes. Remove from heat and put spread nuts out evenly on a piece of sprayed parchment paper.
To Assemble:
When dough is proofed, roll out on floured surface into a long rectangle as wide as your bread loaf pan. Brush dough with melted butter.
In a bowl, combine sugar and cinnamon. Sprinkle on top of melted butter, then finish with the glazed pecans.
Starting from the back, roll the dough in a tight spiral towards you, making sure to seal the ends and the long edge at the end.
Place dough seam side down in a greased loaf pan. Cover with plastic wrap and allow to proof again until doubled in size, around 2 hours.
When ready to bake, brush with egg wash.
Bake in 350 degree oven until deep golden brown, around 40 minutes. Allow to cool completely before removing from pan and cutting.
2014 – Norman's – Sarah Cox, Pastry Chef
Enchiladas
½ # Chicken confit or pulled chicken
½ cup chicken stock
1 cup of crème fraiche or sour cream
¼ # Queso fresco
6 tomatoes
1 Spanish onion cut in quarts
2 Garlic cloves
1 jalapeno chili
1 bunch of cilantro
½ bunch of parsley
½ bunch of fresh oregano
¼ # Corn tortillas
4 fl oz of Canola oil
1 teaspoon of freshly ground cumin
Salt
Black pepper, freshly ground
Sauce:
In a mixing bowl coat with canola oil the tomatoes, onion, jalapeno and garlic cloves, and roast
them in a preheated oven at 400F until charred.
In a Blender, blend all your roasted ingredients with the herbs, cumin and chicken stock. Cook
the mixture in a non-corrosive sauce pot at low temp for about 20 min. stirring constantly.
Assemble:
Pan fried the tortillas and let them cool down just enough where you can handle them with your
hands.
Roll the tortillas with the chicken confit, and lay them in to a casserole dish, in one single layer just covering the bottom of the dish with the rolls.
With a ladle cover the rolls evenly with the sauce, and bake for 15 to 20 min at 350F.
When ready to serve, add the crème fraiche, queso fresco and garnish with finely minced cilantro
and red onions.
Pork Belly
1 Whole fresh pork belly
1 Tablespoon coriander seeds, lightly toasted and coarsely ground
1 Tablespoon fennel seeds, lightly toasted and coarsely ground
Salt
Black pepper, freshly ground
1 Tablespoon canola oil
½ Cup onion, diced
½ Cup celery, diced
½ Cup carrot, peeled and diced
8 cloves fresh garlic, minced
1 Cup white wine
3 Cups chicken stock, hot
1 sprig fresh thyme½ teaspoon cumin seeds, lightly toasted and coarsely ground
Score pork fat; cover pork belly with seeds; cover with plastic wrap; refrigerate overnight.
Heat oven to 300F.
Scrape seeds off fat side of pork belly; season.
Heat oil in large non-reactive saucepan set over medium; add pork belly fat side down; sauté
until fat is golden brown; transfer pork belly to roasting pan.
Pour off excess fat from saucepan; add onion, celery, carrot, and garlic; cook until softened;
season; add wine; reduce by 90 percent; add stock and thyme; season.
Pour liquid over pork belly; cook uncovered in oven until very tender (about 4 hours); remove
from oven; cool pork belly in braising liquid.
Strain braising liquid through fine chamois; chill until fat congeals; remove fat; discard; reserve braising liquid in refrigerator