At Reunion Resort, we were invited to sample dishes from the four in-house restaurants and their holiday menus for Thanksgiving and Christmas. Dishes their chefs believed to represent their style in nature represented each restaurant. Before sitting down, we were welcomed by a cocktail hour on the balcony with White Cranberry Martinis for everyone as we mingled. It was a night of fun and laughter that brought us all together for a blissful evening.
Thanksgiving Special Menu in PDF
Christmas Eve and Day Special in PDF
New Year's Eve Special in PDF

Eleven represented by Chef Etienne Jehl
Thanksgiving: Seared Duck Breast over Arugula Salad, Sweet Potato, Caramelized Pecans, and Raspberry Vinaigrette. The duck was gamey, but tender and dressed with sweet vinaigrette. The sweet potato strips were delicious and crispy without being burnt.
Christmas: Herb Lamb Chop with Rosemary Mint Jelly along with Fresh Gnocchi with Basil Cream Sauce. The lamb was very moist on the inside, but had a crunch from the crust. The "lamb" scent was appreciatively removed. The Gnocchi is thick and creamy with or without the subtle tasting sauce. This dish is one of my favorites even though I am not a person who fancies lamb.
The Clubhouse represented by Chef Bradley Holmes
Thanksgiving: Pork Loin with Wild Mushroom Confit. The mushrooms provide a welcomed earthy flavor to the dry pork loin. Although the pork was dry, the flavors were still nice with the smooth mashed potatoes.
Christmas: Winter Salad with Mixed Greens, Pached Pear, Candied Pecans, Herbed crusted Goat Cheese, Toasted Walnuts, and White Balsamic Vinaigrette. The salad is fresh with the spiced pears. The dressing is a little bitter, but isn't too strong. The goat cheese is creamy and its herb crust was very effective.
Forte represented by Chef William McDonough
Thanksgiving: Grilled Linguica Sausage, White Bean Cake and Onion Rings. The bean cake was very salty, but creamy and melts in your mouth. The sausage is of Portuguese origin; it is smoky and drizzled with a sweet sauce. It is balanced out by a plain, yet sweet, onion ring.
Christmas: Pan Seared Grouper with Brown Rice Risotto, Ringer Cilantro Sauce and Citrus Salsa. This is a healthier dish of the night. The rice contains subtle flavors and provides a grainy texture to the smooth grouper. The grouper is well done, contains no fat and is fresh; it is highly recommended to be eaten with the sauce that makes the grouper delicious. Without the sauce, the grouper seems very dry.
Holiday Buffets
Thanksgiving: Smoked Tomato Shallow Bisque. It was a little spicy, which can help you get through a chilly Thanksgiving.
Thanksgiving: Sliced Buttermilk Brined Roasted Turkey with Stuffing. The Turkey is salty, but very moist, which means it was cooked correctly! The stuffing was nice and smooth; not bad for the first time eating stuffing on my end.
Christmas: Braised Short Ribs with a Coffee Demi-Glace. It falls apart easily and balanced between the moist and dryness it holds.
Desserts
Thanksgiving: Eleven's Spiced Pumpkin Crème Caramel. This was a huggable dessert that made us all feel as though we were in heaven. Who knew this little creation made such big impacts on our evening last night.
Christmas: Clubhouse's Dark Chocolate Cream Pie. Another divine dessert; it is very creamy and pudding-like.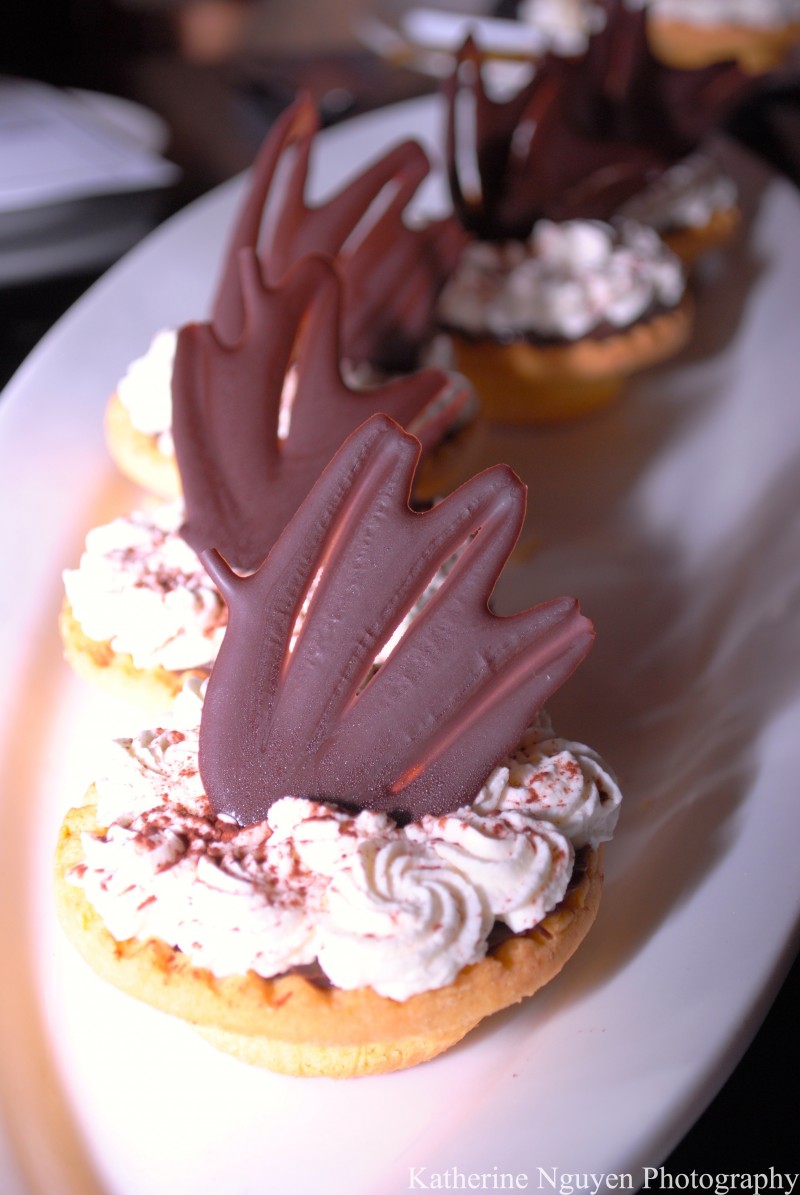 Beverages:
The White Cranberry Martini was like Christmas in a glass. It was delicious and easy to drink with notes of cranberries and cloves.
The white wine is one of 250 wines served at Forte and can be found in their large wine cellar. It was on the dry end of the wine spectrum, but contains a smooth finish.
Experiencing Thanksgiving and/or Christmas is a guaranteed pleasant evening at one of the restaurants at Reunion. Make sure you call and make a reservation as soon as possible because tables will fill fast! Holiday hours are also different from regular restaurant hours.
For more information on Reunion or any of their restaurant menus, please visit ReunionResort.com
Eleven: (407) 662-1170
The Clubhouse: (407) 662-1320
Forte Grille: (407) 396-5385