Gyudon, literally beef bowl, is a popular Japanese dish consisting of a bowl of rice topped with beef and onion simmered in a mildly sweet sauce flavored with dashi (fish and seaweed stock), soy sauce and mirin (sweet rice wine).
In 1899 Eikichi Matsuda opened the first Yoshinoya restaurant, at the fish market in Tokyo's Nihonbashi district.
Gyudon can be found in many Japanese restaurants and some fast food chains specialize exclusively in the dish. The largest gy?don fast food chains in Japan are Chikara Meshi, Yoshinoya Matsuya, and Sukiya.
Last year, during our visit to Tokyo, we visited one of the many chains available around the city and absolutely loved the sweet and salty flavors of the simple beef rice bowl.
At Chikara Meshi, the bowls were about 300 yen (a little less than $3 USD) and came with a few tasty slices of gyu beef over rice. You ordered at the machine – a vending touch screen – and are issued a ticket receipt. After a few moments, a attendant brings out the bowl orders for your party at the bar stool dining area.
Locally in Orlando, folks can get their gyudon fix on at any number of the Japanese restaurants around town, but I particularly recommend the renditions at Sapporo Ramen, Aki of Japan, Sushi Tomi, Hanamizuki, and Sushi Kichi.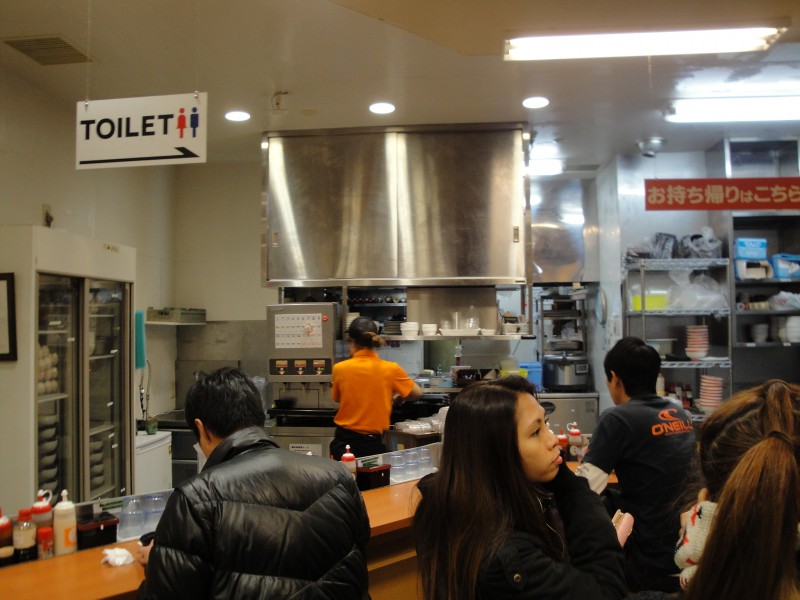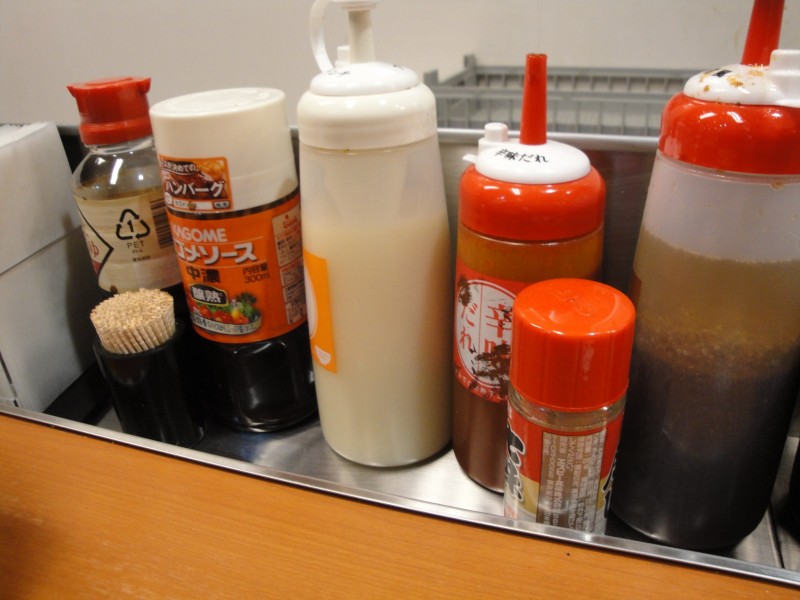 Ingredients

1 medium onion
10-12oz (300-350g) beef, thinly sliced
(you can get the hot pot beef sliced at 1st Oriental or 1st Spring Market in Orlando)
1 1/2 cup Dashi
2 Tbsp soy sauce
2 Tbsp sugar
2 1/2 Tbsp Mirin
2 1/2 Tbsp Sake
2 tsp ginger, grated
1/2 Tbsp Salt
White Pepper
pickled red ginger (Benishouga)
steamed rice
Instructions
Slice onion thinly, and cut sliced beef in 2″ width.
Boil Dashi in a pot and add sliced onion.
Cook for 3-4 minutes.
Add soy sauce, sugar, salt, and Sake and cook another 3-4 minutes.
Add grated ginger and pepper to taste.
Add sliced beef in pot and stir.
Cook about 5 minutes.
Pour meat and sauce over rice and top with pickled red ginger.
Add egg over easy if desired to rice.