You might have seen Lechonera Latina 1 a few times if you've ever driven down East Colonial right before Dean Road, hoping to fill up on some gas, only to find yourself at a Latin restaurant converted from a gas station.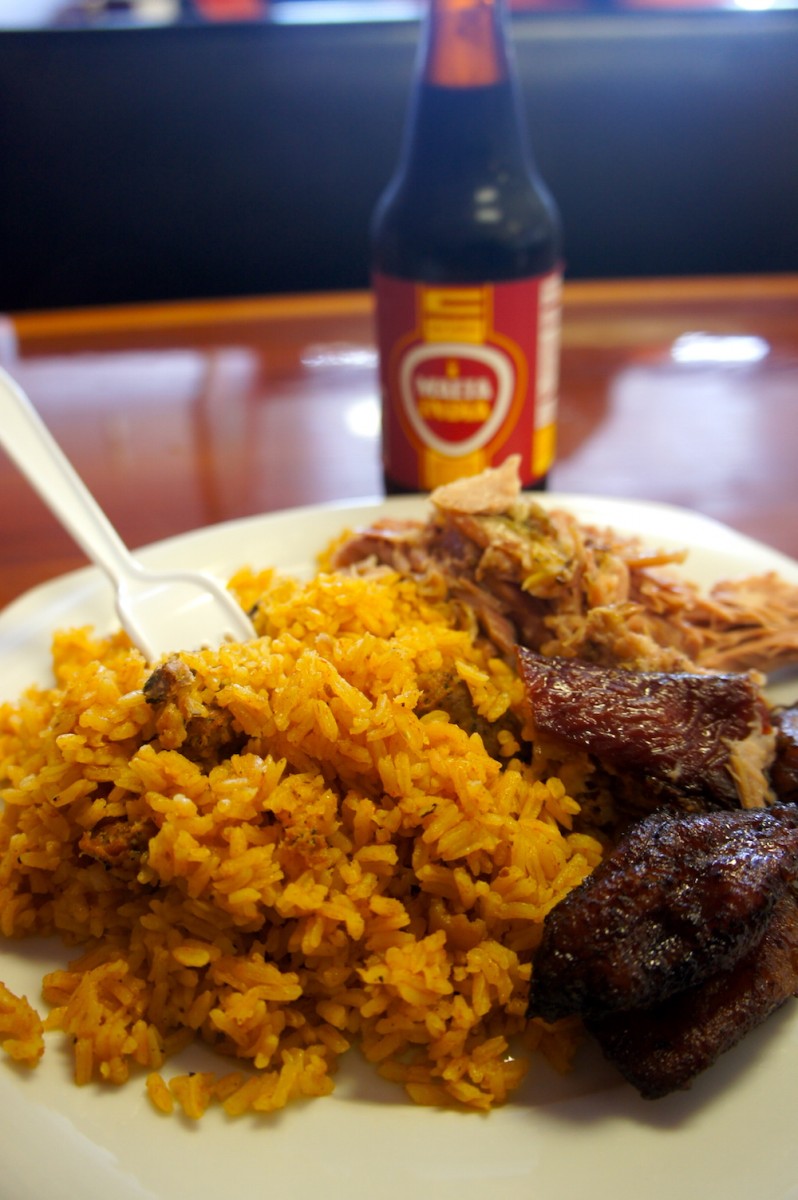 Don't be too afraid – they have some of the best Latin style street food in East Orlando.
Though they need to wipe down their counters and floors a little better, this greasy corner of the world does a few dishes quite well.
Here as it is at Lechonera Latina 2, you order at the counter, pointing at desired dishes like stewed chicken or roasted pork, plantains, and a list of rice dishes (white, yellow, with beans, etc.). Or you can order off the menu.
I recommend 3 favorite dishes here: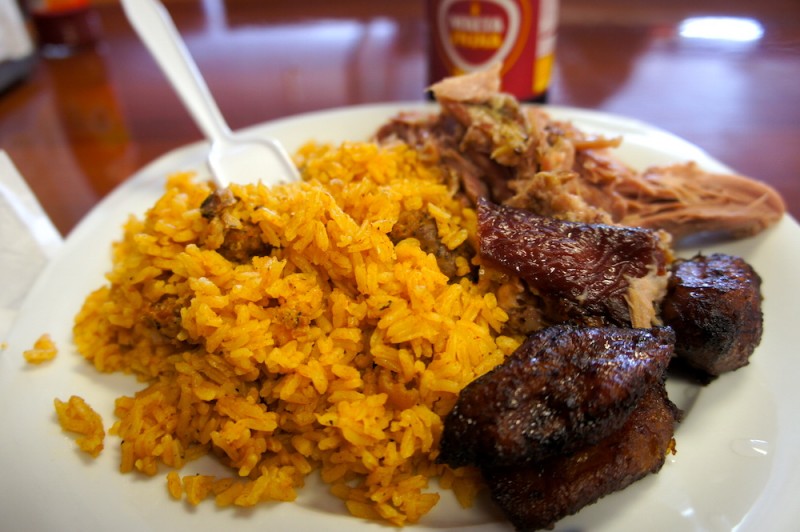 1. Pernil (Roasted Pork Shoulder) with yellow rice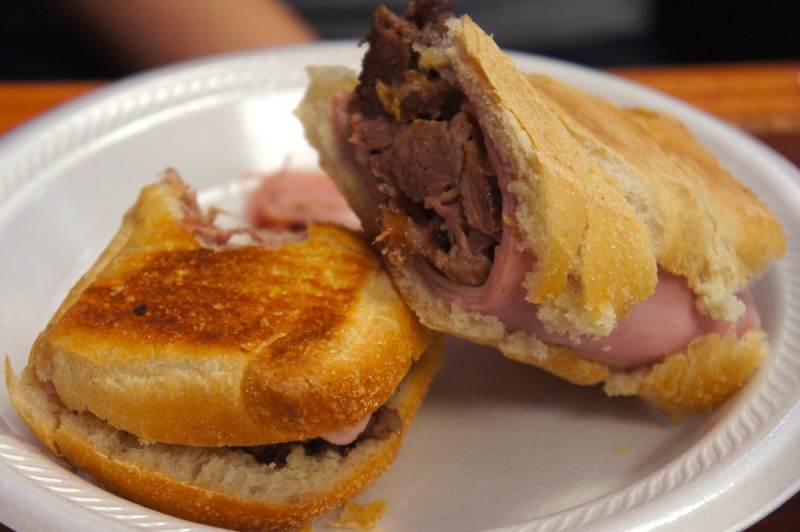 2. Tripleta Sandwich – Like a Cuban sandwich on steroids, these babies are filled with sliced ham, pork, and chicken between two long slices of Cuban bread.
3. Mangu is a Dominican dish made from boiling and mashing unripened plantains, with a consistency almost of a potato puree. The dish is popular with breakfast and often served with eggs, slices of salty, savory salami sausage and grilled cheese (queso frito) as it is here at Lechonera Latina.
Boiled mashed plantains can be traced back to Africans in the Congo region who came to the island during the height of the slave trade. The original word was something akin to mangusi and referred to almost any root vegetable that was boiled and mashed.