Crimson Tavern at the Orlando Airport Marriott – A Six-Course Nose-To-Tail Tasting Menu Featuring Whole Local Lamb, Craft Beer & Cocktails
With a 2,500 square foot Chef's Garden, Executive Chef Anthony Hull of Crimson Tavern works hard to continue the "farm to table" culinary movement.
The team has even started to make the most of the fruits and vegetables on hand, by jamming and pickling, making hot sauce, pickles, jams, and chutneys from their garden and seasonal offerings. As the BBQ program grows, (the restaurant offers seasonal Friday Night Barbecues), a line of rubs and sauces will also become available.
According to Chef Hull, "The main reason we are producing these products is to control what goes into them — not just from a flavor standpoint — but also a wellness aspect by eliminating additives and unnatural ingredients. And if we have a really good harvest, it is also a way to preserve the extra product."
Executive Chef Anthony Hull also pulls from his own roots back in England and resurrects many old school cooking techniques to prepare much of what diners see on the menu.
We've always been fans of Crimson Tavern, especially their burgers and creative, seasonally changing dishes.
This past week, we were invited to check out what the team is capable of with an "Everything Lamb" dinner.
Some of my favorites included the chickpea fritter, crispy on the outside yet delicate and flavorful on the inside, and the pickled lamb tongue on arugula with pumpkin blossoms and apple vinaigrette. The meat balls were good, but the sauce could have used some more depth. House pulled ramen with lamb breast and belly was a nice touch, as was the roasted saddle and loin. Each item was paired with an appropriately complementary or contrasting wine.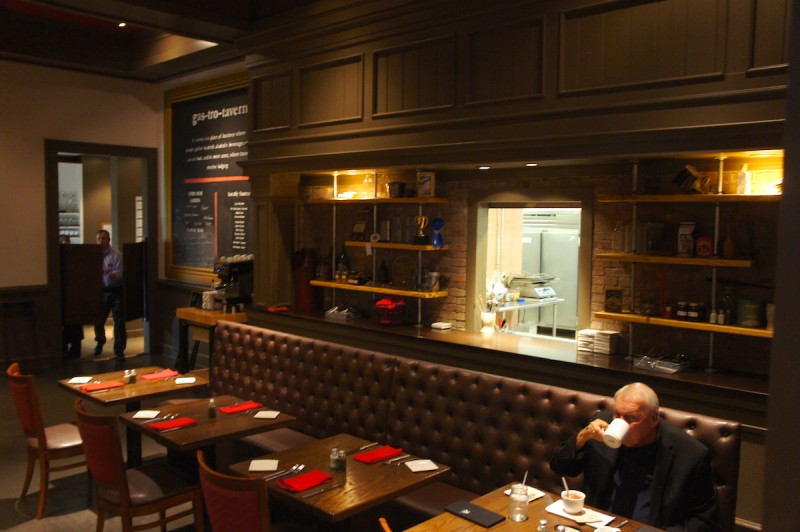 * * * *
Everything Lamb Dinner at Crimson Tavern – Orlando Airport Marriott
Chickpea fritter (olive oil, chickpea flour, ras al hanout)
House smoked trout, horseradish garden chives, crostini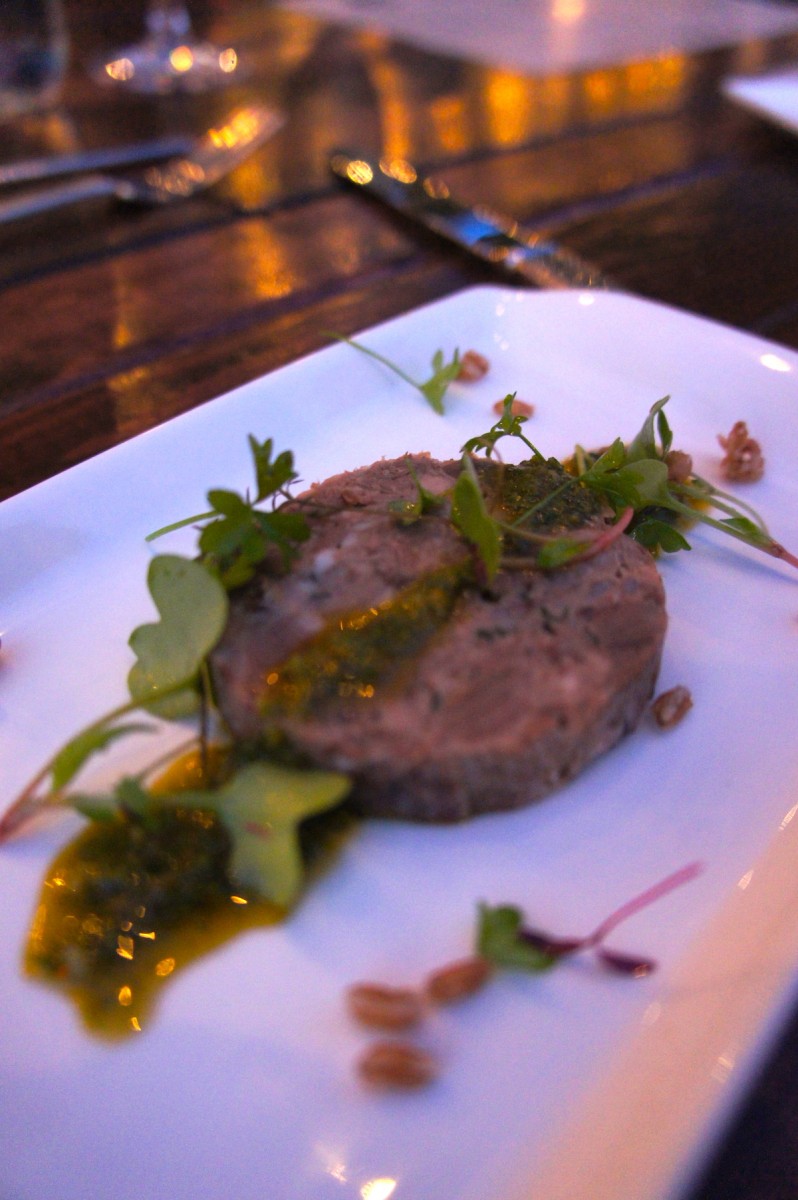 Head Cheese – Lambs head, shanks, lamb stock, aromatics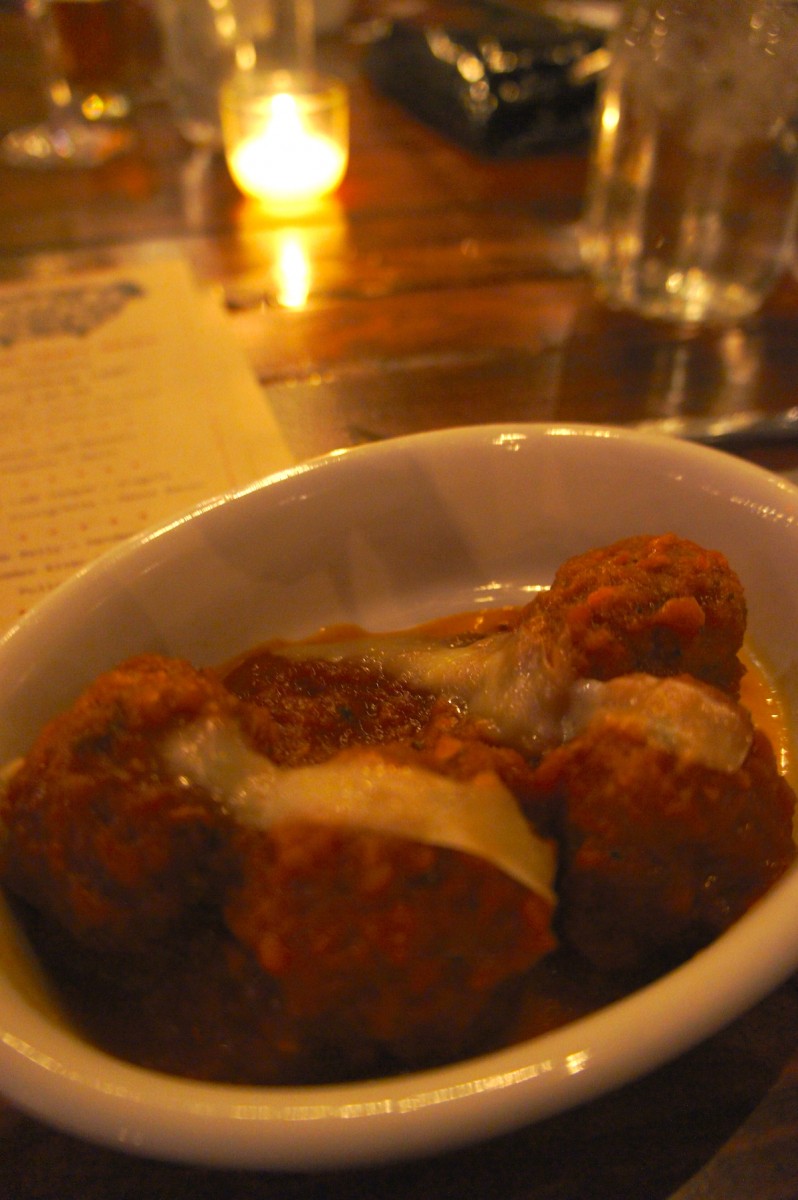 Meat Balls – Ground lamb leg, mortadella, house pomerola, tarentaise alpine cheese
Peak organic simcoe spring ale
Pickled lamb tongue – Hydroponic arugula, garden pumpkin blossoms, granny smith apple vinaigrette
House pulled ramen, lamb breast & belly, lamb dashi, Kissimmee river oyster mushrooms, poached lake – Ramen Bowl, meadows pullet egg, crispy taro paired with St Supery unoaked chardonnay
Roasted Saddle & Loin – Charred baby artichokes, cannellini beans, lamb reduction, arbequina olives paired with True Grit Petite Sirah
Parksdale farm Strawberry Gelato – House spun gelato (house preserve, cream, whole milk), cardamom shortbread, strawberry basil flower salad
For additional information on Crimson Tavern, visit www.CrimsonTavernOrlando.com or call (407) 851-9000. The restaurant is located at 7499 Augusta National Drive in Orlando.