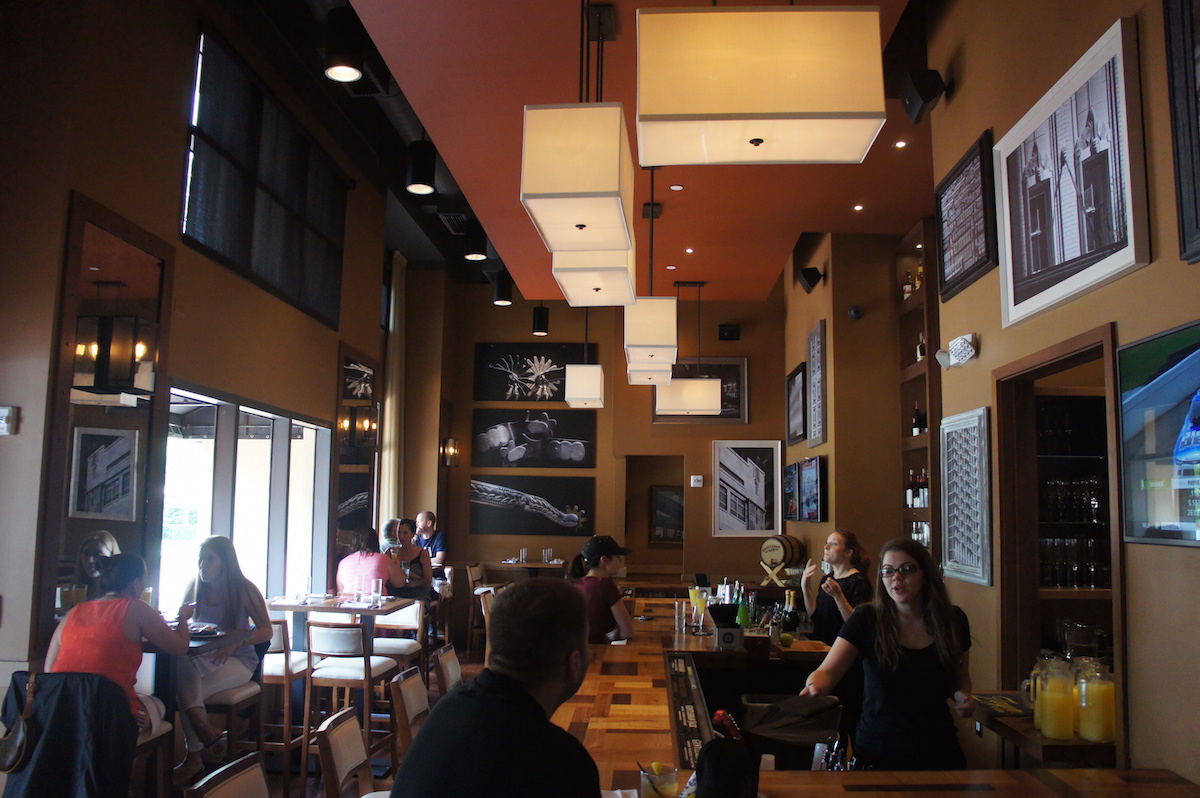 Soco stands for Southern Contemporary, with Southern roots and a contemporary interpretation of American cuisine, and is situated in Thornton Park. It's also got one of the best Sunday brunches in town.
"It's a new and adventurous culinary approach to dishes that we have all come to know and love. At Soco we are focused on true Southern hospitality, and we are committed to overall excellence." said Executive Chef Greg Richie.
"We are local, both in terms of the products we use and the neighborhood where we reside. Soco is committed to enriching Thornton Park and cultivating the culinary renaissance of Downtown Orlando."
Chef Richie graduated with honors from the acclaimed Johnson and Wales University in Charleston. He worked with Yamaguchi at the original Roy's Restaurant in Hawaii and was selected to be the first executive chef/partner for Roy's in Orlando. He was then chosen by Lagasse to take over the kitchen at Tchoup Chop at the Royal Pacific Resort at Universal Orlando.
Here's a look at the fabulous Sunday brunch at Soco:



Crab-Stuffed Deviled Duck Eggs – 12
Crisp Bacon, Lemon, Truffle

Fried Green Tomatoes, Pickled Okra and Little Gems Greens – 10
House-Made Farm Cheese, Benton's Country Ham, Vidalia Onion Buttermilk Dressing

Lake Meadow Naturals Korean-Style Fried Chicken – 23
Pickled Radishes, Sweet and Spicy Sauce

Lobster Eggs Benedict – 18
Buttermilk Biscuits, Benton's Ham, Lobster Hollandaise

Sunday Burger – 15
Fried Egg, Aged Cheddar, Red Onion-Bacon Marmalade, Brioche Bun, Crispy Onion Rings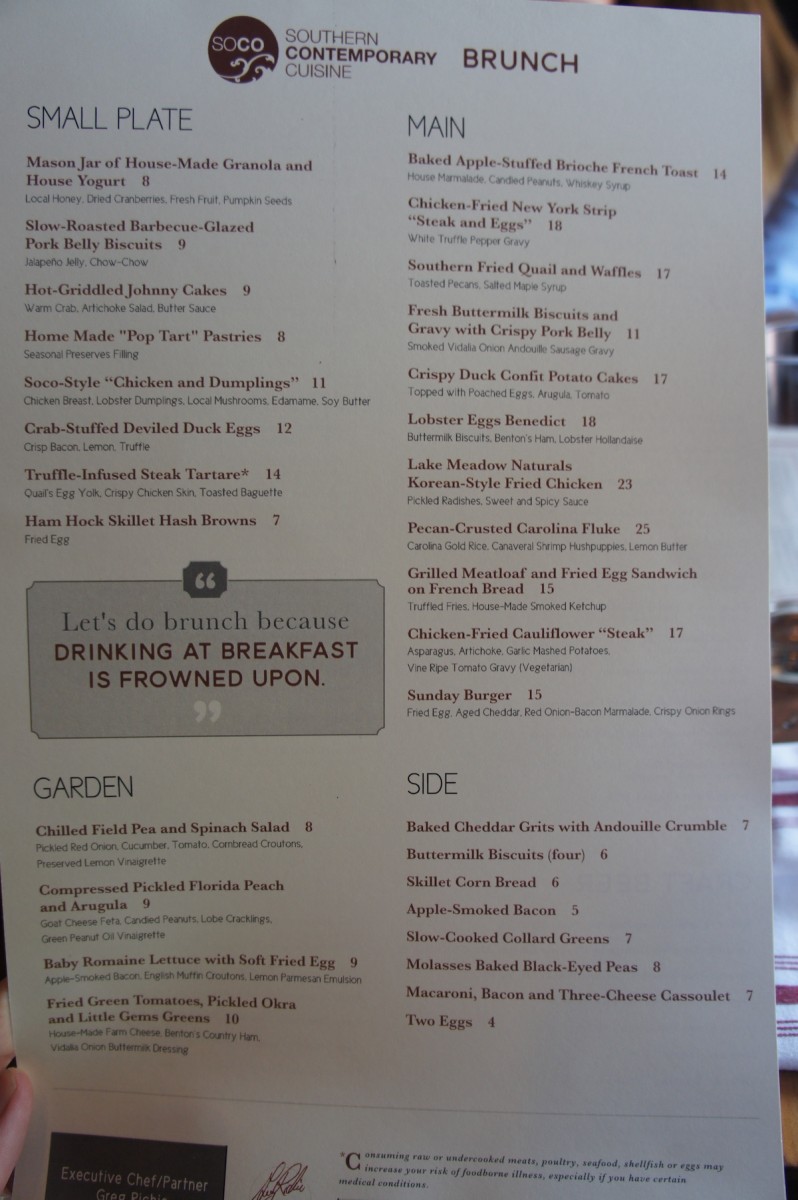 Soco
407-849-1800
629 E. Central Blvd.
Orlando, FL 32801