Every spring, the Rotary Club of College Park hosts the Taste of College Park Food & Wine Festival. The festival takes place at the Historic Dubsdread Ballroom. This year's event is scheduled for Thursday, April 21, 2016.
The Taste of College Park combines food, wine, music, and silent & live auctions for an extraordinary evening in College Park. Nearly a dozen local restaurants and distributors provide the food and wine; local retailers supply items for the silent and live auction. College Park businesses and Rotary Club members sell nearly 500 tickets.
The event was intimate and lively as it was held in a quaint ballroom that then opens up to an outside gathering.

You're able to experience the quaint and rustic ballroom

as well as the open outside in the patio.
Although I suggest you come early to get a taste of everything because it can get crowded quite fast.
The event allows you to indulge in as many servings of your favorite dish crafted by the participating restaurants as you can handle… as well as wine and beverages.
The Outpost: Root chips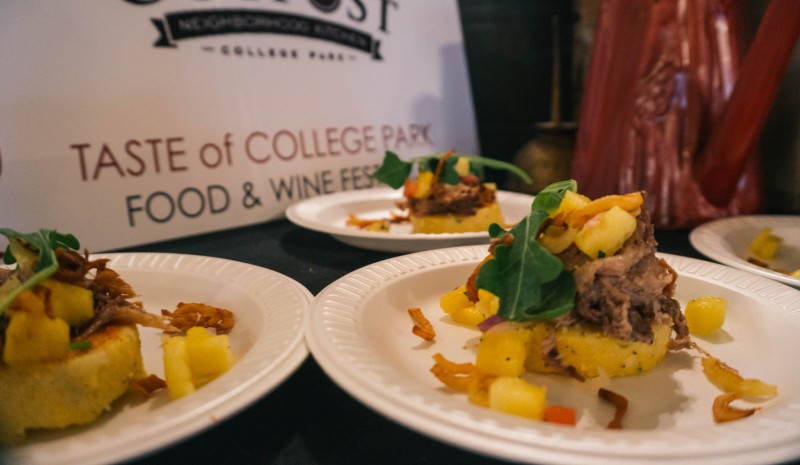 The Outpost: Pulled pork on polenta and mango salsa 
Infusion Tea: Vegetarian options- Fried eggplant, Spring rolls, avocado on toast.
Rusteak set up 
Rusteak: Blueberry Gin Sling 
Rusteak: "The Port" Shrimp salad
North Quarter Tavern
North Quarter Tavern Deli slices sandwich 
Citrus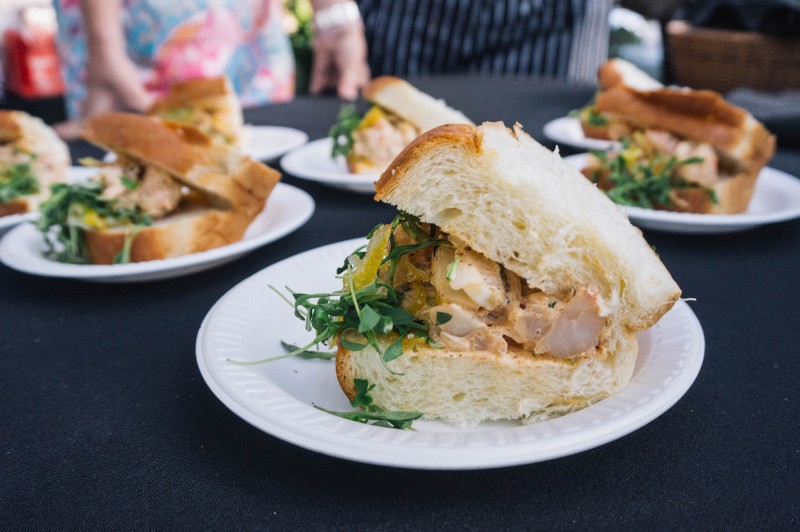 Citrus: Rock Shrimp Sandwich 
Cookie Cousins: Sugar cookies
All in all I do recommend Taste of College Park Food and Wine festival for those enjoy an intimate setting and not have to wander too far to get a taste of each venue!
And congratulations to the title winners of the night. See you next year!