Montreal was once the home of a large Native American settlement about 4000 years ago, with the French settlers arriving in the mid 1500s, and Montreal finally being founded by the French in 1642. Today, it is the most populous city in Quebec and the second most populous municipality in Canada. The French language and culture still runs strong here as is the love of great food. There is a very European vibe to the city and many great eats from poutine slathered in gravy and cheese curds to bakeries and Montreal's famous smoked meats.
Here is a quick guide to a Taste of Montreal:
Montreal-style smoked meat
Montreal smoked meat or simply smoked meat in Montreal (French: smoked meat; sometimes viande fumée, is a type of kosher-style deli meat product made by salting and curing beef brisket with spices. Along with bagels, smoked meat has been popular in Montreal since the 19th century and it has taken such strong root in the city that both Montrealers and non-Montrealers alike identify it as emblematic of the city's cuisine.
Schwartz's Deli – 3895 Boul St-Laurent, Montréal, QC H2W 1X9, Canada
www.schwartzsdeli.com/
World famous Schwartz's, serving the best smoked meat from the original recipe of spices since 1928. Over 80 years of tradition – A Montreal classic and the oldest deli in Canada. The staff of Schwartz's credits the unique flavour of their smoked meat to their mandatory 10-day meat curing time, the high turnover of their meat, and their brick smoke-house covered with over 80 years worth of buildup. Schwartz's is also credited with creating Montreal steak seasoning or Montreal steak spice.
Poutine
Poutine is a Canadian dish, originating in the province of Québec, made with French fries and cheese curds topped with a light brown gravy and sold almost at almost every other block in Montreal.
Mache
restaurantmache.com/
Address: 1655 Rue Saint-Denis, Montréal, QC H2X 3K4, Canada, Phone: +1 514-439-5535
Near the university, this small, casual shop has a whole great collection of Montreal Quebecois comfort eats from poutine to pates chinois.
BBP 9.75$
ground beef, braised bacon, green peas, cheese, house gravy
au "Smoked meat" maison 9.95$
house roasted corned beef, caramelized onions, cheese, house gravy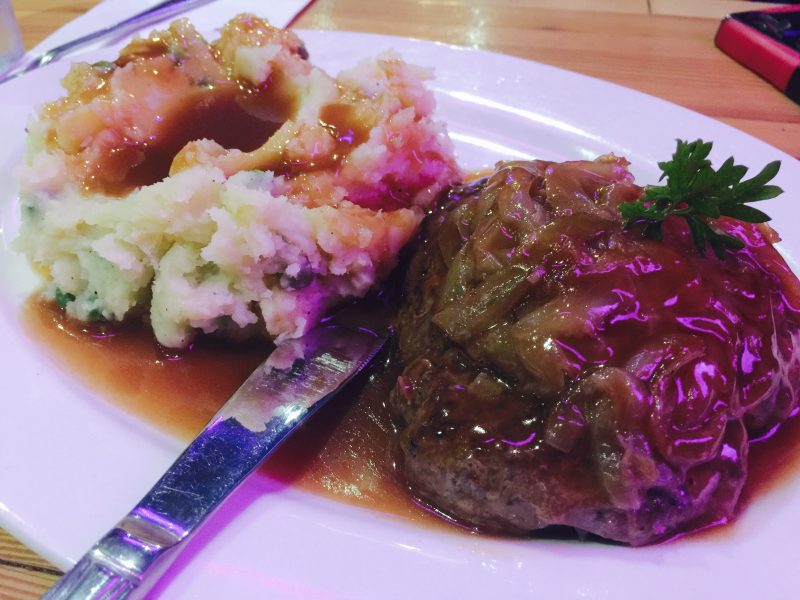 le Hamburger steak 12.50$
8 oz seasoned canadian beef, caramelized onions, green peas,
mashed potato, house gravy

LES PATÉS CHINOIS
le Trio 13$
ground beef, veal and pork, onions, celery, corn, mashed potato
Pates Chinois – literally Chinese pate – is the French Canadian version of shepherd's pie. One possible explanation for the Chinese reference is that it was introduced to Canadian railway workers by Chinese cooks during the building of the North American railroads in the late 19th century.
Joe Beef is a very popular restaurant so I recommend you try to get reservations before you travel out there.

Bouillon Bilk
bouillonbilk.com/en/
Address: 1595 Boul St-Laurent, Montréal, QC H2X 2S9, Canada
Modern eclectic cuisine with a French influence served in a bright, minimalist-chic space.
beets, persimmon, labneh, cashews, pomegrenate, castelfranco 16
agnolotti, corn, duck, chanterelles, burrata, walnuts 18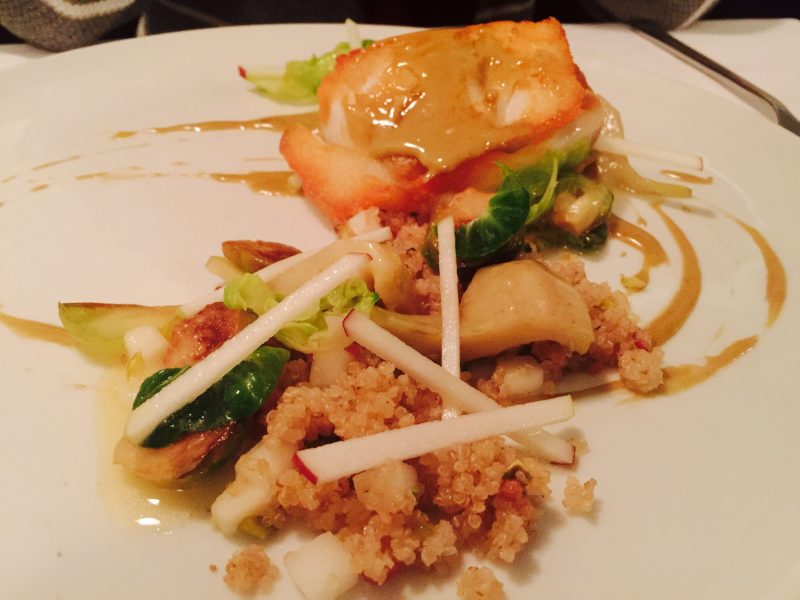 cod, brussels sprouts, lardons, apple, quinoa, pistachios 32
mille-feuille, apple, sunchoke, caramel, mascarpone 11
Desserts
Juliette & Chocolat
www.julietteetchocolat.com/
Chocolate shakes, milk chocolates, hot chocolates, crepes, waffles, brownies, fondue, pastries.
Near the Notre Dame basilica in Old Montreal, visit Maison Christian Faure, a French bakery shop as well as the first international French pastry school founded by acclaimed Chef Christian Faure M.O.F.
Maison Christian Faure

355 Place Royale, Montréal, QC H2X 2V3, Canada
Phone: +1 514-508-6453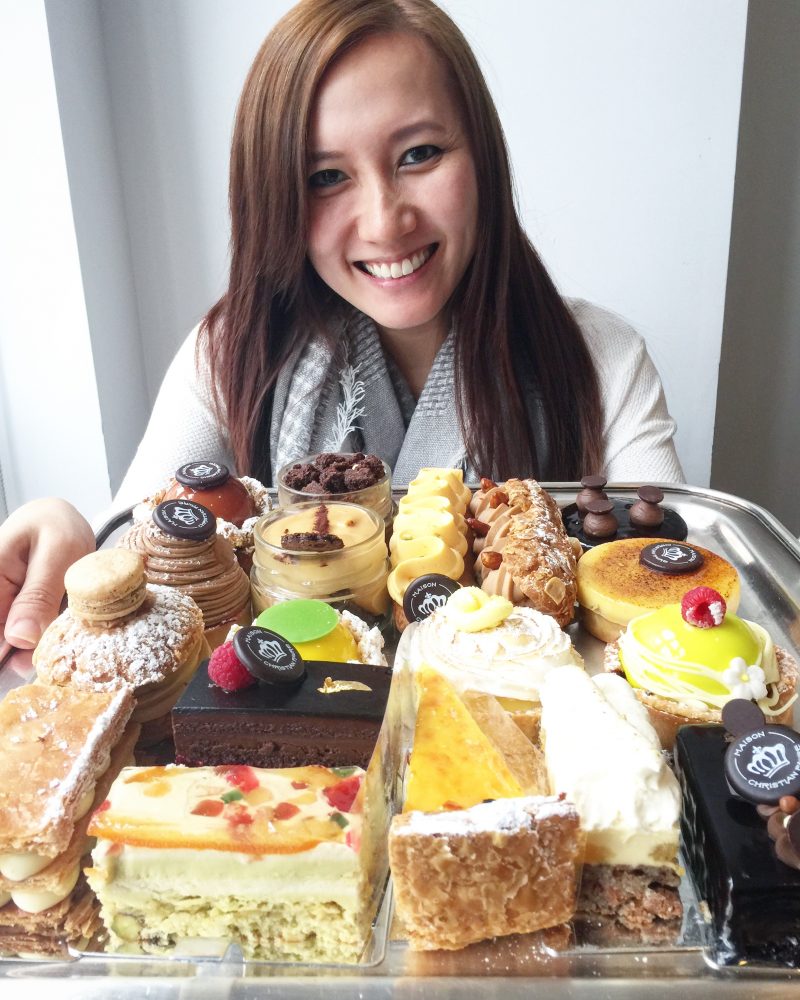 Chinatown Montreal
Chinatown in Montreal is located in the area of De la Gauchetière Street in Montreal. The neighborhood contains many Asian restaurants, food markets, and convenience stores as well being home to many of Montreal's East Asian community centres, such as the Montreal Chinese Hospital and the Montreal Chinese Community and Cultural Center.
Mai Xiang Yuan
1082 Boulevard Saint-Laurent
Montreal, QC H2Z 1J5, Canada
Excellent house made pork/shrimp/leek/egg dumplings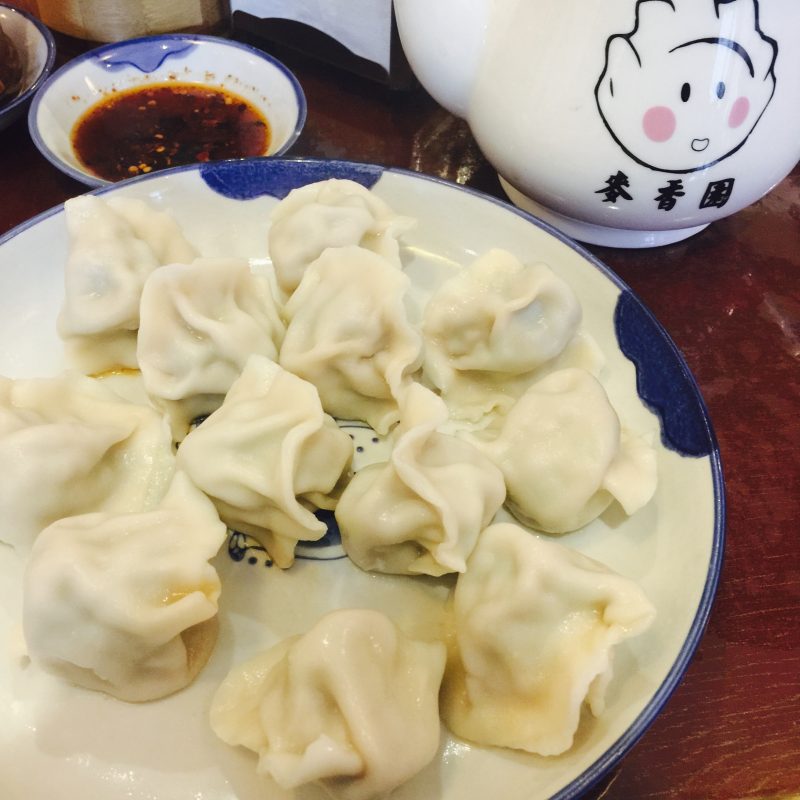 Nudo
1055 Boulevard Saint-Laurent
Montreal, QC H2Z 1J6, Canada
Lanzhou-style hand-pulled noodles and braised beef.
Marché Jean-Talon
Address: 7070 Avenue Henri-Julien, Montréal, QC H2S 3S3, Canada
www.marches-de-quartier.com/en/marches/jean-talon-market/
Established open-air market with many vendors selling produce, meats, cheeses, fish & baked good since 1933
McDonald's in Montreal
For more on where to eat in Montreal, check out this guide to Montreal's best eats by Foodie Hub
http://www.foodiehub.tv/north-america/Montreal