There is a new Cantonese style Chinese restaurant in town, located right next to 1st Spring Supermarket on Colonial near Rouse Road in East Orlando.
Hong Kong Alley Kitchen had recently been re-modeled and are having a $19.99 two lobster special.
We went to dinner with a group of family and friends and I came back mostly underwhelmed. I think the most upsetting thing about the meal was the menu – all translated I believe using Google Translate.
Many of the items made no sense whatsoever and it irked me that they didn't bother to consult with any one fluent in English to help them smooth out the translations so that customers can get an idea of what they are ordering.
Overall, I thought the dishes were a bit ho hum, and though came out beautifully, had some off flavors that I did not enjoy. Mostly bland, and the sauce a bit too cloying.
My favorite dish was probably the fried rice.
I hear the three cups chicken and some of the other spicy dishes were good so will have to return to investigate further. Hopefully they will have their menu translated by then.
Sure I'd like some honey pork baking or miscellaneous vegetable shrimp…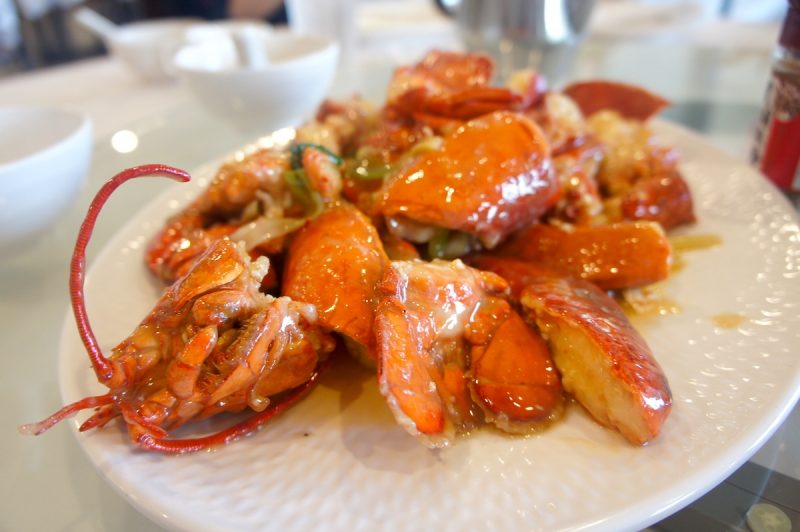 Hong Kong Alley's Kitchen
10625 E Colonial Dr, Orlando, FL 32817