Summer time fun has officially started for many and STK: Orlando is supplying all the flavor to the fun!
STK: Orlando is located in the heart of the revamped Disney Spring's surrounded by dozens of shops that will work up an appetite or help you work off a big brunch.
We started our "Sunday Funday" with some signature drinks 
On the left we have the Cucumber Stiletto: ketel one citroen, st. germain, muddled cucumber, mint.  Beautifully crafted cocktail that's light and refreshing. On the right, is a brunch inspired cocktail the Frose: Chilled sparking Rose with a scoop of raspberry sorbet.  A lighthearted drink that gives you a celebratory sensation.
The Hangover Ceviche: Shrimp – mussels – crab – octopus – jalapeños house made clamato. 
Hair of the dog:Don Julio Silver Tequila $8 / Vidal Mezcal $8 / Belvedere Vodka $8
We were recommended the Vidal Mezcal for the smoky flavors in the liquor that would aid in provoking flavors out of the dish. However, I found the Mezcal in the ceviche a little overpowering and boozy leaving the palate with little flavors to enjoy.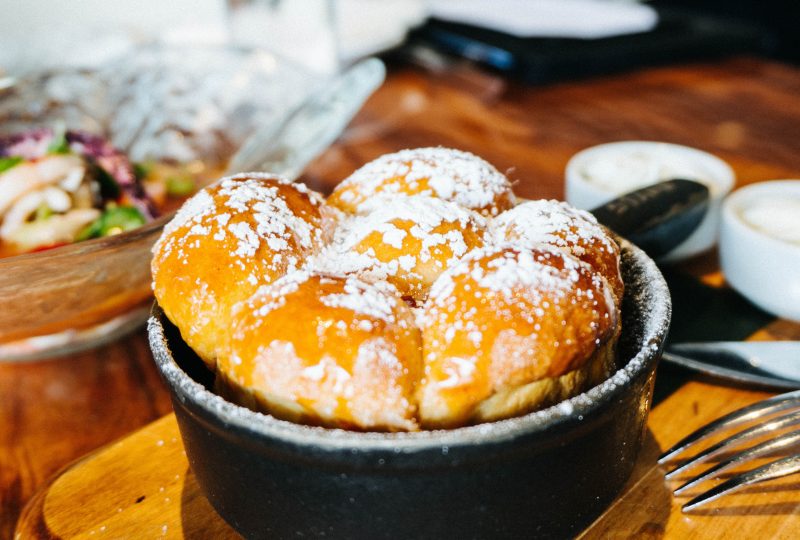 But! The Cinnamon Monkey Bread was a delight! It was fluffy and doughy with the perfect amount of cream cheese icing.
Fried Chicken & Funnel Cake: sriracha honey – lime – burnt onion powdered sugar
A carnival twist on a classic brunch item with a nice touch of spice.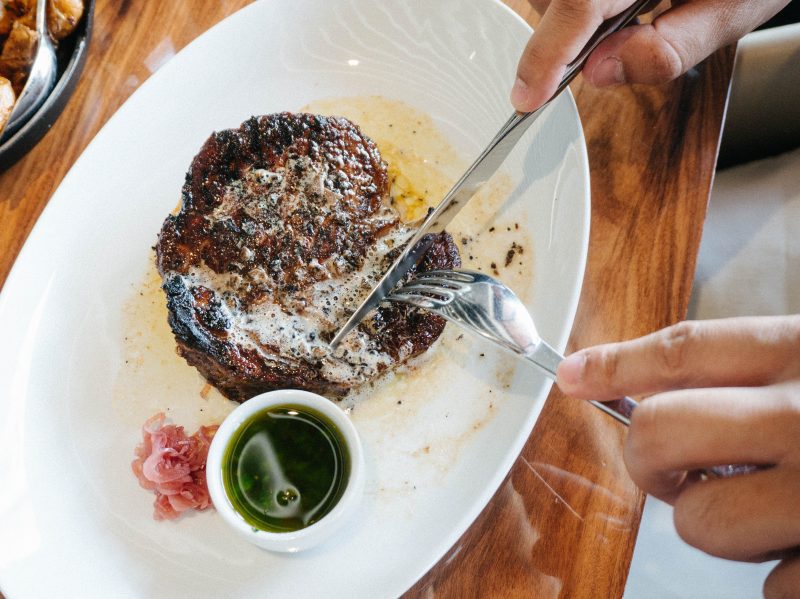 Dry-Aged Delmonico: boneless ribeye – with generous marbling decadent & tender.  We topped the steak off with some truffle butter as well. The steak was done wonderfully and how we had asked for it to be prepared, while not being over seasoned or over cooked.
We didn't have much room for a hefty dessert so we went with Mini Ice Cream Cone Sampler. It was adorable and helped us cool down from Florida's Heat.
Overall, STK:Orlando is a very chic and upbeat environment. The staff is also amazing and courteous!
Address:
Walt Disney World Resort, Disney Springs, 1580 Buena Vista Dr, Orlando, FL 32830