This media event started off with a bit of rain but soon after the beautiful sun made its way out again and we were able to indulge ourselves with food & beverages while enjoying the beautiful views the top deck had to offer.
The picture about was a perfectly cooked scallop with cauliflower puree, Brussels sprouts & pancetta.
Lobster Roll, lemon infused mayo on a buttered split top bun.
Lobster Guacamole, Taijin seasoned tortillas.
Pimento cheez sliders.
Two of the drinks featured. Both delicious and made of very good quality liqueurs.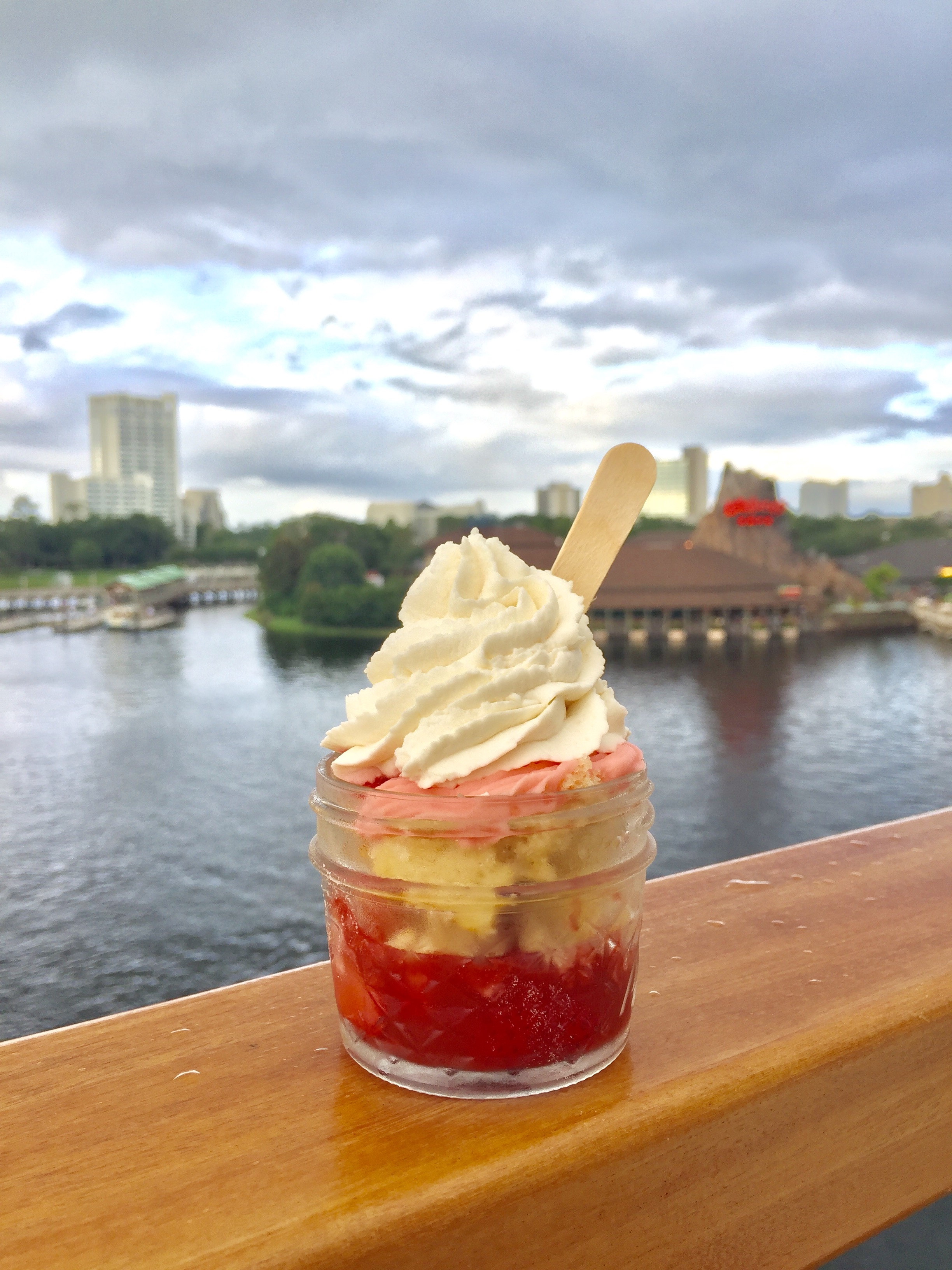 Strawberry Shortcake.

This menu, the "Sunset Rooftop" it's exclusive to the Rooftop deck and I must say that it looks very fun and I'm looking forward to trying a few things.
DISNEY SPRINGS®
WALT DISNEY WORLD® RESORT
1670 BUENA VISTA DRIVE
LAKE BUENA VISTA, FL
407 . 934 . 2628 
http://paddlefishrestaurant.com/