We were invited to attend a media preview of this year's Great Irish Hooley boutique music festival at Raglan Road Irish Pub & Restaurant at Disney Springs.  The Great Irish Hooley runs throughout the long Labor Day weekend, from Friday, Sept. 1 through late Monday, Sept. 4.
This year's Hooley will feature a top-notch lineup of Irish bands, the Raglan Road Irish Dancers and the 90-minute Rhythms of Raglan show produced in Ireland, exported to Raglan Road and directed by David Hayes (Riverdance and "The Voice" Ireland edition).
The most diverse and talented lineup in the history of Central Florida's only boutique Irish festival takes the stage Sept. 1-4 during the 6th Great Irish Hooley at Raglan Road Irish Pub & Restaurant in Disney Springs.
Celebrating Irish song, dance, food and drink over the long Labor Day weekend, the Great Irish Hooley kicks off performances beginning at 3 p.m. Friday, Sept. 1, and continues each day and night through late Monday and into the wee hours.
Served with Orlando's finest contemporary Irish cuisine, local and national craft beers, hand-crafted cocktails and day-into-night entertainment, the Great Irish Hooley promises a high-voltage music festival for families and revelers alike.  A traditional Irish social celebration, the "Hooley" combines music ranging from traditional to rock tunes with entertainment and fun for the whole family (no cover charge).
(Source credit: Raglan Road Irish Pub & Restaurant)
Sláinte!
Menu Offerings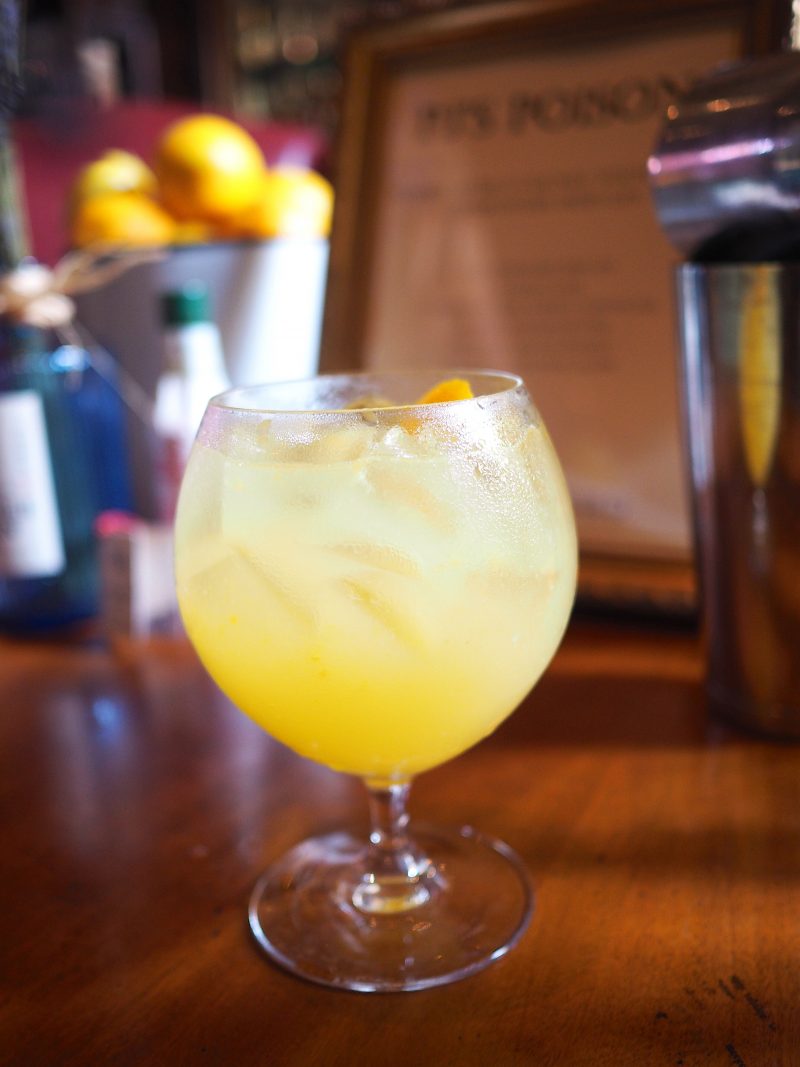 PJ's Poison (named after PJ Rigney, Founder of Gunpowder Irish Gin) – Gunpowder Irish gin, muddled orange, rhubarb bitters, lemon juice, orange whiskey marmalade, and Fever Tree tonic with an orange twist.
Mini Fish & Chips – A miniature version of our famous fish & chips, served with fresh tartar sauce.
Dub Spuds – Herb roasted potato wedges with a Smithwick's and Dubliner cheese dip.
Blagger – Handcrafted organic blonde lagger brewed with Orlando Brewing.  Blagger is light in color and low in bitterness at only 6 IBU.  Made with organic malts, organic Hallertau hops and organic yeasts, this brew has a crispy finish reminiscent of a dry sparkling wine.  ABV: 4.7%, IBU: 6
Wild Boar Burger – Grilled wild boar burger with port & pear chutney, crispy onions, garlic & herb aioli, Cashel blue cheese, and arugula on a potato bun.
Lisa Canny Band from Dublin will be playing for 3 weeks.  The complete entertainment schedule is posted at www.raglanroad.com and www.greatirishhooley.com.
Mini Smoky City – Creamy baked haddock & Dubliner cheddar cheese dip with potatoes, tomatoes, and crostini.
Mini Braised Beef – Braised beef with colcannon mashed potatoes and roasted veggies.
Gnocchi Sea Gnocchi Do – Handmade potato gnocchi, seared George Bank scallops, crispy pork belly, tomatoes, and kale in a white wine butter sauce.
Mini Desserts – Lemon Tart, Trifle Sinful, Jaffa cake, Bread & Butter Pudding.
Topping off Raglan Road's award-winning Bread & Butter pudding with condensed milk.
The Raglan Road Irish Dancers, casted from stages of the world's greatest Irish dance shows, will perform throughout the Great Irish Hooley.
The Hooley also offers complimentary Celtic face-painting.
Official The Great Irish Hooley merchandise available for purchase.
Let's Hooley!
Raglan Road Irish Pub & Restaurant – Disney Springs
raglanroad.com
@RaglanRoadPub