Last night we got to preview the Magical Dining Month menu at Jiko- The Cooking Place and we were super stoked to be the first ones to experience a Walt Disney World restaurant participating in Magical Dining Month for the first time since Magical Dining Month started 12 years ago.  The additional five participating Walt Disney World restaurants this year are: The Wave, Grand Floridian
Café, Boatwright's Dining Hall, The Turf Club Bar and Grill, and Olivia's.
Magical Dining Month
3 courses – Appetizer, Entrèe, and Dessert
Price: $35 per person
Over 100 + participating restaurants
Beginning August 25 through October 1
This year, $1 of each meal from Magical Dining Month will benefit two charities – Freedom Ride & BASE Camp Children's Cancer Foundation.
Last year, Magical Dining Month raised almost $200,000 for charity!
Click here to view menus and make reservations
During our dinner at Jiko- The Cooking Place, we learned that modern African contemporary cuisine stretches throughout Africa from all over the entire continent.  A lot of African recipes are passed down through word of mouth with no written recipe through generation by generation and even then it has it's own twist. Over time the dishes has morphed into its own creation.  As always, I love their creativity at Jiko – The Cooking Place and respect their storytelling of the African culture through food, drinks, and decor.
Magical Dining Month items at Jiko- The Cooking Place
Appetizers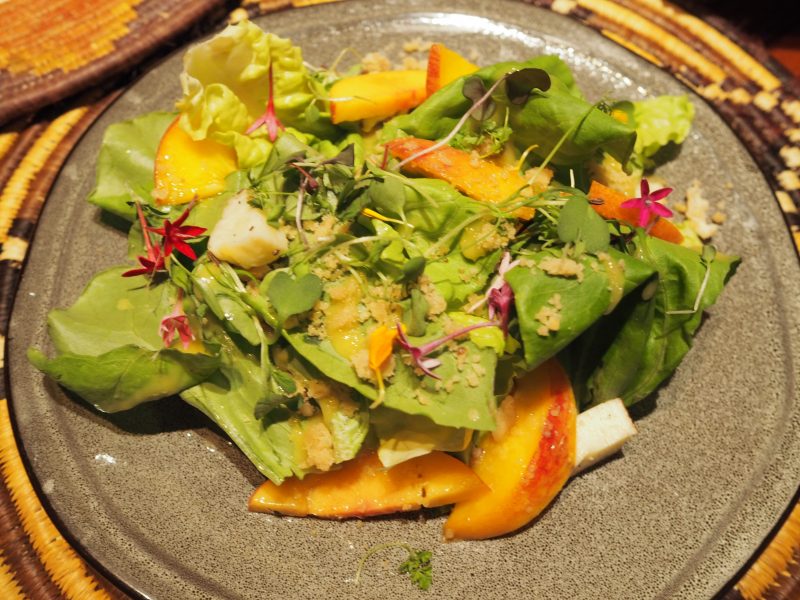 Jiko Salads – Epcot land pavilion greens, stone fruit, pistachio halva, grilled halloumi cheese, apricot ginger dressing
Inguday Tibs in Brik – Mushroom, spinach, cheese in crispy Tunisian filo, apples, curry vinaigrette
Entrèes
Bo Kaap Malay Seafood Curry – calamari, red shrimp, mussels, coconut curry sauce, saffron rice
Botswana-style Seswaa Beef Short Rib – Cassava-potato purée, sambal, baby carrots, and mushrooms
West African Koki Corn – Mushrooms, poblano-tomatillo purée, roasted red pepper sauce
Desserts

Malva Pudding – Melktart ice cream, kataifi, kanu tuile, Cabernet gelée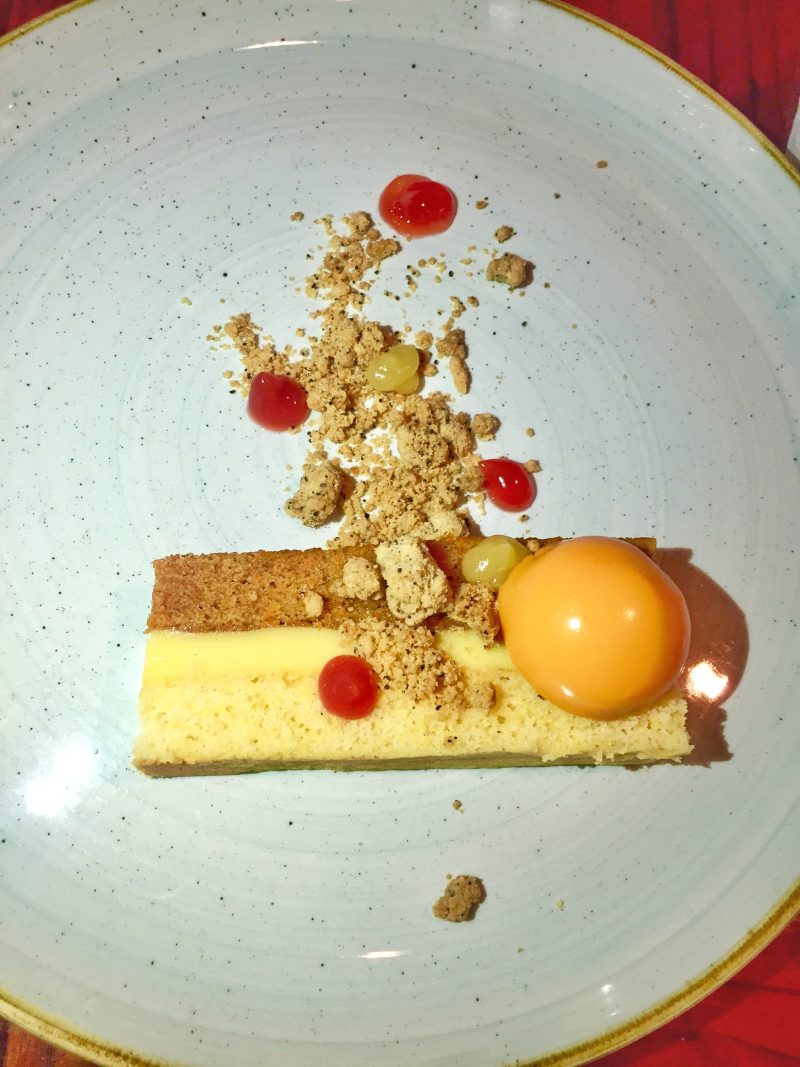 Safari Sunset – Carrot cake, cornbread calamansi, and lemon cremeux, Kenyan coffee streusel, citrus gel, valrhona dulcey mousse, candied carrots
At Jiko- The Cooking Place you will discover the culinary magic produced when creative chefs take traditional African dishes and add hints of European, Indian and Asian flavor and flair. The resulting cultural communion is a delectable cuisine we call New African.
To book Magical Dining at Jiko- The Cooking Place, please visit the restaurant website below or call 407-WDW-DINE.
Disney's Animal Kingdom Lodge 2901
Osceola Parkway Orlando, FL 32830
Phone: (407) 939-3463
https://disneyworld.disney.go.com/dining/animal-kingdom-lodge/jiko-the-cooking-place/