The Generous Pour is a summer wine event happening at participating Capital Grille Restaurants. As you dine you will have the opportunity to experience a collection of California and Oregon wines each rated 90 points or higher by some of the most respected wine reviewers in the world.
The have a selections of 3 white whites and 4 red wines for you to work your way around or continue with the one that fancies you the most. The Generous Pour is ongoing now until September 3rd.
I began the meal with some Fresh Oysters on the Shell (6) Served on ice with mignonette sauce. I found this best paired with the Matanzas Creek Winery, Sonoma, 2016 (Sauvignon Blanc | 92 points )with it's brightness and acidity.
We also went with the crowd's favorite Pan-Fried Calamari with Hot Cherry Peppers (16).  A portion that's definitely meant to be shared.
Our mains included their signature steak, Porcini Rubbed Bone-In Ribeye (54) prepared with delicate porcini mushroom crust and 15 year aged balsamic.  I enjoyed this most with our server's favorite red Mt. Brave, Mt.Veeder, Napa Valley, 2012 (Cabernet Sauvignon | 92 points)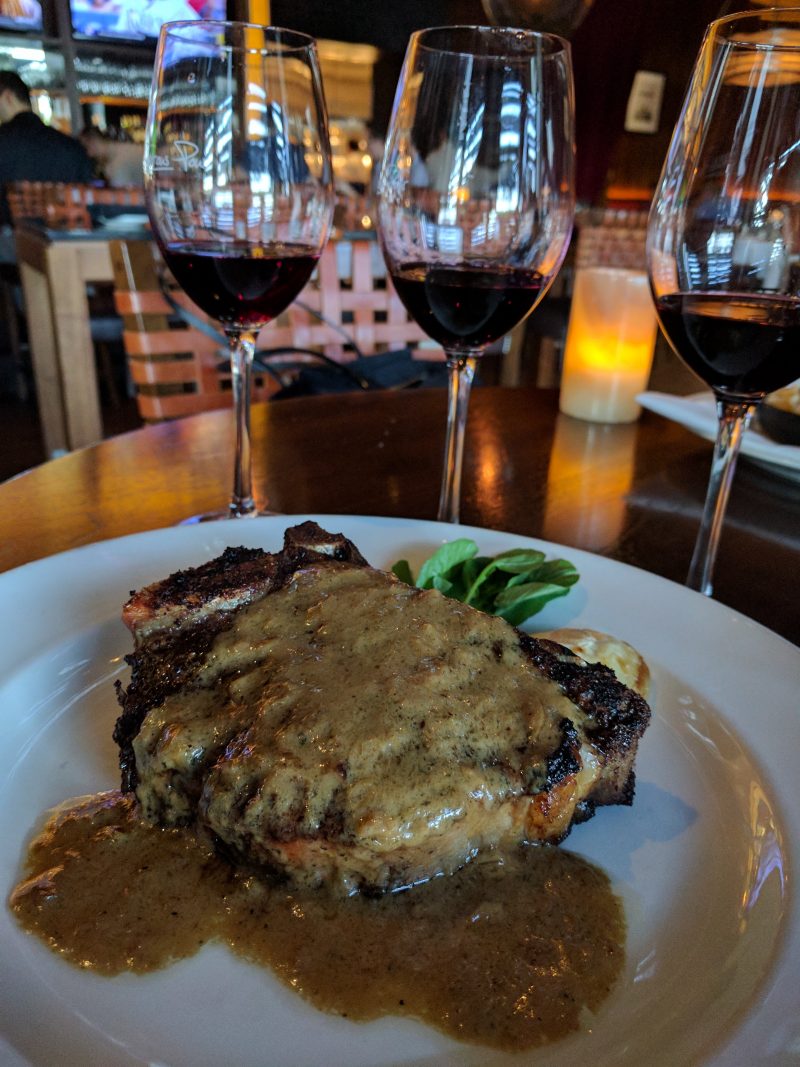 My next dish was- dare I say- The best cut of steak I've yet experienced. This is not quite on the regular Capital Grille's menu the Bone-In Filet Mignon (MP) was a beautiful and seared to a delicate textured. I enjoyed this most with the Siduri, Willamette Valley, 2016 (Pinot Noir | 91 points)  it had mellow notes that were easy to enjoy without overpowering the steak. 
Our spread was incredibly delicious with the Lobster Mac'n Cheese (18) and Soy Glazed Brussel Sprouts with Bacon (12).
We have always enjoyed our experience with Capital Grille At The Millenia Location.  I would definitely go and check out the Generous Pour event before it ends on September 3rd!

The Capital Grille
Address: 
4200 Conroy Rd, Orlando, FL 32839
Menu:
 thecapitalgrille.com