We were invited to be the first to preview Ravello's 3-course Magical Dining Month menu and it was by far one of the best dining experiences I've ever had since I started writing for Tasty Chomps.  I will find any and every reason to visit the Four Seasons Resort Orlando at Walt Disney World because I love everything about their property and all of the staff is super friendly and hospitable.  The valet staff are always on point and super welcoming as well.  You can expect a flawless 5-star experience at this resort every time.  I enjoyed trying the Magical Dining menu at Ravello and you can too at a deliciously affordable price.
What is Magical Dining Month?
3-course dinner from a special prix fixe menu
Price: $35 per person
Over 100 + participating restaurants
Beginning August 25 through October 1
This year, $1 of each meal from Magical Dining Month will benefit two charities – Freedom Ride & BASE Camp Children's Cancer Foundation.
Last year, Magical Dining Month raised over $195,125 for the Russell Home for Atypical Children charity!
Our dinner was scheduled on the same day as the solar eclipse so we got to try a special cocktail called "Eclipse of the Tart".
At Ravello's live-action "show kitchen," savour Modern Italian meals are cooked right before your eyes.
Appetizers
Insalata Mista- trevisana, arugula, lola rossa, moscato vinaigrette
Polpettine – meatballs, mortadella, prosciutto, pomodoro sauce, mascarpone, grilled pan pugliese.  I'm not a fan of meatballs but their meatballs were sooo delicious and I loved them!
Gelato Di Parmigiano – radish, artisan lettuce, cucumber, tomato vinaigrette Parmigiano cheese gelato, taralli crumble
House Made Charcuterie and Cheese Board
Entrèes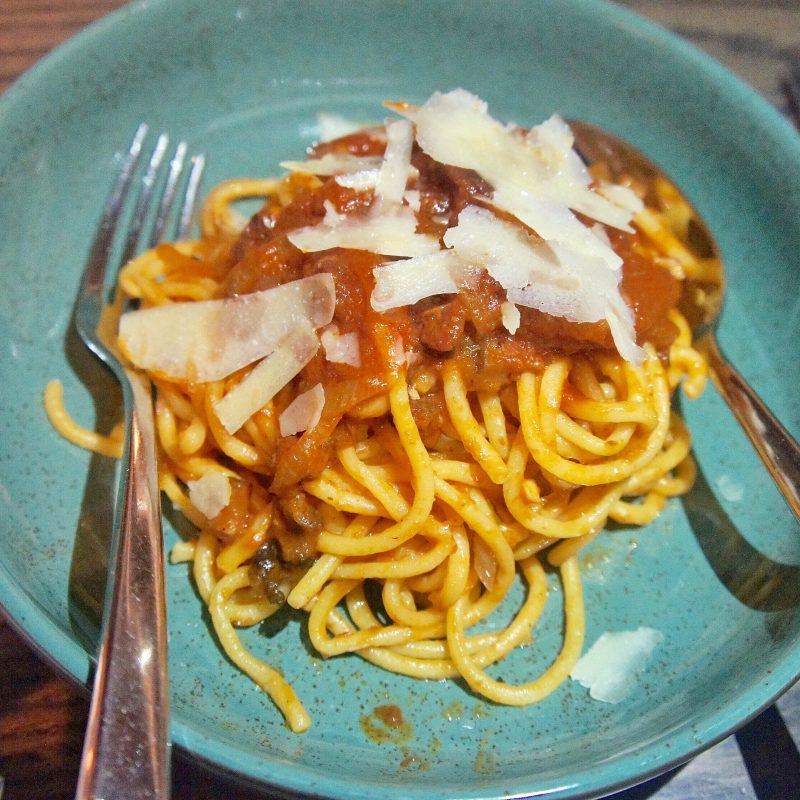 House Made Bucatini Amatriciana – guanciale, onion, pomodoro sauce.  This dish was amazing because you can taste how fresh the pasta was.  It was the best pasta I've ever eaten in my life.
Chicken Putanessca with Polenta – taggiasca olive, capers
Pesce Spada – swordfish, sale speziato, salmoriglio, roasted potatoes, spinach, pomodorini, laggiasca olives
Desserts
Affogato – vanilla housemade gelato, café Umbrian espresso
Sicillian Cannolis – pistachio, candied orange
The following dishes are from the regular menu and they are definitely worth ordering!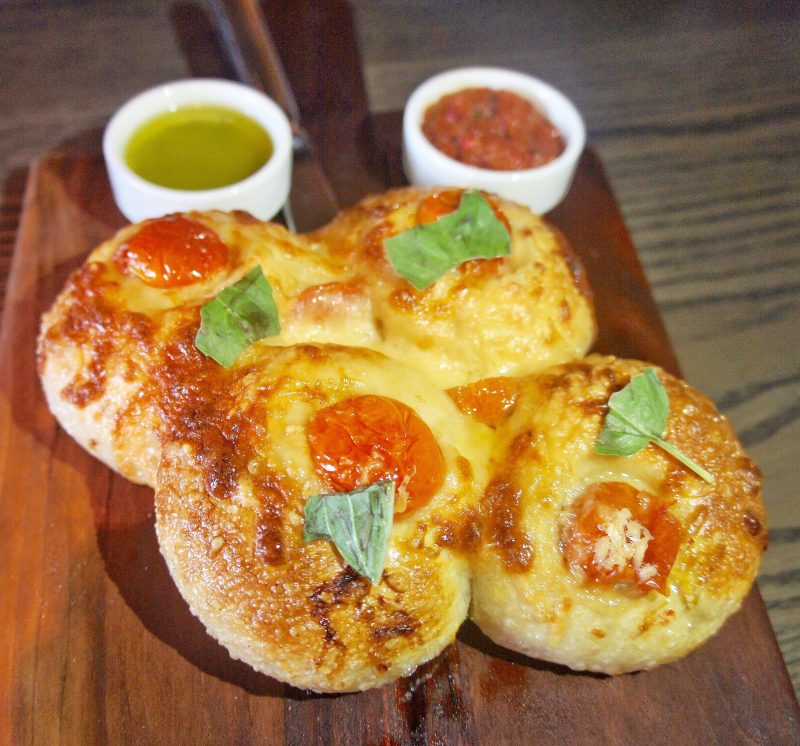 Tomato E Mozzarella Focaccia – EVOO, herbs, muffalta. $5
Pizza – buffalo mozzarella, prosciutto cotto, mascarpone, arugula.  Hot and fresh, made in a oven-burning oven.  $16
Umbria Coffee Tiramisu. $5
To book Magical Dining at Ravello, please visit the website below or call (407) 313-6161