Your Pie, the original fast casual pizza concept, opened in Downtown Orlando on Friday, July 14, 2017 at SkyHouse (335 North Magnolia Avenue). The brick-oven pizzeria offers a customizable, down-the-line experience at its more than 40 stores nationwide.
Make sure you eat your pizza fresh so it stays nice and crisp.
Your Pie uses hand-tossed dough, only fresh ingredients, homemade pizza sauces and salad dressings, and offers vegan, vegetarian and gluten-free pizzas, as well as traditional pizzas. All menu items, including its rotating seasonal menu, are inspired by family recipes from the Italian island of Ischia. The brand also offers local craft beer, wine and Italian-style gelato pairings designed to perfectly compliment guests' custom pizza creations.
The Great White has prominent notes of the feta, smoothness from the mozzarella, and hints of garlic.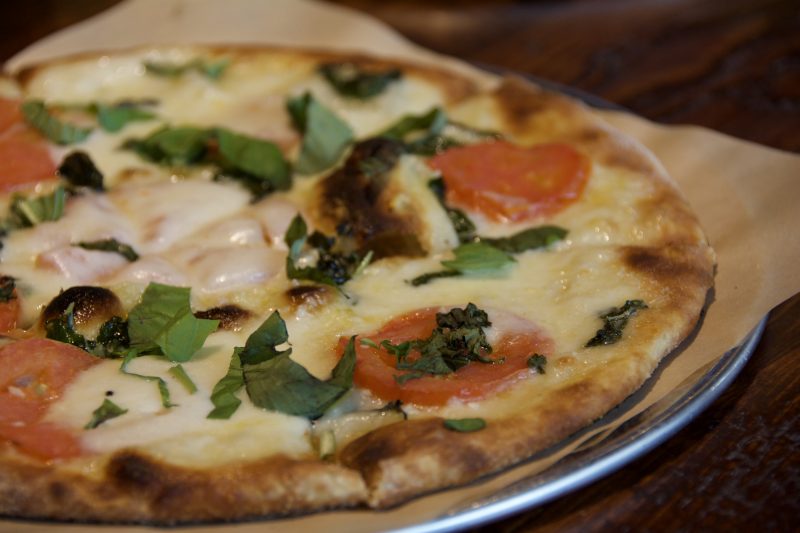 With the Ischia, all flavors blend well and pop at the same time. The fresh tomatoes add a nice touch.
The Lineage is one of my favorites with the spicy Italian sausages.
The BBQ of the BBQ Chicken is nice and not overpoweringly sweet. The chicken is tender, has its own flavors, and juicy.
The Nat hosts the sun-dried tomatoes and basil pesto as the stars of the show.
The Southern Heat is a different sort of pizza where the buffalo and jalapeño heat creep up on you. It's a great pizza to grab when you aren't sure if you'd like a pizza or wings.
Have some sharable cheese sticks on wheat bread. Who doesn't like cheese and bread?
Your Pie also has a number of salads, such as the Caprese and Greek House salads.
While you wait for your pizza to come out, have a taste of their ice cream. In my opinion, they aren't my favorite.
Along with your dishes, you can enjoy a beer, wine, cider, or many other drink options on the menu. There are a few local breweries that supply beers to this location. The Smoke Berry hard cider is pretty great. These ciders have subtle sweetness that does not overpower your tastebuds.
"At Your Pie, we believe that food can be fresh, fast, delicious and experiential," said Founder and President Drew French. "We want to be the go-to fast casual restaurant where families, friends, colleagues and groups can gather, dine and share memories without having to share pizzas. We're excited for the opportunity to bring the original fast casual, individualized pizza concept to Orlando and the surrounding communities."