Seafood dishes, Cantonese stir fry noodles, dim sum – these are just some of the many staples at Chan's Chinese Cuisine in the heart of Orlando.
Partners Tony Yeung and Annie Wong opened Chan's Chinese Cuisine in late 1996 in Orlando, and have now been open for over 20 years here in Orlando serving authentic Cantonese Chinese cuisine. On June 5, 2017, the City of Orlando proclaimed it "Chan's Chinese Cuisine Day" in honor of their anniversary.
Annie Wong's uncle Chan opened Tom's Chinese Cuisine in Daytona Beach many years ago. Annie, who operated her uncle's restaurant, wanted to continue the success and opened an authentic Chinese cuisine in Orlando with Tony Yeung as a partner in 1996.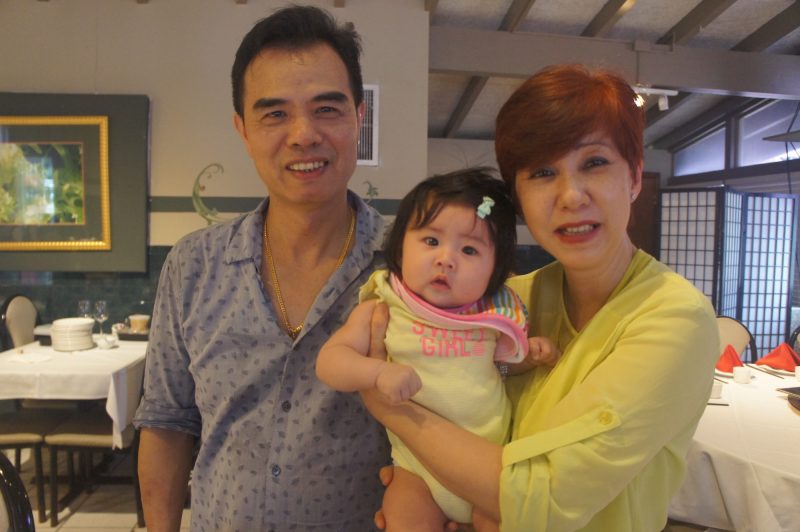 With over 45 years of experience, Chef Tony Yeung first started his chef career in Hong Kong at the very young age as 14. Prior to coming to Orlando, he worked as a managing chef in New York.
20 years ago when Annie and Tony founded Chan's, they discovered that many customers did not know what authentic Chinese Cuisine consisted of, with many more knowing just the Americanized Chinese take-out version of the cuisine.
When they first opened, Tony and Annie had to explain and educate the customers about dim sum and authentic Chinese cuisine. Other challenges they faced including sourcing.
"We had a hard time to find the right ingredients and often needed to order from New York or even California. Now, it's easier to have fresh and good ingredients as the Asian American population is growing together with Chinese tourists," said Chef Tony Yeung.
"Many customers were from out of states or tourists who looked for authentic Chinese Cuisines. But right now, there are more customers especially younger folks who know about Dim Sum and authentic Chinese cuisine," said Annie.
Today, Chan's still has many customers who are tourists and convention guests looking for a traditional style Chinese banquet meal. Chan's is still one of the few restaurants in Orlando who can cater wedding and birthday banquet and can host around 18-22 big tables, for a total of 200 or so guests.
Managing Chef Tony told us he can prepare pretty much anything authentic Chinese as long as he has the ingredients. Call ahead to find out and coordinate at least 24 hours. Some local favorites at Chan's include Stir fried noodle – Hong Kong style and egg tart dim sum. Chef Tony likes his secret recipe Soy Sauce Stir Fried Lobster, made by special request many years ago on special request for VIP high rollers when he was still a chef in Hong Kong.
Some Special Dishes found at Chan's
Baked Dungeness Crab with fried rice in lotus leaf
Chicken & Shrimp Fried Rice in Cream & Tomato Sauce
Superior Soy Sauce Live Lobster – secret recipe
Chan's Chinese Cuisine
1901 E Colonial Dr, Orlando, FL 32803