Texas de Brazil partnered with The Fladgate Partnership and local chocolatiers in 22 cities to offer Port Wine & Chocolate Tasting events that help raise additional funds for the American Red Cross. The exclusive 90-minute tasting classes offered between October 17 – 26 begin at 6:30 p.m. in each location.  Class size is limited to 25 participants and $40 of the $45 ticket price will be donated to the nonprofit.
"Port is a versatile, fortified wine that offers a variety of styles fitting nicely into the sweet-wine selection trends we're experiencing in our restaurants nationwide," says Rodrigo Davila, Texas de Brazil's wine and spirits director.  "Guests at these events will learn why ports can be the perfect appertif, after-dinner drink, or refined accompaniment to a decadent dessert," he adds.
Guests are greeted with a Croft Port of Manhattan before joining the seated class led by port ambassadors who guide participants through tasting and pairing notes on several port categories and share a brief history of port wine.
This event had chocolates from local Orlando chocolatiers.
The Manhattan is strong and warms all the way down to your stomach.
Upper left chocolate is a 65% dark ganache paired with Bin '27 from Portugal. The wine has berry and woodland notes. It is very sweet and smooth, which helps balance the smooth chocolate that coats the palate.
Upper right chocolate is a Port Wine cheesecake reduction chocolate is very sweet. It is paired with the Taylor Fladgate 2012 blend that spent 5-7 years in oak. The wine has a longer finish and is a favorite of mine.
Lower left chocolate is a salted caramel with a liquid center that is very sweet. It is paired with a Croft, which expresses itself with spices and was exposed to more oxygen for a longer time period.
Lower right chocolate is an apple pie chocolate. The chocolate has an apple pie crust at the bottom. This piece is very unique and delicious; it is not too sweet and has a smooth texture from the apple combined with the crunch of the crust and woody flavored chocolate shell. It is paired with the Taylor FLadgate 20 that has butterscotch notes. This wine is also great with walnuts alone.
Local chocolatiers will also share their tasting notes providing guests with a wealth of information and new experience.
Guests will enjoy passed appetizers including garlic picanha, Brazilian sausage, and chicken wrapped in bacon from the Texas de Brazil grills which complement other bites offered during the pairing session.
Featured ports and pairings will include: Fonseca BIN 27 Reserve Ruby Port with cheese; Taylor Fladgate Late Bottle Vintage Ruby Port with dark chocolate; Croft Reserve Tawny Port with dried fruits and nuts; and the Taylor Fladgate 20 Year Old Tawny Port with milk chocolate.
Event dates and locations:
Tuesday, Oct. 17: Orlando, FL
Wednesday, Oct. 18: Addison, TX and San Antonio, TX: Detroit, MI; Huntsville, AL; Memphis, TN; Richmond, VA; Tampa, FL; Yonkers, NY
Thursday, Oct. 19: Chicago and Schaumburg, IL; Columbus, OH; Fairfax, VA; Fort Worth, TX; Miami, FL; Rochester, NY
Wednesday, Oct. 25: Syracuse, NY
Thursday, Oct. 26: Albany, NY; Baton Rouge, LA; Denver, CO; Washington, D.C.; Westlake, OH
Locations and reservations are found on Eventbrite: https://texasdebrazil2014.eventbrite.com/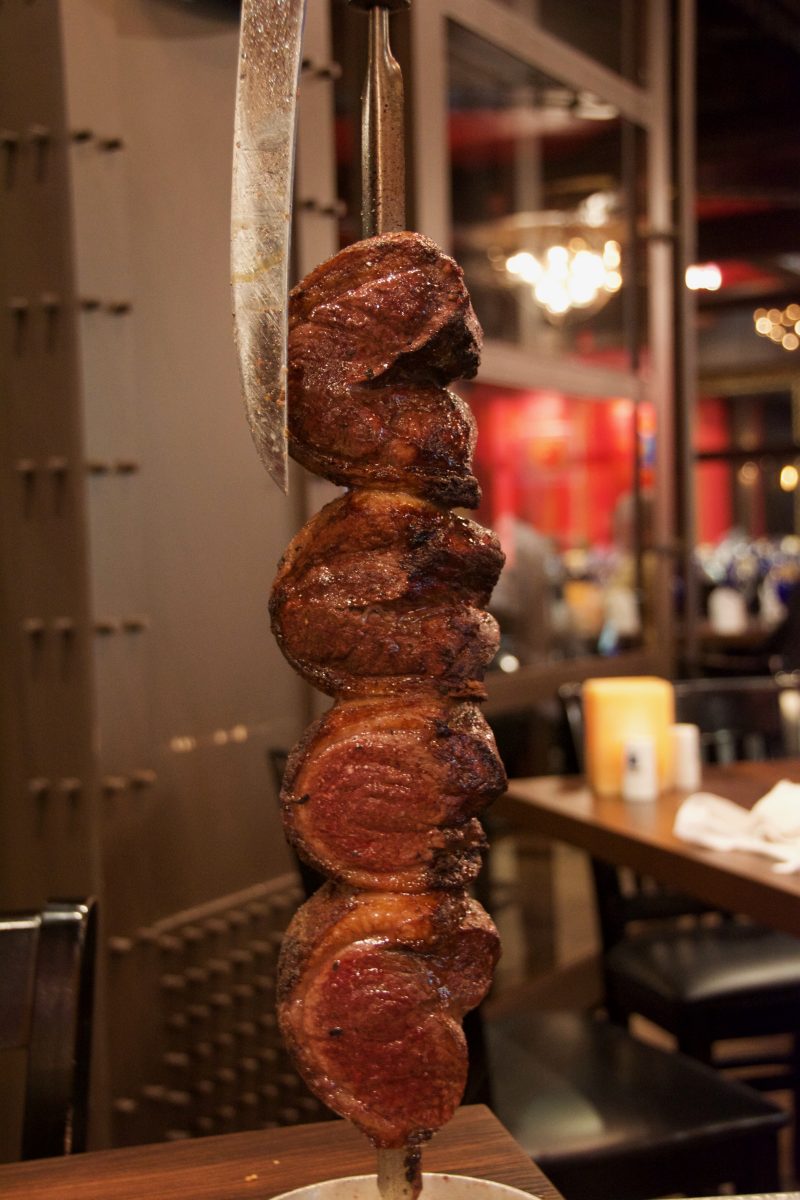 About Texas de Brazil
Texas de Brazil is an authentic churrascaria featuring a continuous dining experience that blends the unique culture of Brazil with the generous hospitality of Texas.  The menu features a vast selection of grilled meats, a 50-item salad area and a la carte dessert selections. Founded as a family-owned business in 1998, Texas de Brazil now has 53 domestic and international locations.  For more information, visit http://www.texasdebrazil.com.