Winter, brief it may be, has arrived to Central Florida with the latest frosty blasts covering most of our region this past week.
The Spanish-inspired Bulla Gastrobar has recently debuted their Winter Menu, featuring savory, hearty dishes that will certainly warm any foodie's appetite this winter.
Here is the menu:
Sabores de Invierno
Winter Menu
Padrones Rellenos $8 – Shishito peppers stuffed with Mahon cheese, encrusted with panko crumbs and a spicy tomato dipping sauce
Caldo Gallego $8 – Galician Soup, White beans, pork shank, chorizo, kale
Piquillos a la Vizcaina $11 – Ground beef and pork stuffed piquillo peppers, bechamel sauce, black currants
Lechon Asado $23 – Slow Roasted Pig, Pork Demi, Panadera Potatoes
Chuletas de Cordero $23 – Lamb Chops, Honey Beer Reduction, Kale, Potato Foam
Some of my favorites from the menu included the:
Padrones rellenos, crunchy panko crusted, stuffed shisito peppers filled with mahon cheese – each bite oozes with warm cheese – perfect.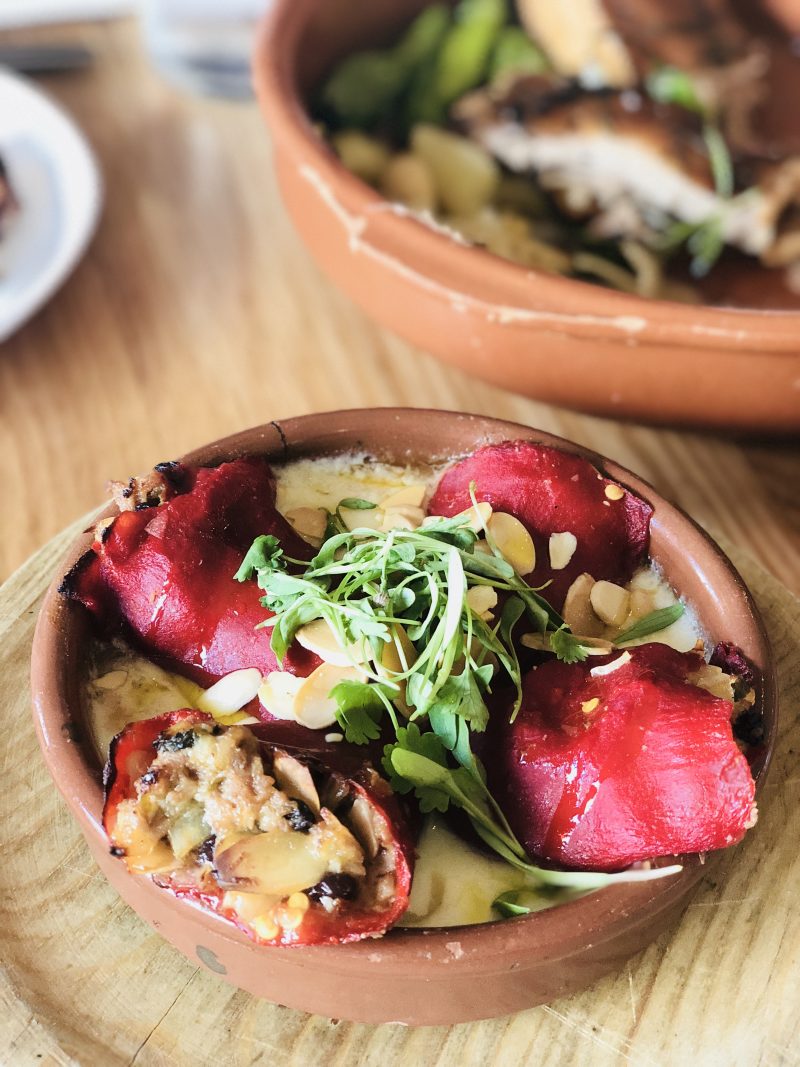 The Piquillos a la Vizcaina, stuffed piquillo peppers were both savory and sweet – savory from the ground beef and pork and bechamel cheese sauce but also a touch of sweetness from the black currant reduction and nutty sliced almonds.
If you are a fan of lamb chops, try the chuletas de cordero – subtly sweet from honey reduction, it's a hearty dish with delicate potato foam and crispy kale.
My absolute favorite on the menu is the lechon asado, thrice cooked slow roasted pig with a pork demi sauce and panadera potatoes – thick and juicy, the pork just melts in your mouth with the crispy pork skin is a fantastic treat.
The menu lasts all winter until March so visit soon!
Bulla Gastrobar
110 S Orlando Ave #7, Winter Park, FL 32789
bullagastrobar.com