We were invited to the media preview and grand opening of Maria and Enzo's Ristorante with a special dedication moment including leadership from Disney, Patina Restaurant Group and Mickey Mouse and Minnie Mouse.  Following the dedication, we went inside the brand new Italian restaurant for a media reception and we celebrated National Spaghetti Day with some apps, pasta, wines, cocktails and sweet treats; perfect for the occasion.  Maria & Enzo's Ristorante is a warm and dreamy restaurant with friendly staff, delicious food, and airline themed aesthetics that is adventurous and playful.
The backstory is that the building was a once-abandoned Disney Springs airline terminal from the 1930s.  Italian immigrants Maria and Enzo owned a small bakery business inside the airline terminal and they purchased the entire building after the airline terminal closed down.  As an airline pilot, Enzo was drawn to the abandoned airline terminal and to open a spacious restaurant in it was a dream of his and Maria, who both wanted to introduce Italian cuisine to guests at Disney Springs.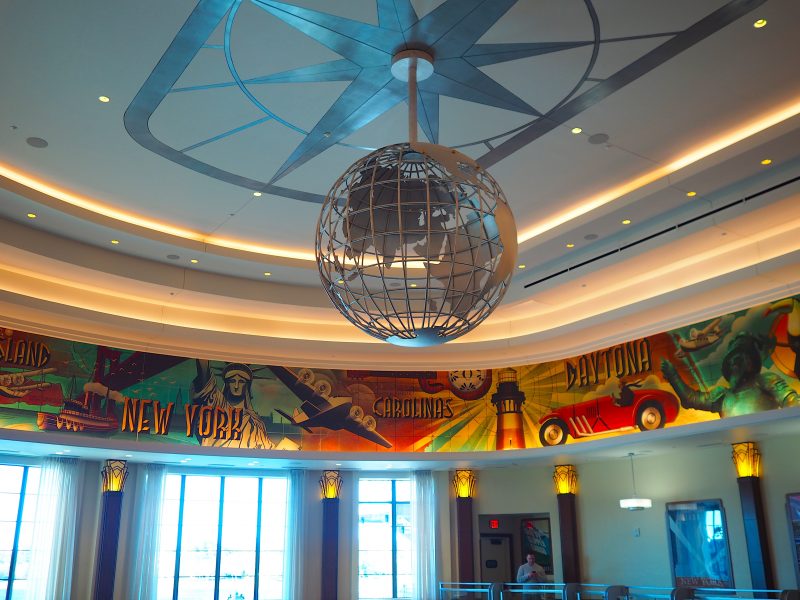 CACIOCAVALLO FRITTO – fried sicilian cheese, spicy tomato and pomodoro sauce
SPAGHETTI ALLA CHITARRA – burrata and meatballs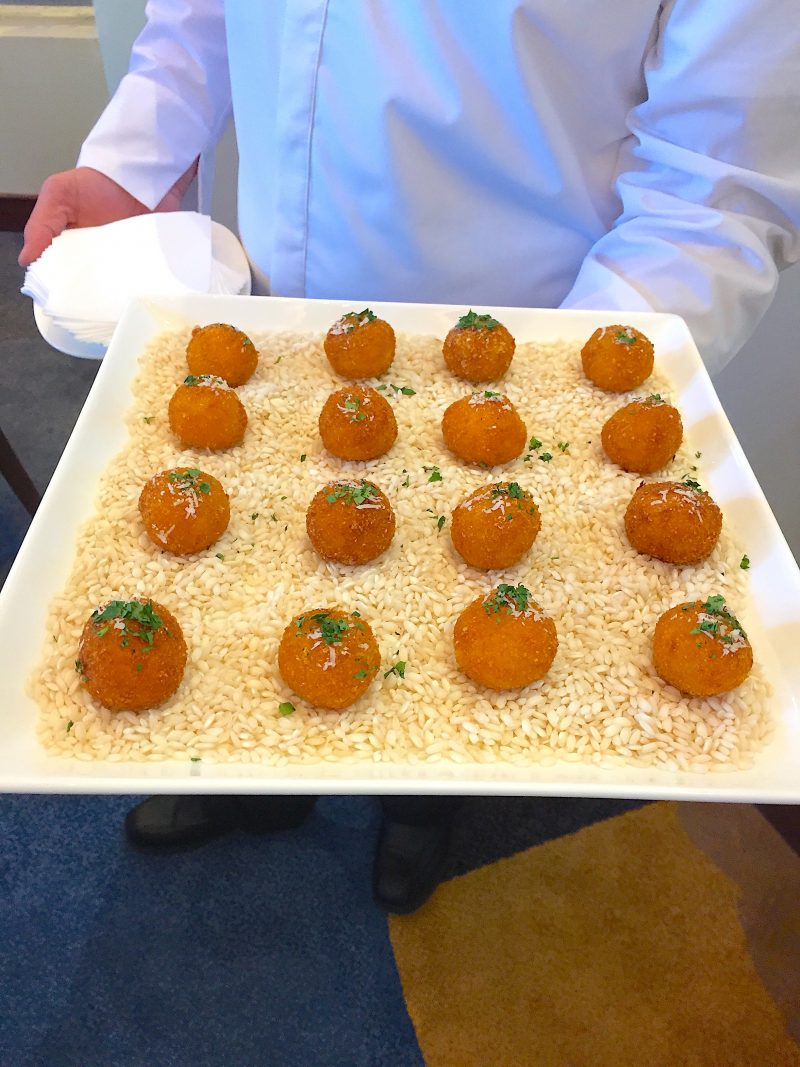 ARANCINI DI CARNE – fried rice stuffed with meat ragù, peas and mozzarella.  They were delicious!
PROSCIUTTO-WRAPPED BREADSTICKS
CHERRY TOMATO AND MOZZARELLA SKEWERS
Delicious TIRAMISU!
These were the best CHEESECAKE POPS that I have ever had in my life!
CANNOLI– sheep's milk ricotta, chocolate chips, candied orange.  It was the best cannoli that I have ever had in my life!
Randomly selected guests will be upgraded upon arrival to the First Class Lounge and will receive a more upgraded level of service.  Guests 21 years of age or older will be served a complimentary glass of Prosecco and kids will receive a complimentary airline pin.
Be sure to book a reservation at Maria & Enzo's Ristorante, link below, so you can experience this amazing new restaurant for yourself!
BONUS:
We also got to take a tour around the new Enzo's Hideaway Tunnel Bar.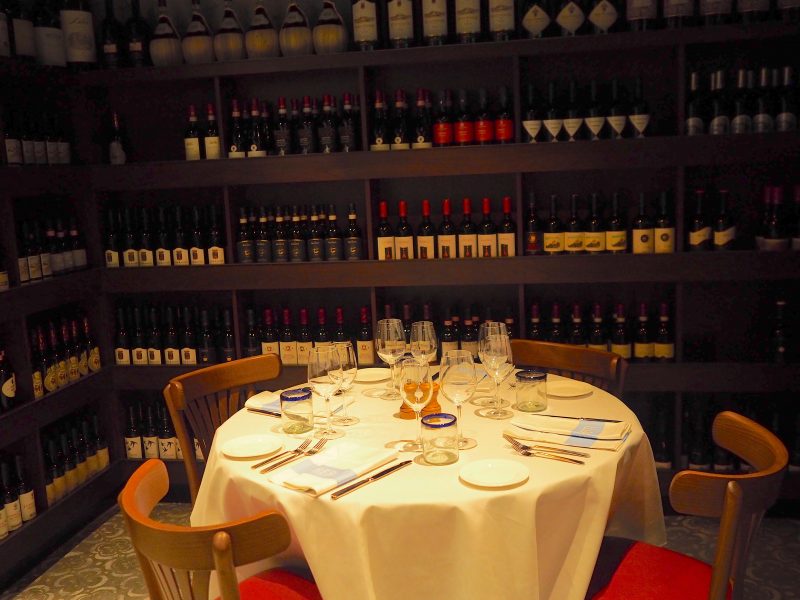 …and The Edison.
Maria & Enzo's Ristorante
The Landing, Disney Springs, 1570 E. Buena Vista Drive, Lake Buena Vista, FL 32830
(407) 560-8466
Enzo's Hideaway Tunnel Bar
1570 E. Buena Vista Drive Lake Buena Vista, Florida 32830
(407) 560-9288
enzoshideawayfla.com
The Edison
1570 E. Buena Vista Dr. Lake Buena Vista, Florida 32830
(407) 560-9288
theedisonfla.com