"Two roads diverged in a wood, and I — I took the one less traveled by, And that has made all the difference." – Robert Frost, Road Not Traveled
This is Florida's best kept secret.  Streamsong Resort is nestled in Fort Meade, FL (2 hours from Orlando) and is a hidden gem, literally and figuratively.  This 5-year old resort stretches out to 16,000 acres and the land was formerly used for mining phosphate also known as P2O5, which became the name of one of their restaurants.
Interior of P205
The resort is breathtaking, the food was so good – the best I've ever had in my entire life, the customer service was top-notch, and nature really did its job. Out of all the assignments I've done for Tasty Chomps, this one was my favorite.
Thank you Diana & Michelle from The Zimmerman Agency for hosting us! We all had an amazing time and we couldn't have asked for a better weekend escape.  Everything was perfection.
The one-of-a-kind/state of the art infrastructure at Streamsong Resort attracts bountiful of visitors, however, you won't find any of them lounging around the main lobby on a sunny day.  You can find them outside utilizing three of the country's top luxury golf courses, bass fishing on the serene lakes, shooting sporting clays, practicing archery, going on a walk on the nature trails, dining at the five casual or fine dining restaurants, sunbathing at the lakeside infinity pool, or getting pampered at the AcquaPietra – the resort's European-style grotto spa that looks like elephant legs dipped in an ocean. The healing pools has various temperatures from warm to ice-cold. The wet sauna was my favorite because it was a heated steam room that had cold water running down from a shower head… It was a pretty exhilarating experience feeling two sensations at once.  Streamsong Resort has a lot of offer on and off-site. My room alone came with a beautiful view, free Wi-Fi, complimentary bites from The Zimmerman Agency, a Keurig machine, a mini-fridge, two televisions, a therapeutic shower and a mini-library of literary classics… perfect for a rainy day.
Smoked almond bark (the best chocolate bark I've ever had!), brown sugar smoked bacon, smoked monchego

Red sangria – Cabernet Sauvignon, josh cellars, blackberry brandy, freshly squeezed orange juice, sprite
White sangria – chardonnay, josh cellars, triple sec, lavender bitters, apple juice, freshly squeezed orange juice
SottaTerra, the resort's restaurant that is under Earth.
Private limousine (right) and a shuttle (left) that runs every 15 minutes.
Jim & Maria from the hospitality team were extremely welcoming and accommodating.
Chef demonstration with Executive Chef Michael Ford at Streamsong Blue No. 1.  A really nice guy.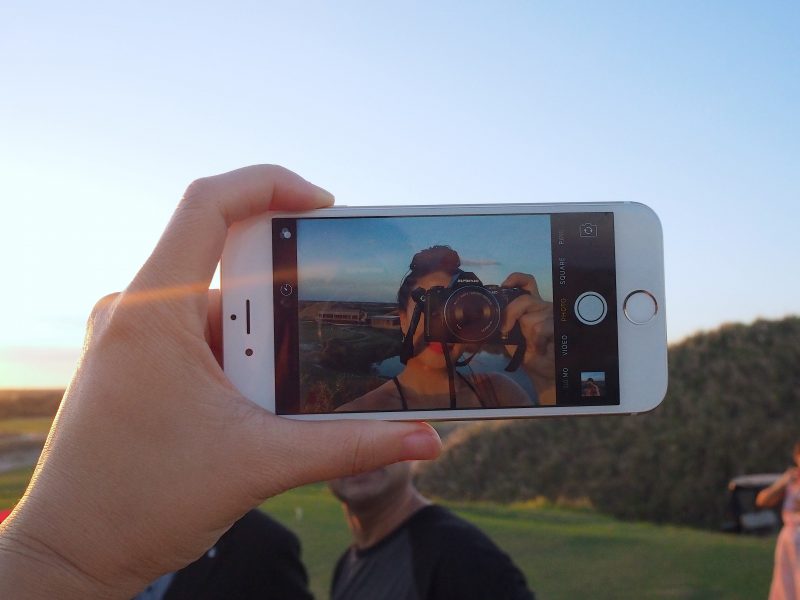 Shrimp Cocktail – shrimp, kumquat, cilantro, chives, rum, olive oil, red onion, chili flakes, plum sauce, lime, red bell peppers, horseradish, watercress, napa cabbage.
Fifty-Nine Restaurant & Bar, the epitome of a luxurious seafood and steakhouse.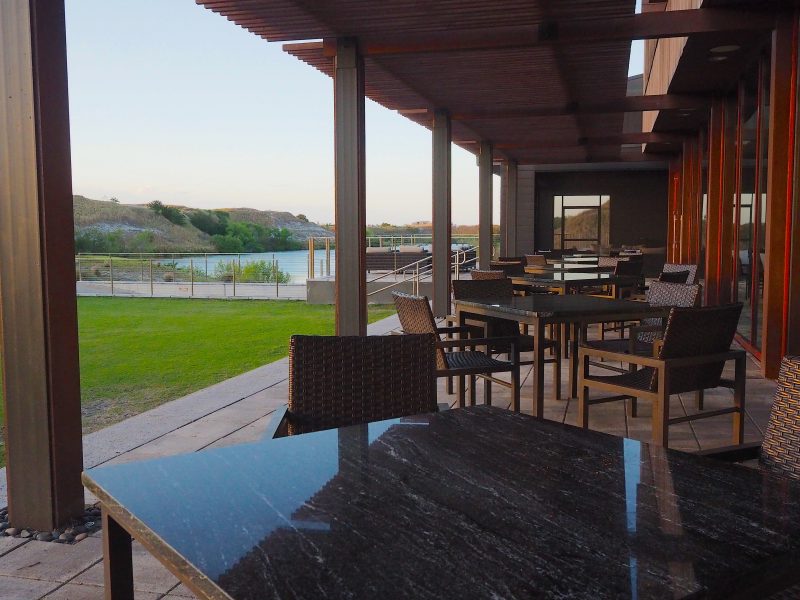 Key west yellowtail with coconut curry & handmade coriander noodles
 72-hour pastrami short rib with popcorn grits & pickled vegetables
Four peppercorn mizayaki Kobe ribeye with unagi glacé. I highly recommend this!  Best thing I ever ate. My palate is forever changed and will never be the same.
Bone Valley Tavern, the resort's newest and most popular dining experience.
Tuna wonton – pineapple, avocado mash, puffed rice
Smoked bacon – apricot dressing, frisse
Rotisserie chicken – potato puree, jus lie, chives
Haberno Mary (virgin version) outdoor fire pit — the perfect spot for a glass of wine and stargazing.
One-pound meatball atop alta cucina tomato sauce
Linguine pesto & diver scallops
Veal ossobuco with truffle risotto & gremlota
Mason jar strawberry shortcake – strawberry ice cream, Florida strawberry filling, biscuit crumble.  The strawberry ice cream was the perfect touch to this classic dessert!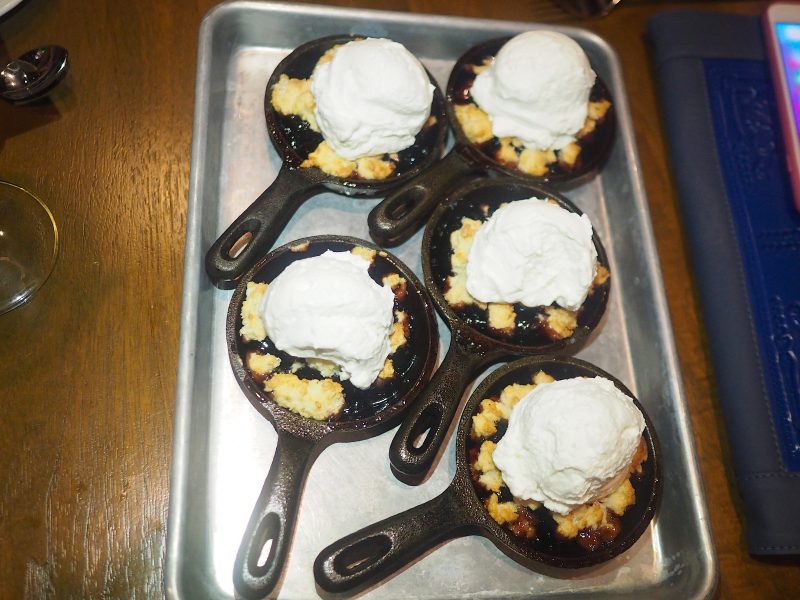 Cast iron skillet cabernet and amarena cherry cobbler
S'mores – dark chocolate brownie, graham crust, brûlée marshmallow
 Golf lovers will experience a new standard at their three critically-acclaimed luxury golf courses: Red, Blue, and Black; the only destination in the world where three distinct golf courses were designed by four legendary architects.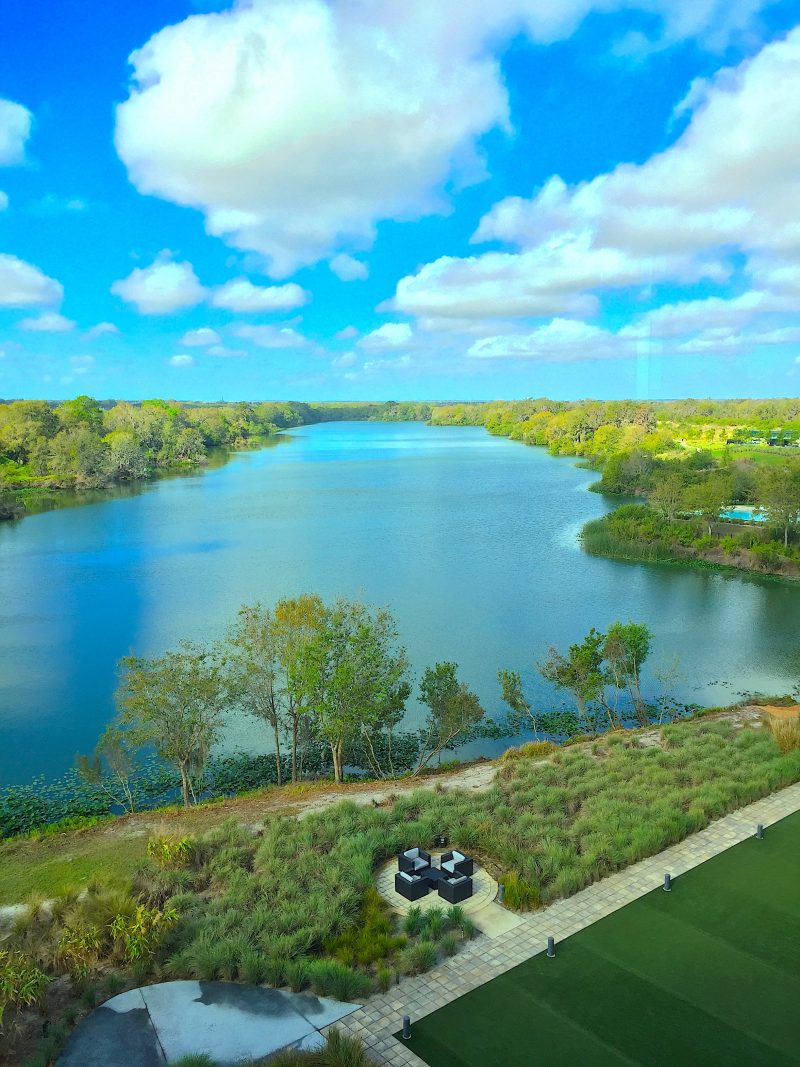 The view from my room.  Serene lakes and streams offer best-in-class bass fishing. 
Outdoor pursuits include sporting clays, archery, nature trails and a lakeside infinity pool.
The intimate haven features 228 spacious, modern guest rooms; 25,000 sq. ft. of flexible conference and function space, with distinctive outdoor venues.
The grotto-style AcquaPietra spa
Preserved Megalodon shark teeth that were all found on Streamsong Resort property.
Be sure to check out Streamsong Resort soon for an unforgettable experience!  You will love it!
Streamsong Resort
1000 Streamsong Dr, Bowling Green, FL 33834
(888) 294-6322
http://streamsongresort.com