The Maguires family – Emma, Aoife, Sean, Philip
We were invited to a media preview of the annual Mighty St. Patrick's Festival at Raglan Road Irish Pub & Restaurant in Disney Springs. The Mighty Festival runs Friday, March 16 through Sunday, March 18, 2018.
Guests can enjoy a mighty selection of beers, spirits and craft cocktails to pair with exceptional pub grub and more elegant Irish fare while musicians and dancers perform on multiple stages, indoors and out, from noon-1:30 a.m. March 16 and 10 a.m. until 1:30 a.m. March 17 and 18.  Mighty Festival guests can accent their Irish holiday attire with complimentary face painting available for up to nine or 10 hours each festival day.  On March 17, St. Patrick's Day, guests will be seated on a first-come, first-served basis with a cover charge of $10 for each guest age 18 and older.
If you want to celebrate St. Patrick's Day like the Irish, share these truisms:
Please don't call the holiday "St. Patty's."  It's either "St. Patrick's Day" or "St. Paddy's."
A shamrock has three leaves (not four – that would be a clover).
Americans invented the St. Patrick's Day parade in 1737 in Boston.
Most Irish pubs do a full month's business on St. Patrick's Day.
Guinness sell 13 million pints on St. Patrick's Day versus the usual 5 million daily.
Raglan Road is America's #1 Irish Pub.
Green beer is an American invention.  Raglan Road does not serve green beer.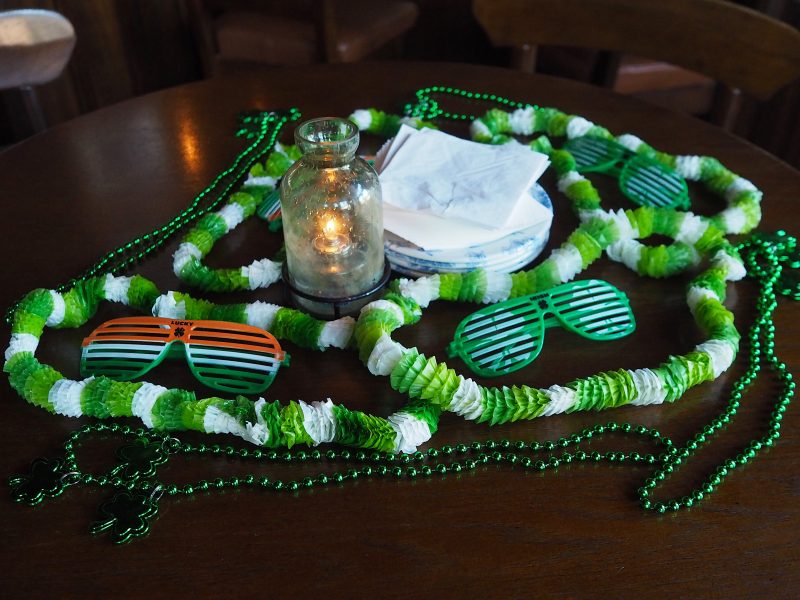 Heritage Tomato Salad – heirloom tomato & rocket salad with shallots, Parmesan crisp & balsamic reduction
Salmon Swoon – Irish smoked salmon served on rush soda bread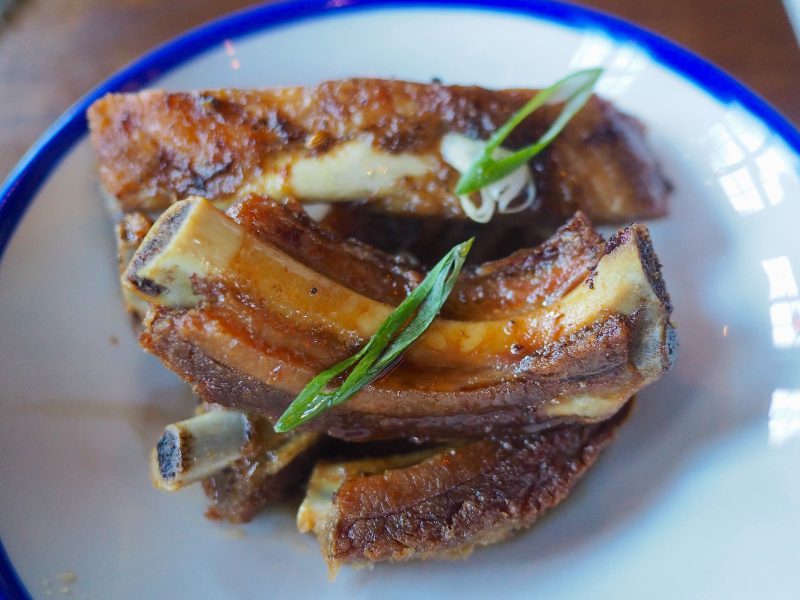 Rack of heaven – slow roasted Guinness glazed baby back ribs (so crispy, sweet, and savory.  It was delish!)
Mini Fish & Chips – a miniature version of our famous fish and chips with tartar sauce
Mini Shepherd's Pie – beef & lamb root vegetables and red wine jus
Gnocchi Sea Gnocchi Do – Potato gnocchi served with George's bank scallops, crispy pork belly, tomatoes & kale in white wine butter sauce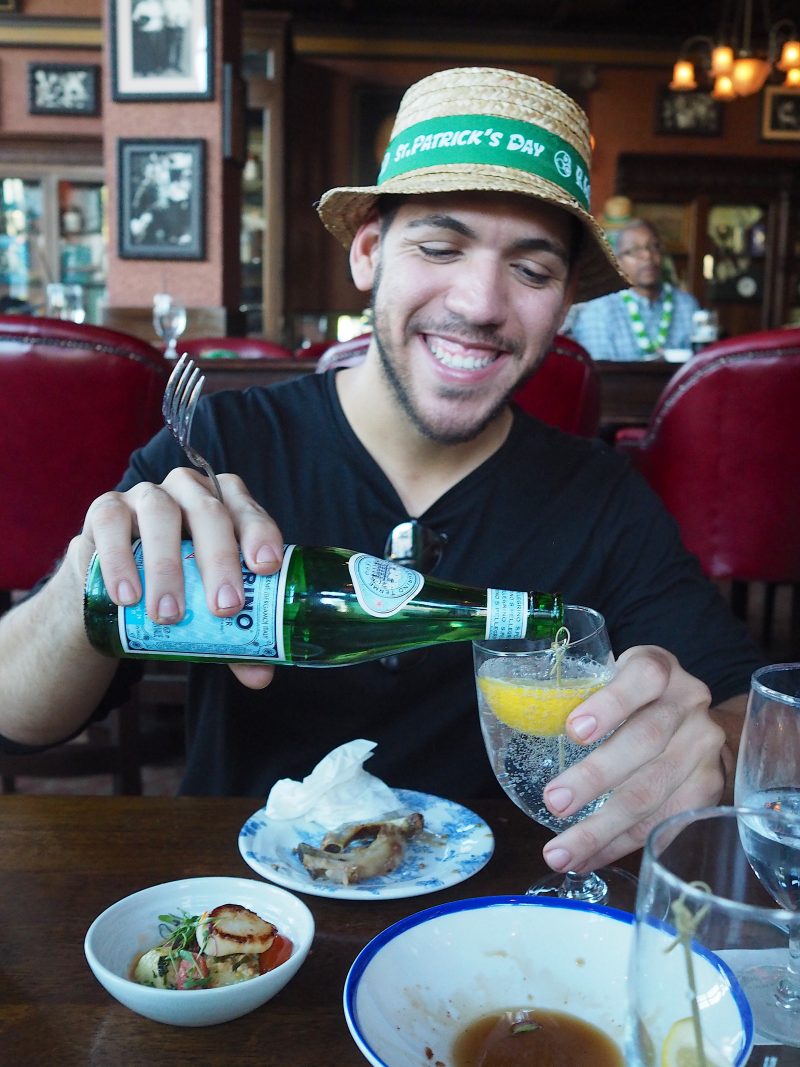 Apple Crumble – fresh Granny Smith apple crumble with vanilla ice cream & crème anglaise
Mini Bread & Butter Pudding – famous bread & butter pudding served with crème anglaise and butterscotch sauce
Raglan Road & Cookes of Dublin is located behind the pedestrian bridge, across from Morimoto Asia.
Be sure to check out the Mighty St. Patrick's Day Festival at Raglan Road this weekend starting Friday, March 16 through Sunday, March 18!
(Source credit: Raglan Road)
Raglan Road Irish Pub & Restaurant – Disney Springs
1640 Buena Vista Dr. 
Orlando, FL 32830