1st : Smores/Boardwalk/Key Lime with Coconut
2nd: Glaze with Spring Sprinkle/Vanilla with Spring Sprinkle/Strawberry with Spring Sprinkle
3rd: Lemon with Coconut/Blueberry Pancake/Chocolate with Spring Sprinkle
4th: Key Lime/Bacon in the Sun/Key Lime with Graham Crackers Crumbs & Marshmallow Drizzle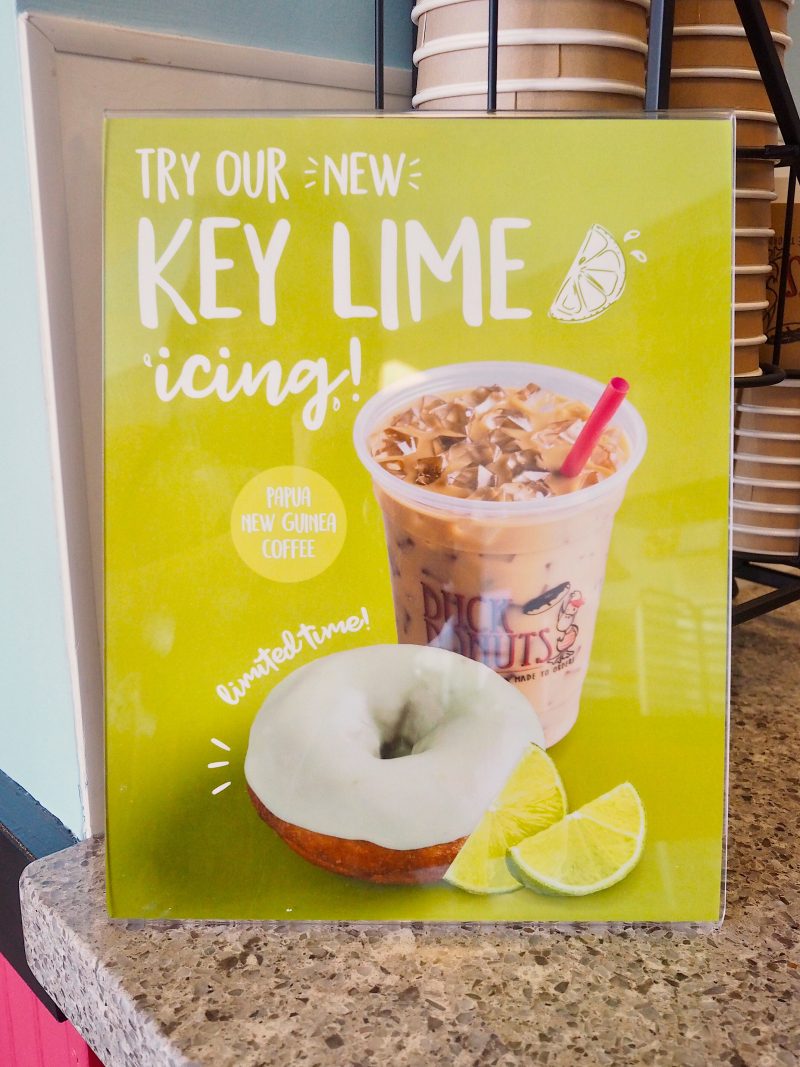 Today, Duck Donuts nationwide released a NEW seasonal flavor and topping: Key Lime Icing & Spring Sprinkles, available for a limited time only.  Duck Donuts is my best friend & I's favorite place to get donuts because all of their delicious vanilla cake donuts are served warm, fresh and made-to-order with a variety of flavors, toppings, and sauces so the possibilities are endless.  We were invited to try their new seasonal flavors, new breakfast, and donut sundae and we enjoyed our food and experience.  My donuts were made by an amazingly nice employee named Princess and when she brought out my beautiful donuts on a donut stand I genuinely felt like a princess.  Princess' superior customer service will make you feel like royalty.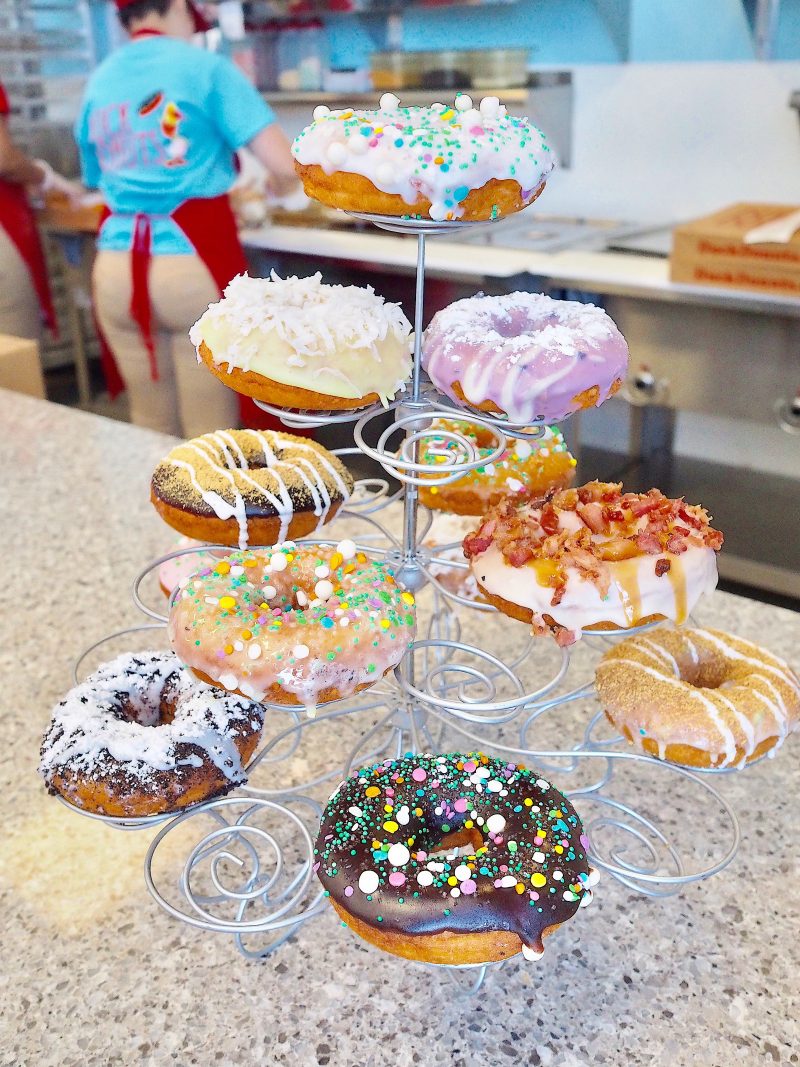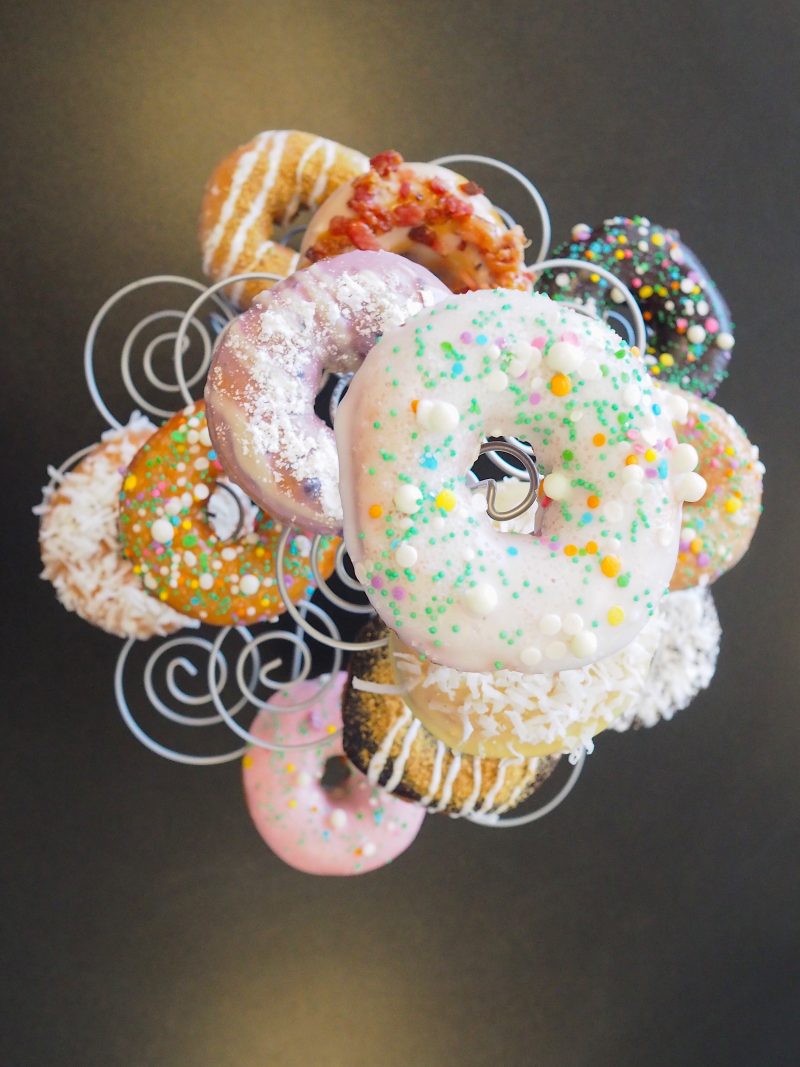 NEW Breakfast Sandwich – Sausage, Egg & Cheese with Chopped Bacon. I really enjoyed the spiciness from the sausage and the sweetness from the donut!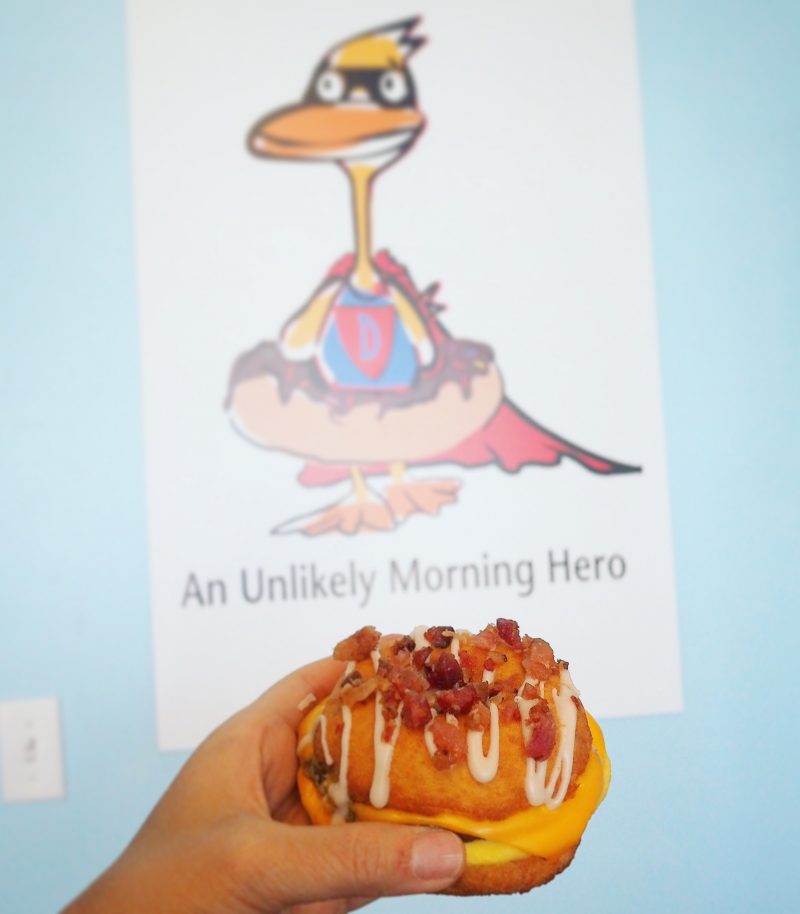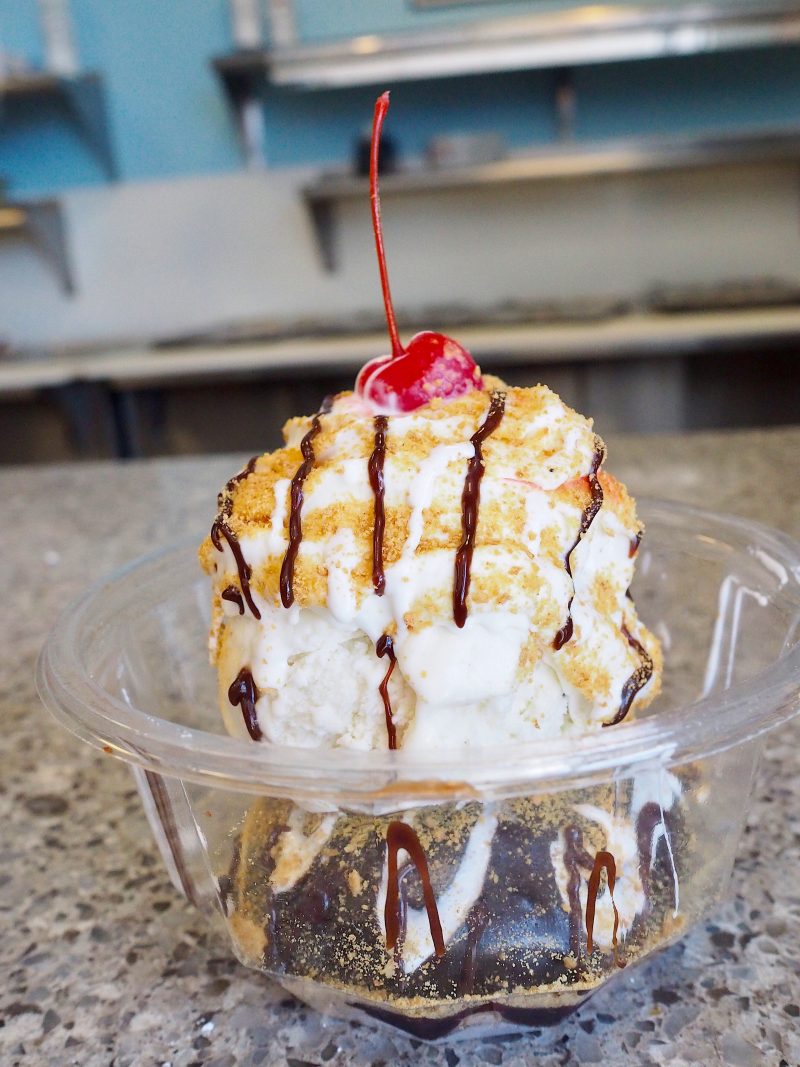 S'mores Donut Sundae – vanilla ice cream, melted chocolate and graham cracker crumbles onto a classic donut.
Be sure to check out Duck Donuts – Kissimmee next time you're in the area!
Duck Donuts
710 Centerview Blvd, Kissimmee, FL 34741
(407) 350-5832
duckdonuts.com