We were invited to a vineyard style lunch with Master Sommelier George Miliotes and winemaker Andy Erickson from Leviathan as a preview to George's location opening this Spring in Disney Springs.
Wine Bar George will be the only Master Sommelier-led wine bar in Florida.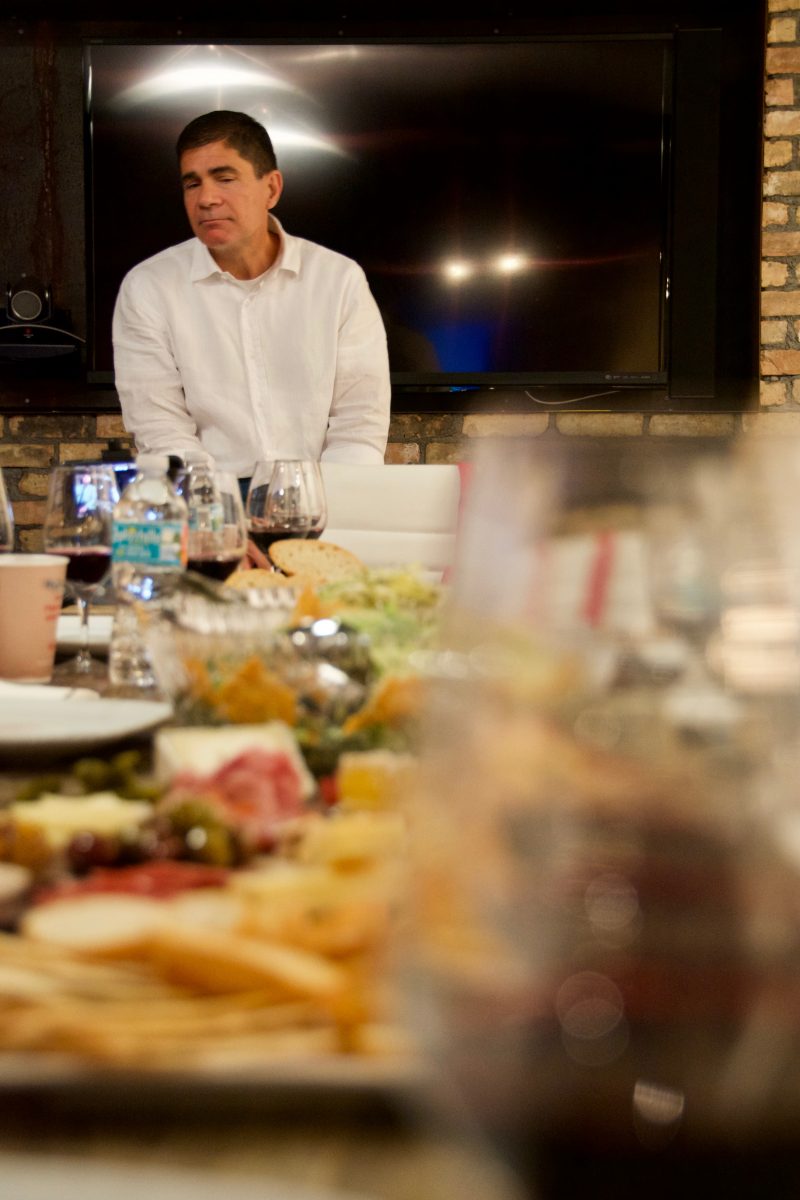 During lunch, I experienced a preview of what's to come with future winemaker events at Wine Bar George and it left me wanting more.
George and Andy gave us a sneak peek of details not released to the public about Wine Bar George.
For instance, they will have wines on tap along side a number of beers selected by George and his Executive Chef. Aside from the wines on tap, George plans on having over 140 different wines on the menu to have a glass or an entire bottle.
Speaking of the menu, it'll mention a number of unique signature dishes that are small plates to share or large dishes suggested for sharing family style. I only say it is suggested because I could probably consume the entire dish myself.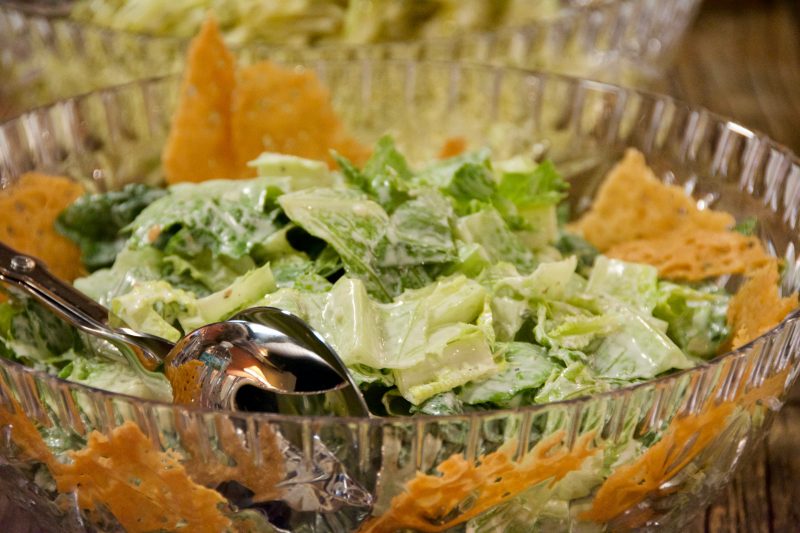 The Grilled Romaine with dressing and pecorino wafers salad is a nice added to the menu by Executive Chef Ron as a request by George's daughter who requests it at almost every gathering. The pecorino wafers line the bowl; they add texture and a sharp flavor to the salad.
This Jicama-Kholrabi Salad with mint vinaigrette and pickled jalapeño is very unique and refreshing. Great for a warm day in Florida…which consists of 364 days a year.
Executive Chef Ron (left), Winemaker Andy Erickson (center) and Master Sommelier George Miliotes (right).
For more information, please visit Wine Bar George.