Typically, I'm not a VIP kind of girl.  Just ask my husband about our very first date at Wendy's when I couldn't have been happier with my chocolate frosty (yes, I was only fifteen years old, but my love of Frosty's remains the same).  However, on a beautiful night in Orlando, date night with one of our best couple friends, attending Beard In Baldwin Food & Wine Festival in Baldwin Park, you have to go VIP all the way!  After all, purchased tickets benefit The James Beard Foundation National Scholars Program, and grant you admission to a private cocktail event inside The Osprey Tavern (one of my favorite restaurants).  VIP or not, this festival on Saturday night, April 14th, was worth every penny, considering the insanely delicious food and drinks we tried from some of the best restaurants in the Orlando area.  My bucket list (restaurants I plan to visit – I'm not into bungee jumping) has grown tremendously!
I could go on and on about every dish, every drink, from every restaurant we tried (seriously, there wasn't one thing I didn't like).  But, in consideration of your time and my rambling, here is a glimpse of a few fantastic eats: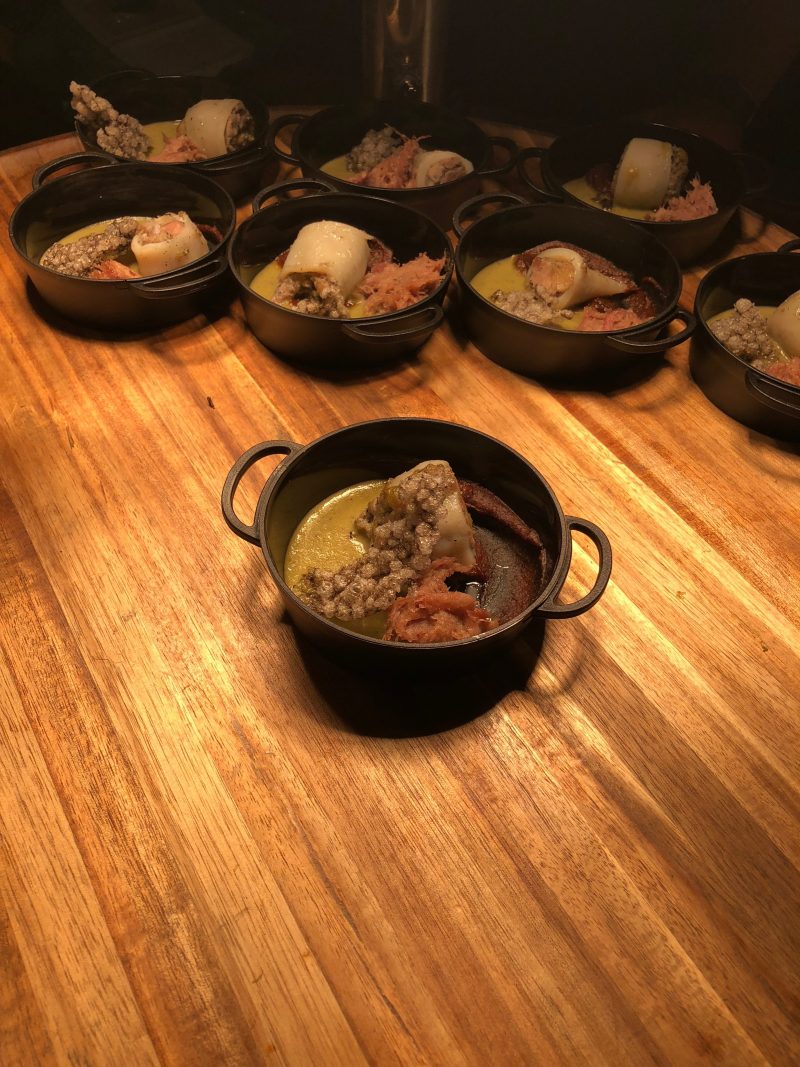 The VIP event inside The Osprey Tavern not only included specialty hors d'oevres and cocktails, but a close-up view of several prominent chefs preparing the dishes: Jeremiah Langhorne (The Dabney in Washington, D.C.), Frank Anderson (The Rez Grill, Seminole Hard Rock Tampa), Soraya Caraccioli-Kilgore (MadLab Creamery in Miami), and Jeremy Ford (Stubborn Seed in Miami).  These terrific chefs worked alongside Chef de Cuisine, Elek Kovacs and Pastry Chef, Kristy Carlucci of The Osprey Tavern.  I can't forget to mention Master of Ceremonies, Chef Norman Van Aken of NORMAN'S at the Ritz Carlton Orlando, 1921 in Mount Dora, and Three Restaurant and No. 3 Social Rooftop Bar & Lounge in Miami. I was among culinary celebrities!  Thanks to the open kitchen inside the beautiful Osprey Tavern, I had an up-close view of the chefs hard at work on their signature plates, before they were magically whisked out to attendees by the professional and polite waitstaff (shout out to Frankie of The Osprey Tavern).  As we dined on these freshly-made hors d'oevres, we also enjoyed an array of cocktails, wines, and champagnes, while mingling around the beautiful bar that takes center stage in the restaurant.  The Osprey Tavern is cozy and inviting, but also elegant.  Imagine a visit to grandma's house, after grandma won the lottery, and completely renovated her home to look like a classy cottage in The Hamptons. Here's a "taste" of the VIP event: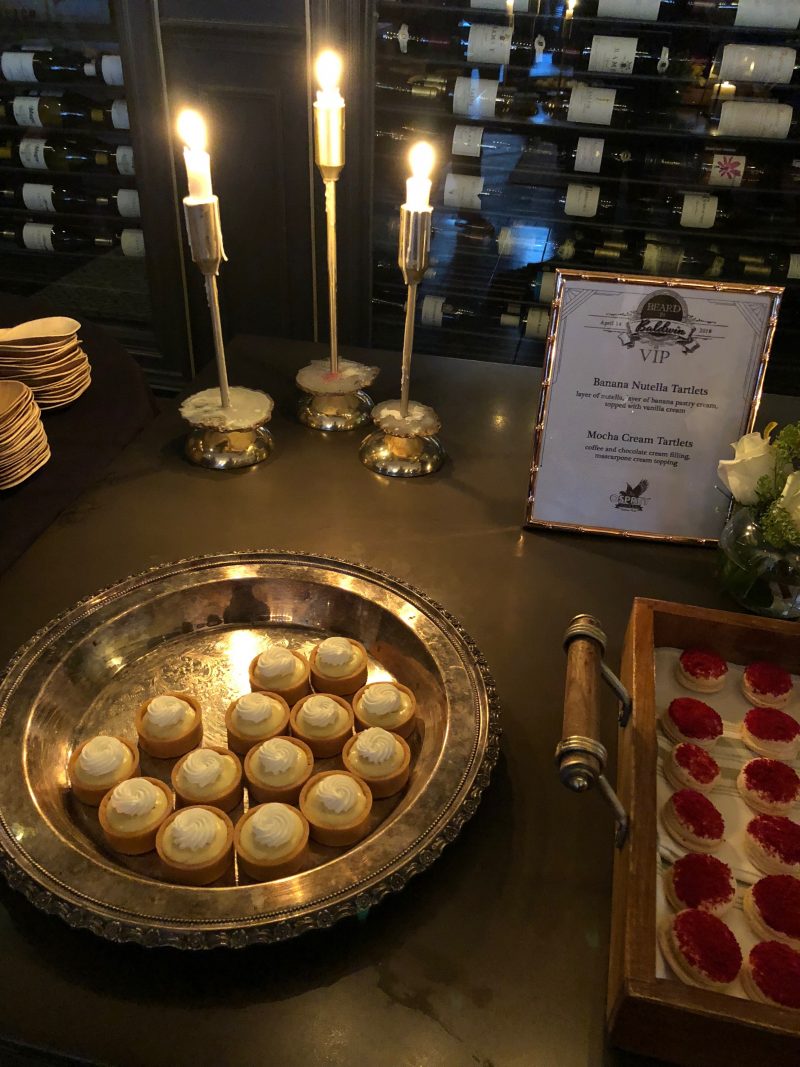 I will never forget my night attending Beard in Baldwin; especially, the fabulous food and drinks.  The VIP experience gifted my husband and me with a personal look at several outstanding chefs bustling in the kitchen, and the chance to mingle with other foodies like ourselves (one couple shared a memorable story of their wedding reception inside The Osprey Tavern – "I think it's time for a vow renewal" – I said to my husband).  Being a VIP has grown on me, and to my family's dismay, I may not be such a low-maintenance date after all.
Source:
Restaurants Mentioned:
SOCO-Southern Contemporary Cuisine