When you combine excellent tasting beer from Orlando Brewing, with the delicious, farm-to-table food of American Kitchen Bar & Grill and Chef Venoy Rogers III, what do you get? A perfect pairing! We were invited to the American Kitchen Bar & Grill, located inside of the B Resort & Spa, for a special preview of the restaurant's Tap Takeover. Beginning this Friday, May 25th, American Kitchen embarks on a new and exciting partnership with Orlando Brewing, "the only U.S.D.A. certified organic brewery east of Colorado". The restaurant will now serve some of Orlando Brewing's most popular beers on tap, while also incorporating the beer in a few new dishes. I had the fantastic, and most appreciated, opportunity to sample these dishes and beer a few nights ago, and now…I'm ready for the main event on Friday night! American Kitchen is hosting an open house with special drinks and menu items, plus, giveaways and raffle prizes. I don't know about the rest of you, but I could sure use a spa treatment from Aveda Spa, located inside the B Resort. A spa gift certificate is only one of the terrific raffle prizes to be awarded on Friday night.
My night at the Tap Takeover Preview was only made better when I got the chance to meet and speak with Chef Venoy. Before coming to American Kitchen, Chef Venoy was the Executive Chef of Essensia restaurant, located inside the Palms Hotel & Spa in Miami. A San Diego native, Chef Venoy's experience in the culinary world is expansive, but he always stays true to using fresh, local, farm-to-table ingredients in his menu. American Kitchen offers a variety of these dishes, including Tomato Tartare, Forest Mushroom Mac-n-Cheese, Blueberry Grilled Cheese, Grilled Fish Tacos, and Bourbon Chocolate Cake, just to name a few. When speaking with Chef Venoy, his passion, his love, for cooking, for using the best ingredients, for making food fun and creative, shines through immediately. It's written all over his face…his dedication to creating unforgettable dishes for those who come to American Kitchen, sometimes at the sacrifice of time spent with his family for extra long hours in the kitchen. But, as he said to my husband and I, he does it all for the love of those he loves and for his love of food. How lucky for us patrons!?!
Here's a glimpse of our night at the American Kitchen and Orlando Brewing Tap Takeover Preview: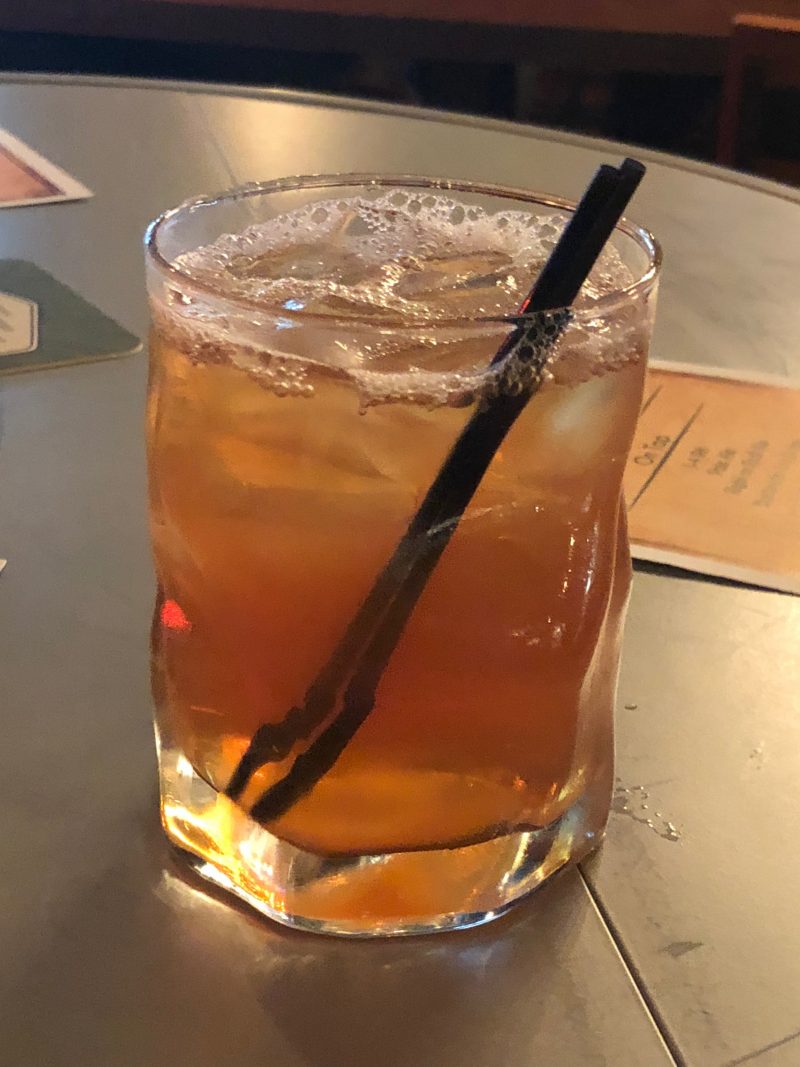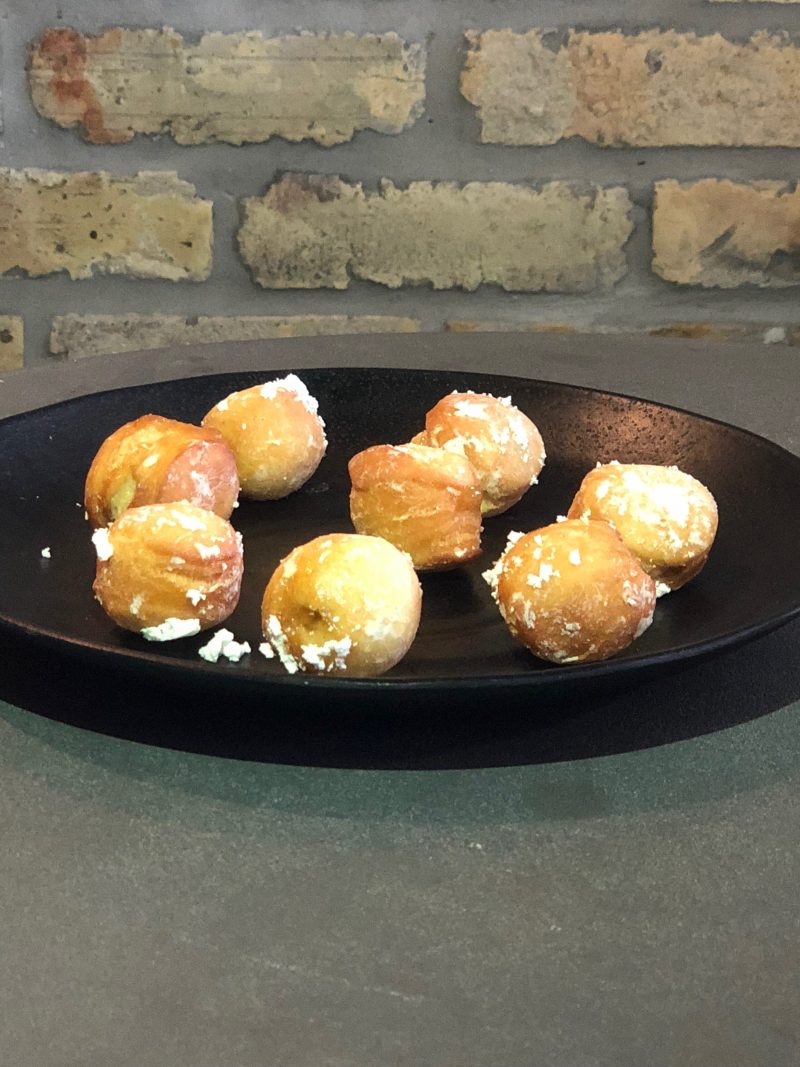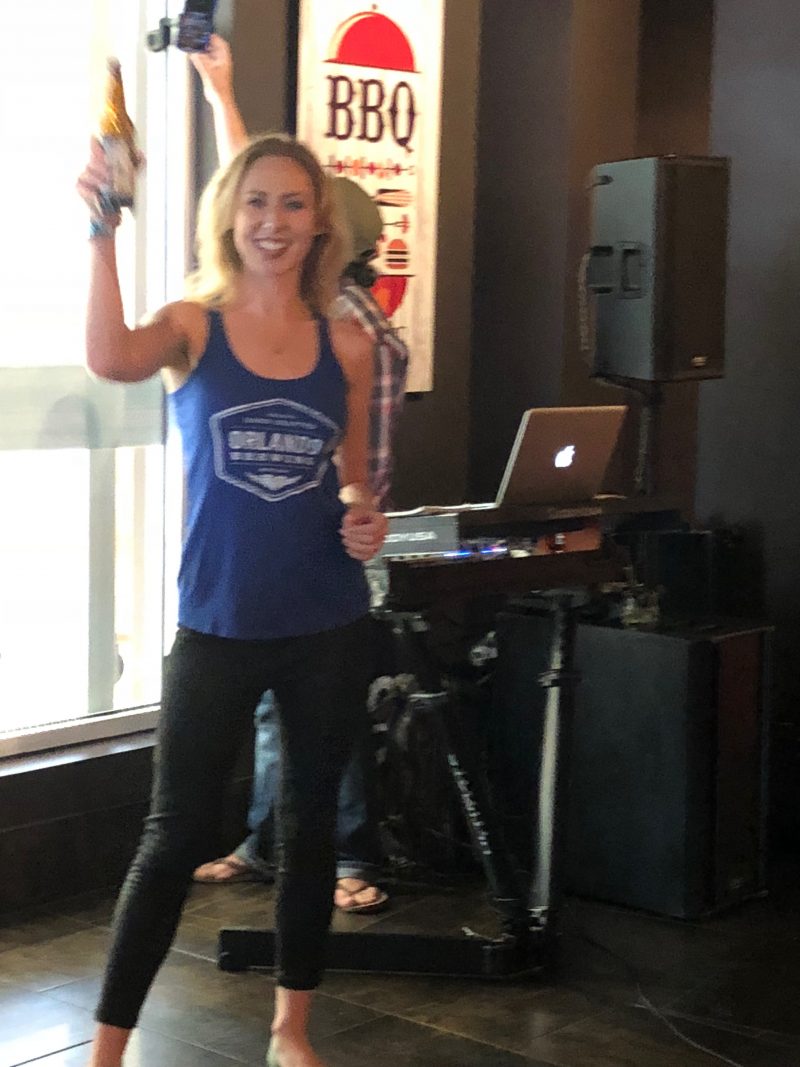 American Kitchen Bar & Grill is a must-try all on its own; but, with the addition of Orlando Brewing, it's even better. I have to admit, my drink of choice is not usually beer. However, after tasting Orlando Brewing's La Guera Blonde Lager and I-4 IPA, while enjoying salty and sweet Foie Gras Donuts and the tender, flavorful Smoked Crispy Chicken Sandwich, I'm hooked! But, don't take my word for it. Enjoy the pairing yourself at American Kitchen Bar & Grill. I know I will again…and again…and again.
DJD Entertainment Professionals