Martini Pop Band – Lindsey, Jeremy, Rachel
We were invited to indulge in some of the best flavors that Central Florida has to offer during the inaugural Orlando Sentinel Foodie Awards Celebration at Celine Orlando, located in downtown Orlando.  The Orlando Sentinel's Foodie Awards program has been recognizing the best food and dining experiences in Central Florida since 1998, but this was their first-time kick off event, inspired by Orlando Sentinel food reporter Lauren Delgado and their passionate readers.  General admission tickets included access to the party, live entertainment, and food and drink tastings from over 20 Foodie Awards winners and finalists.
Palm Ridge Reserve owners Dick and Marti Waters.  I always enjoy seeing them!
Create Your Nature (Best Vegetarian/Vegan) – Blackberry crumble oatmeal
Create Your Nature (Best Vegetarian/Vegan) – Holy frijole salad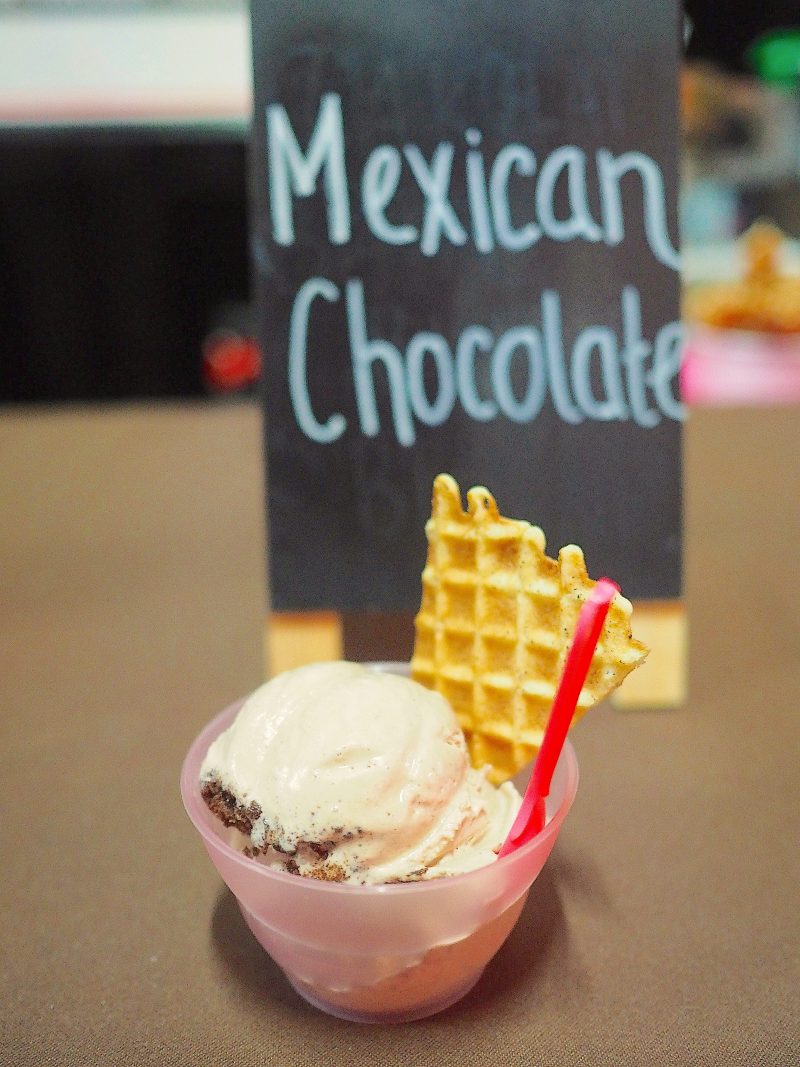 Kelly's Homemade Ice Cream
Kelly's Homemade Ice Cream
Kelly's Homemade Ice Cream
K Restaurant – Duck breast, white beans, favs beans, English peas, rainbow chard, crispy pork, pea tendrils for a garnish.  (My favorite dish of the night!)
Dajen Eats – "Honey" Ginger Chipotle Cauliflower Bites.  She's amazing!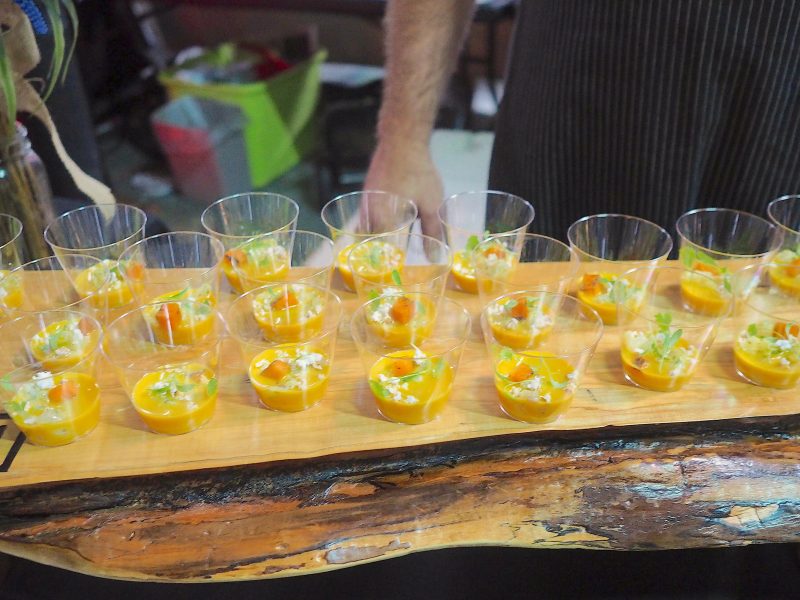 1921 By Norman Van Aken – Florida fish & passion fruit ceviche with torched sweet potato and puffed sourghum
1921 By Norman Van Aken – Stone fruit gazpacho with peaches, pickled plums, buttermilk & basil
Maxine Earhart from Maxine's on Shine
Maxine's on Shine – "Chicken Maxine's" – Diced chicken bread pan seared, roasted shallots, mushrooms, cherry tomato, marsala wine cream sauce, penne
Maxine's on Shine – Rum balls – Classic cake with rum soaked raisins, covered in dark chocolate
Thai Island (Best Thai) – Pad Thai, Panang CK (Thai Curry), Tom Kona (Coconut Soup), Thai Custard (Dessert)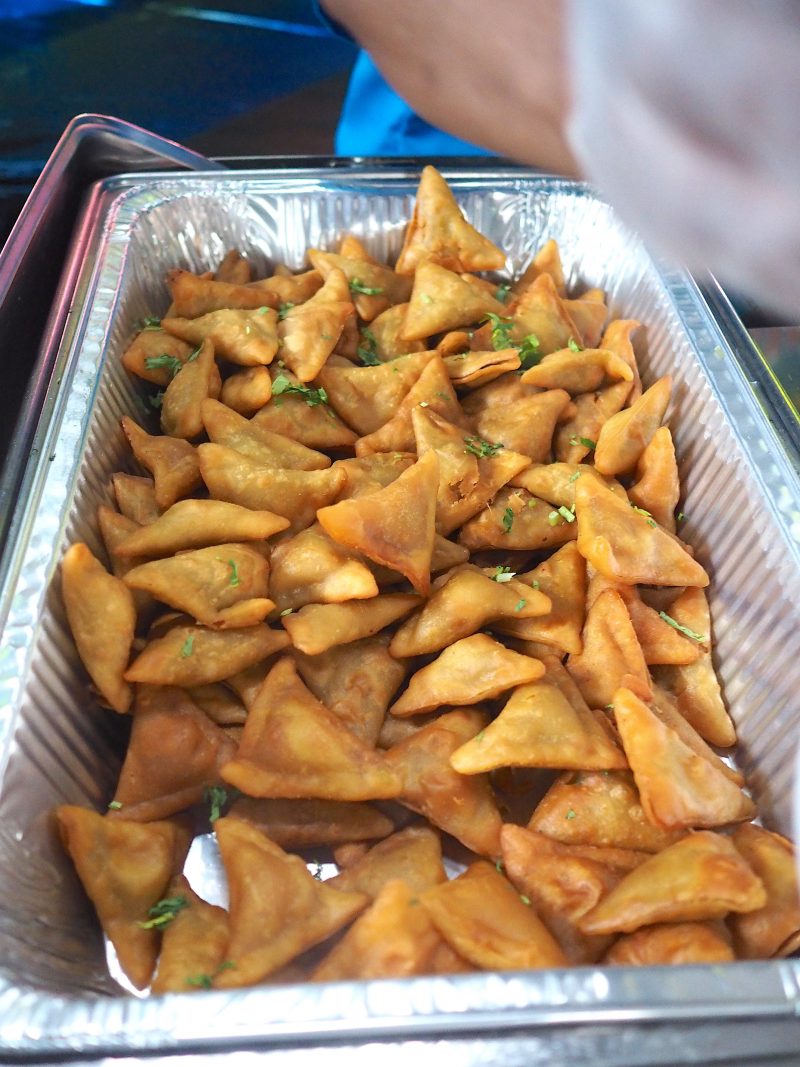 Tamarind Indian Cuisine (Best Indian) – Vegetable Samosa
Tamarind Indian Cuisine (Best Indian) – Tandoori Chicken Tikka
Tamarind Indian Cuisine (Best Indian) – Chicken Biryani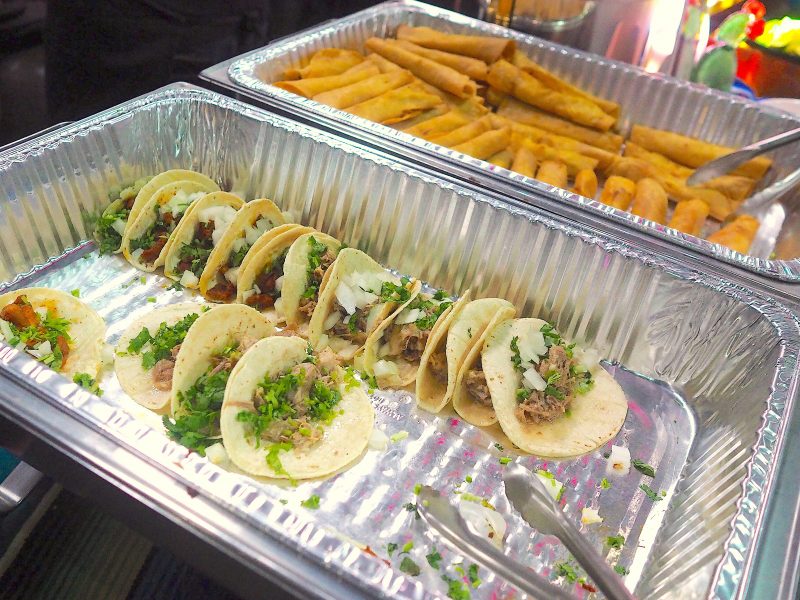 Border Grill Fresh-Mex (Best Mexican) – Carnitas tacos, grilled chicken tacos, shredded beef tacos, chips & house-made queso dip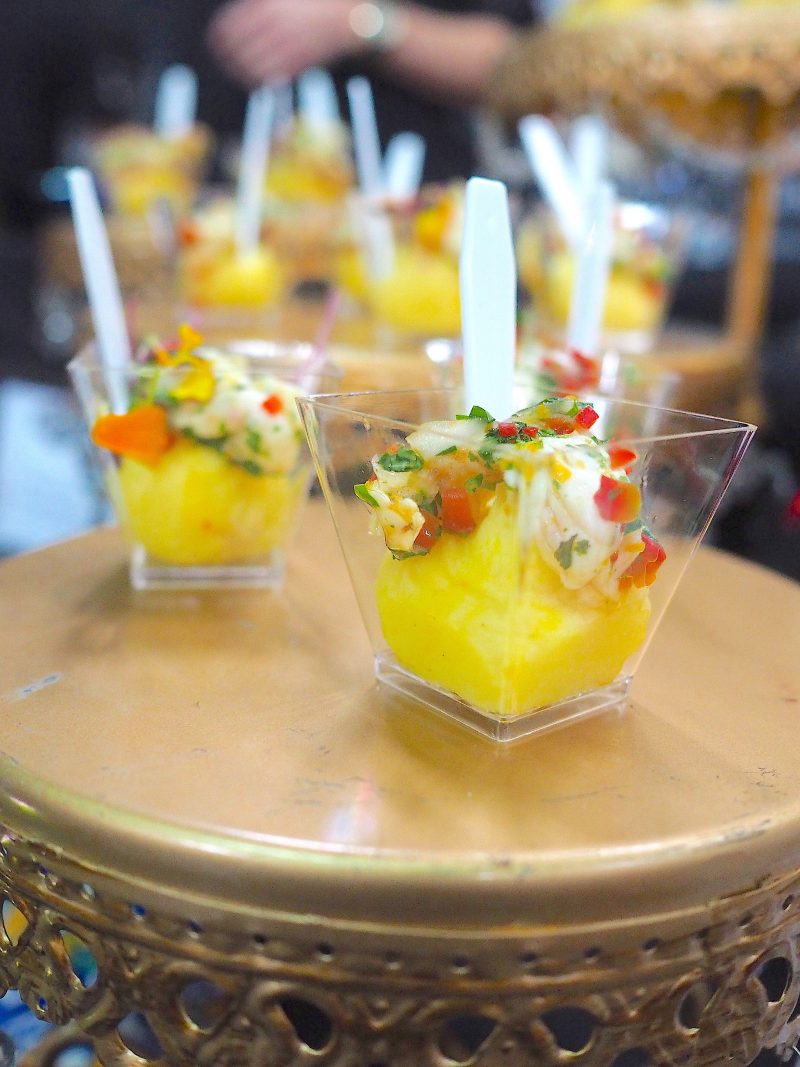 Tapa Toro – Shrimp Causa – Peruvian style shrimp salad, potato salad, Aji Amarillo, cilantro, micro herb
Dunkin' Donuts (Best Coffee)
Big Fin Seafood Kitchen – "Signature New Orleans-Style Shrimp" – Blackened shrimp on a bed of crawfish grits and New Orleans vegetables (sun-dried tomatoes, cremini mushrooms and spinach) topped with Cajun cream sauce.
Orlando Meats – Pork Rillettes – Olive oil, bread, Dijonnaise, hot almond
Orlando Meats – Gateux Matilda – blueberry cheese custard
Jeremiah's Italian Ice (Best Frozen Treats)
Chef Eddie's (Best Soul)
Grills Lakeside Seafood Deck & Tiki Bar – Tahitian Tuna Poke Cups, Grilled Filefish
Eddie V's Prime Seafood – Pacific Ahi Tuna Tartar
Mynt Fine Indian Cuisine – Basil Malai Kabab, Chilly Baby Corn, Vegetable Pekora, Chicken Marsala (Nan & Rice)
Francesco's Ristorante Pizzeria – Beef Tenderloin, Vegetarian Tortellini
Hollerbach's Willow Tree Café (Best German) – Nurnburger Sausage, Heaven and Earth Potatoes, Sauerkraut
Jenn from DaJen Eats being interviewed by Orlando Sentinel reporters Sarah Espedido and Lauren Delgado.
For more information, visit: www.orlandosentinel.com/foodiecelebration