With fellow media guest Andi Perez, Yelp's community director, in the private dining room. 
The Citrus Club is one of Orlando's best kept, most exclusive secrets.  Citrus Club is an elite, membership-only, private business-networking club on the 18th floor of the BB&T building in Downtown Orlando, across from the Grand Bohemian Hotel..  I had the pleasure of being the first to preview and taste their new seasonal menu during an exclusive media dinner.  Our fantastic 10-course meal was made so delightful and fulfilling thanks to Executive Chef Relner Drygala and his amazing culinary team, General Manager Jeff Jump, Social Media Relations Allie Otterbacher, and the awesome staff.
Social Media Relations Allie Otterbacher preparing to host the media dinner.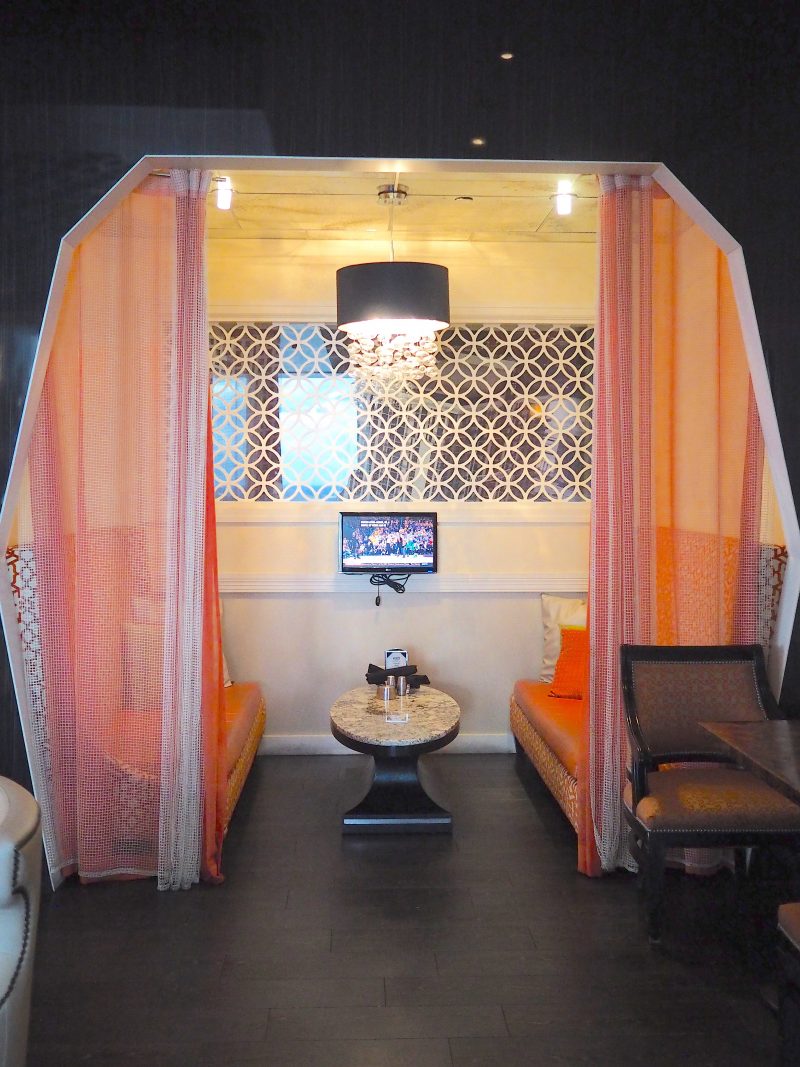 The space is clean and impeccably designed.
Citrus Club offers amazing food with amazing views.
General Manager Jeff Jump welcomes media guests.
Executive Chef Relner Drygala goes over the new menu.
Avocado Crab Salad – Avocado stuffed with lump crab salad, served on balsamic field greens.  It was delicious!
Ahi Tuna Tartar – Avocado, red onion, cilantro, pickled ginger seaweed salad, yuzu emulsion, finished with sweet soy and wonton crisp.  I was very impressed with the presentation and taste of this appetizer!
Baked Chèvre – Red wine balsamic, marinara, fresh pesto and crostini.  It was delicious!
Chipotle Bourbon Glazed Salmon – Prima Donna Gouda grit cake, sautéed Swiss chard.  Great tasting salmon.  I was not a fan of grits until I had their Prima Donna Gouda grit cake, it seriously changed my life!
Pan Seared Scallops – Red pepper and spinach, parsnip potato puree, orange carrot butter sauce.  Beautifully executed and prepared scallops.
Asian Noodles Tofu Bowl (vegan) – Stir-fried vegetables, rice vermicelli, tofu, lemon ginger broth, bean sprouts and basil
Bone-in Chicken Breast – Spinach and mushrooms tossed with hand-made sweet potato gnocchi, sage sundried tomato pesto.  This was my first time having sweet potato gnocchi and I feel like I have been missing out on sweet potato gnocchi my entire life!
Rosemary Crusted Lamb Rack – Truffle potato foam, asparagus, red wine demi glace
Chocolate Cake – Dark chocolate mousse with salted Dulce de leche ganache center, rich chocolate cake and caramelized-cocoa nib toffee.  Perfect for chocolate lovers!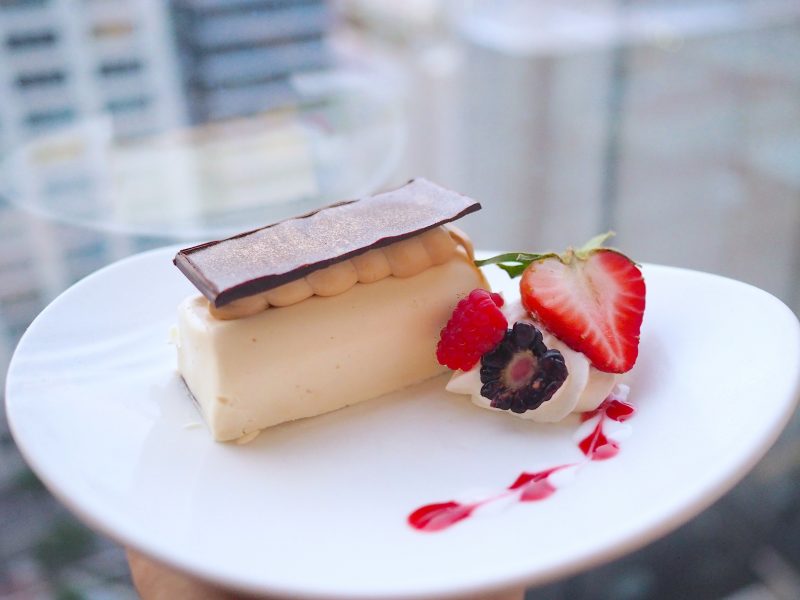 Baileys White Chocolate Cheesecake – Baileys cheesecake with a chocolate salted cookie crust topped with mascarpone mousse.  It was delicious!
Citrus Club
255 S Orange Ave Suite 1800, Orlando, FL 32801
(407) 843-1080
clubcorp.com/Clubs/Citrus-Club