The 5th Annual Bite Night presented by Publix Aprons Cooking School was held at the Orchid Garden & Ballroom at Church Street this past Monday.  Bite Night is the grand finale of Bite30 and the premiere of Bite Magazine 2018.  The event featured over 20 of the city's top local restaurants and chefs serving bite-size samples of their most creative dishes, plus an open bar, live entertainment, silent auction and benefiting Edible Education Experience.  Chef Kathleen Blake of The Rusty Spoon was awarded with the inaugural Bite Award for her outstanding contributions to the culinary community.
Upcoming events: United We Brunch flash sale is happening now! It's just like Bite Night, but Bloody Mary's, Mimosas, Bacon & Eggs! Get tickets at UnitedWeBrunch.com
(Source credit: Orlando Weekly)
Duck & Drake Kitchen – Ouinoa Verde Sliders – Edamame, Garbanzo & Quinoa Patties with Avocado Aioli served with Root Vegetable Chips
Tartine Orlando –  Crab and Shrimp Stack with Avocado Mousse, Spice Crème Fraiche and Pickled Onions
El Buda – Shrimp Chicharron with Peking Style Duck
K Restaurant – Seasonal Florida Fish/Crudo with Traditional Accompaniments and Gazpacho Sauce
Urbain 40 – Yellowfun Tuna Tataki, Wakame & Pickled Vegetable Slaw, Gochujang Aioli, Cilantro Oil & Sweet Soy, Cahaba Farms Spicy Greens
Publix Apron Cooking School – Butter Poached Florida Rock Shrimp, Corn Nage, and Handmade Pasta
Hunger Street Tacos – Octopus Aquachile
Hibiscus Tomatillo Avocado Cilantro
Watermelon in Mezcal
Key Lime Mousse Chile Pequin
The Glass Knife – Spumoni Cake Bite
The Glass Knife – Mini Crème Brûlée Doughnut
The Glass Knife – Lemon Meringue Tart
The Stubborn Mule – Cauliflower Salad
The Tipsy Cookie – Bourbon Chocolate Chip Cookie, Royal Caramel Apple Cookie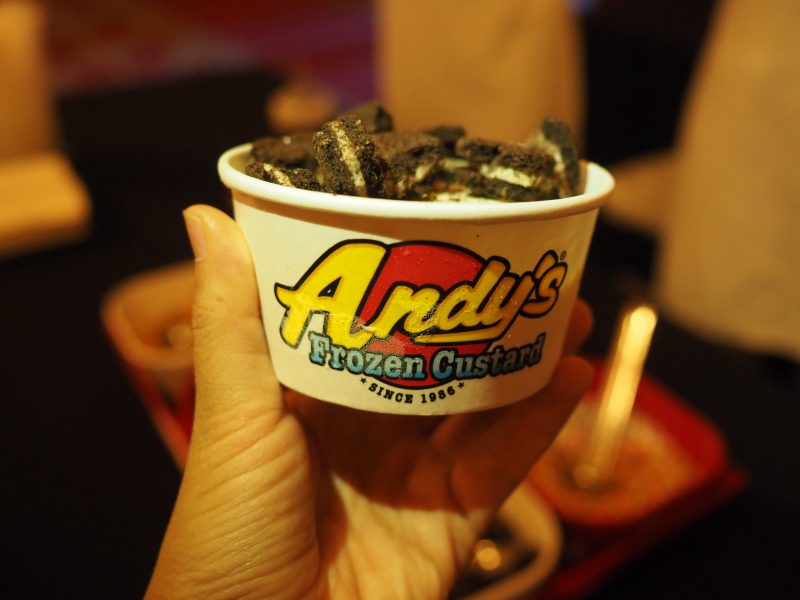 Andy's Frozen Custard – Vanilla Custard with Crushed Oreos
Crudo – Huckleberry Tomato, Arugasabi, Lemon, Salmon, Grouper, Tuna
Key West Pink Shrimp on a Grit Cake with Tase Gravy
Orlando Meats – Buttermilk Glazed Doughnuts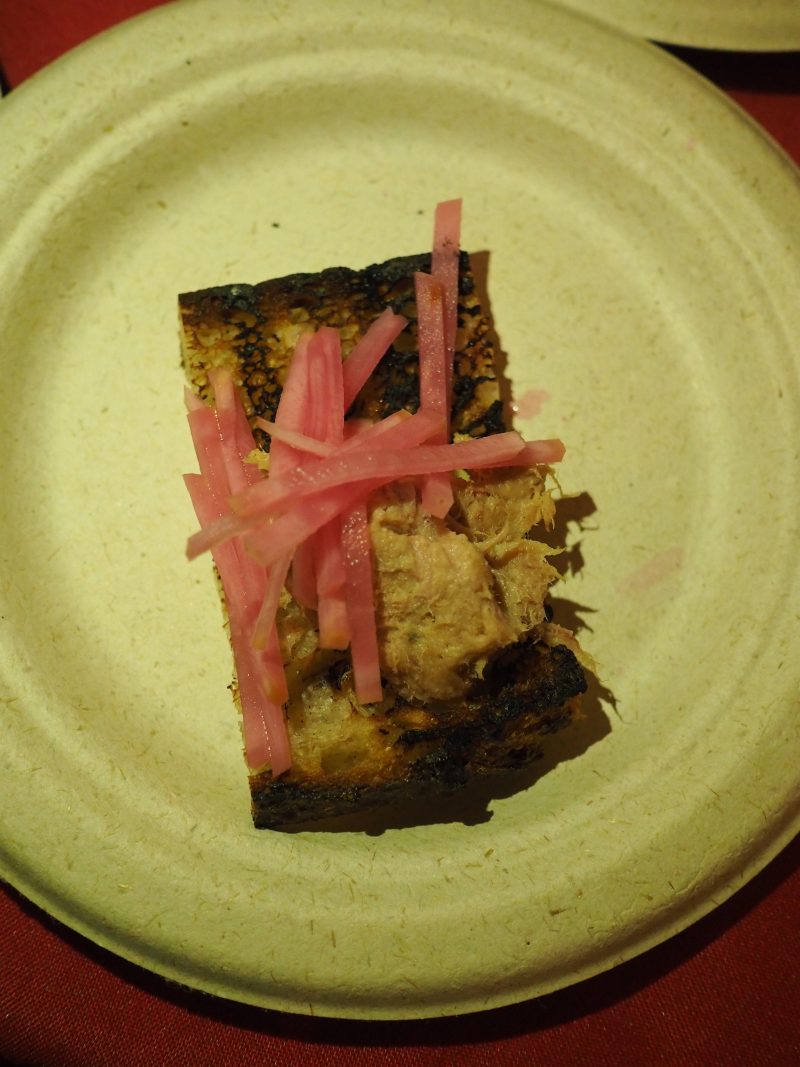 Orlando Meats – Port Rillettes – Fermented radish, sourdough, kewpie
Tartine – Cinnamon Sugar Pork Rinds with Cream Cheese Glaze
Escargot with Garlic Herb Butter served with House-Made Petite Danish Cup
Pizzeria Roberti – Beet and Mozzarella Salad with Hazelnut Whip
Won this cooler bag from the Topgolf prize wheel
The Sugar Sow – Bacon Mac N' Cheese
Publix Aprons Cooking School – Mahi-Mahi Ceviche, Toasted Fennel Salted Watermelon Slices
Artisan's Table – Kielbasa Sliders – Creamy Mustard & Onion Sauce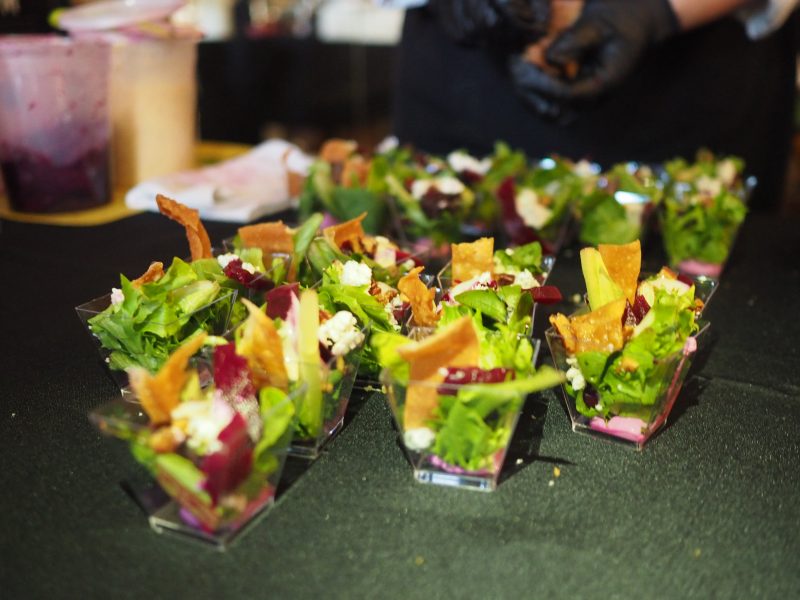 Devine Wine & Grill – Beet Salad with Ahi Tuna
Cuban Mojo Chicken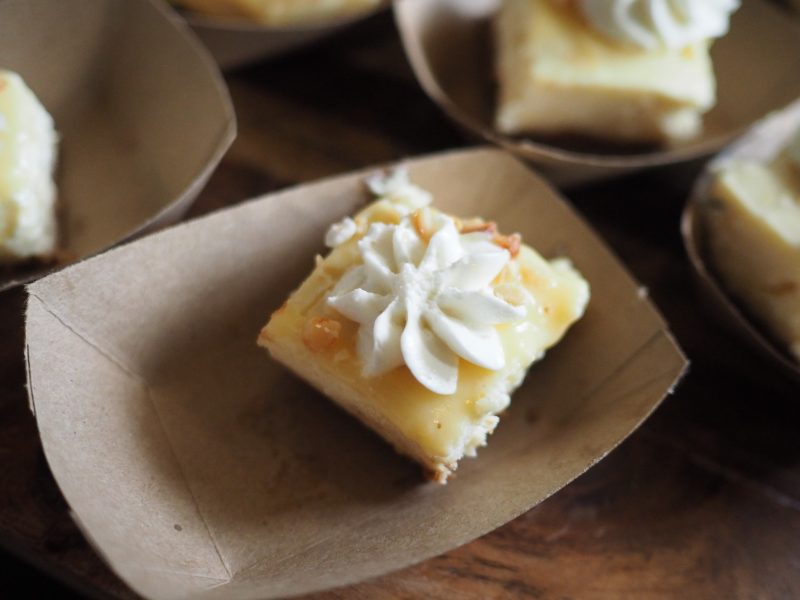 Violectric – an electric string quintet plus keyboards and drums performing classic and modern rock tunes.  They were amazing!