Seafood Linguine – Lobster meat, scallops, shrimp, calvados, cream
There is just something calming about dining to the smell of saltwater with the view of the ocean in front of you.  We were invited to Daytona Beach's newest beachfront hotel and the fourth Hard Rock Hotel in Florida to check out their restaurant, Sessions, and stay overnight.  Our experience at Sessions was exceptional.  The food, service and energy was unlike any other media event that I have ever been to.  Our server named Pastor was fantastic.  I give Sessions 5-stars!
Dining at Sessions restaurant will exceed your expectations.  Luxurious rock-star style, contemporary decor and celebrity-style atmosphere coupled with panoramic views of the Atlantic Ocean adds to experience.  Dine on unforgettable breakfasts, savory lunch offerings and innovative suppers that will leave you wanting more.  Craft cocktails and libations are also available at Sessions indoor/outdoor bar.
Artisan Charcuterie & Cheese – Mini cornichons, pickled peppers stone mustard, sourdough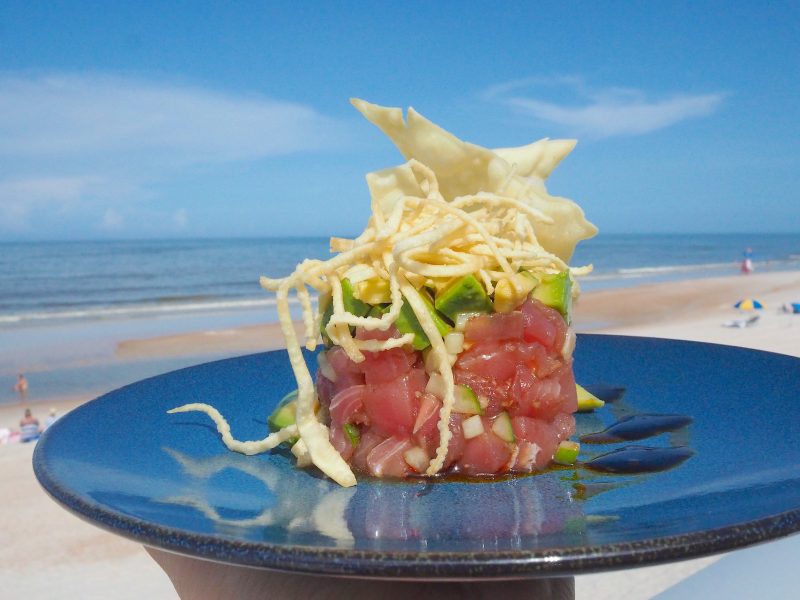 Tuna Tartare – Avocado, shallot, scallion, dash soy, wonton chips.  My favorite appetizer!
Crab Cakes – Spicy aioli, cucumber relish
New York Strip – Rainbow carrots, crispy onion, sautéed onions and bell peppers.  It was amazing!
Crème Brûlée – Strawberries, blueberries.  This dessert was perfect, so addicting!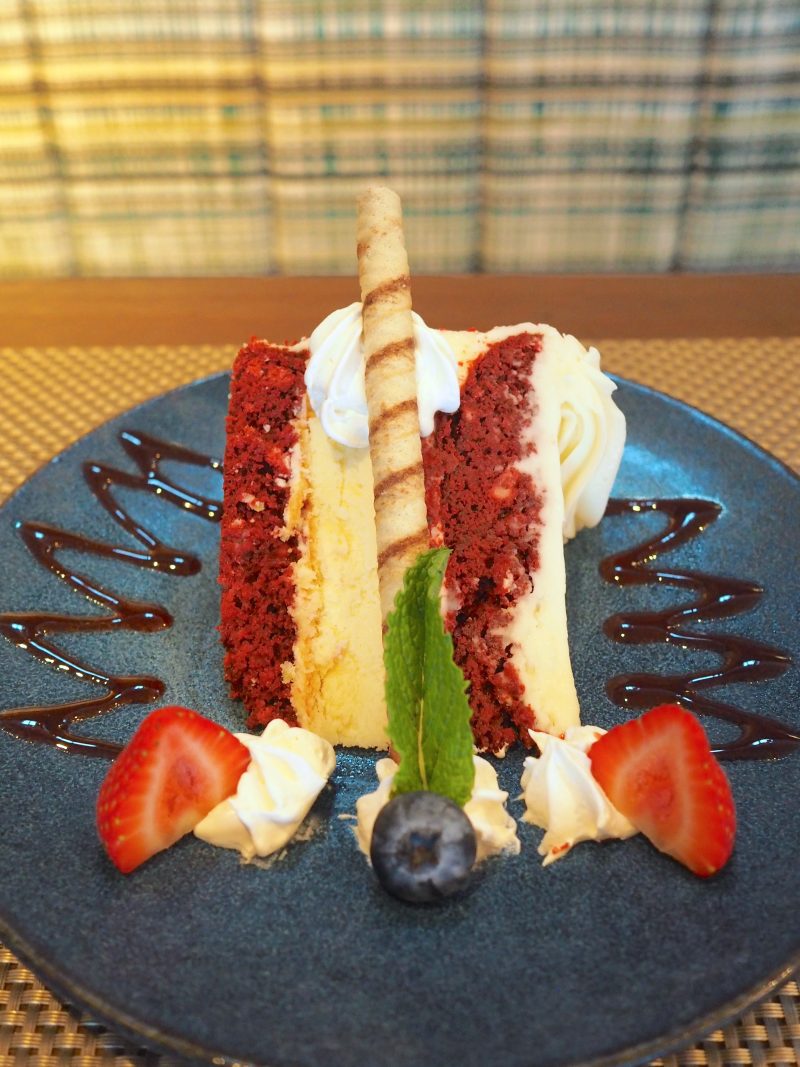 Red Velvet Cheesecake – Philadelphia cream cheese frosting, strawberries, blueberries.  It was beautiful and delicious!

Constant Grind the total café experience, serving up hot and cold drinks, quick bites, house-made gelato, and more.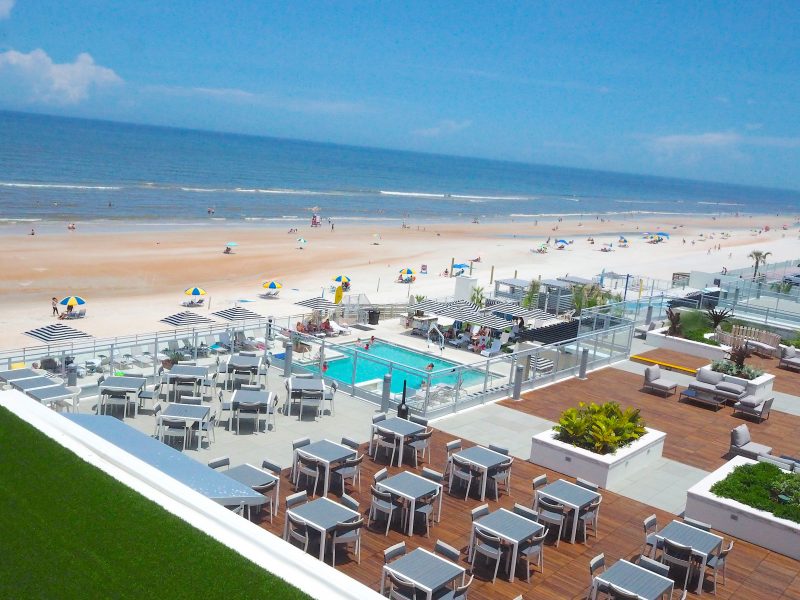 Take a plunge in the heated pool and enjoy the tunes from the underwater speakers or lounge on the oceanfront pool deck.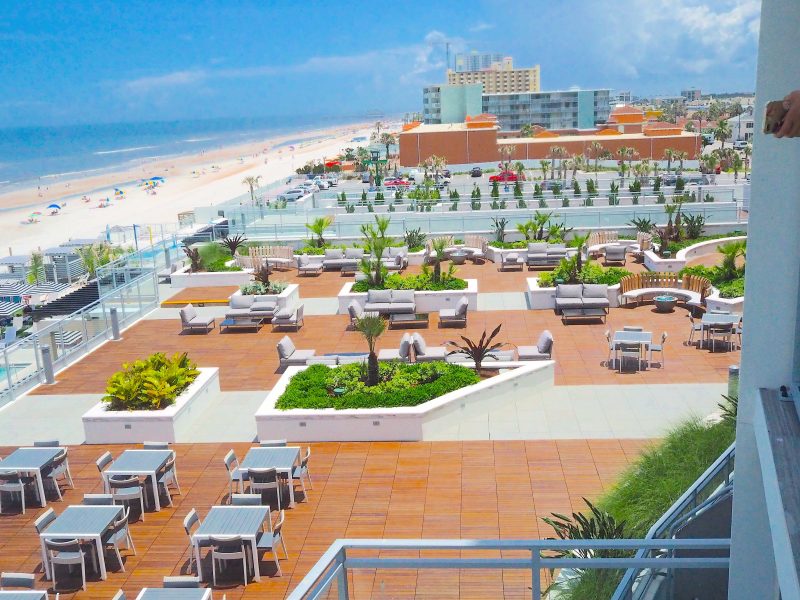 Wave Terrace is located on the third floor of Hard Rock Hotel Daytona Beach.  Wave Terrance is Daytona's newest experience serving up local beer, craft cocktails and an inspired seafood menu featuring ceviche, gazpacho, fresh seafood towers and straight from the oven bread—in a chic casual atmosphere.  Add glowing fire pits and live music and you have a night out that can only be Hard Rock.
Frank Sinatra impersonator.  He sounded exactly like him!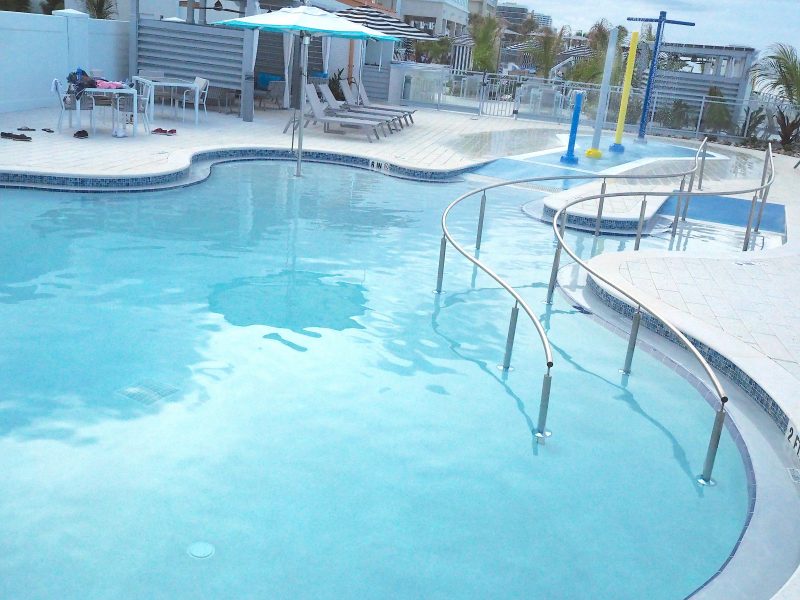 The kiddie pool is shaped like a guitar
The Elvis impersonator got the crowd rocking the entire night!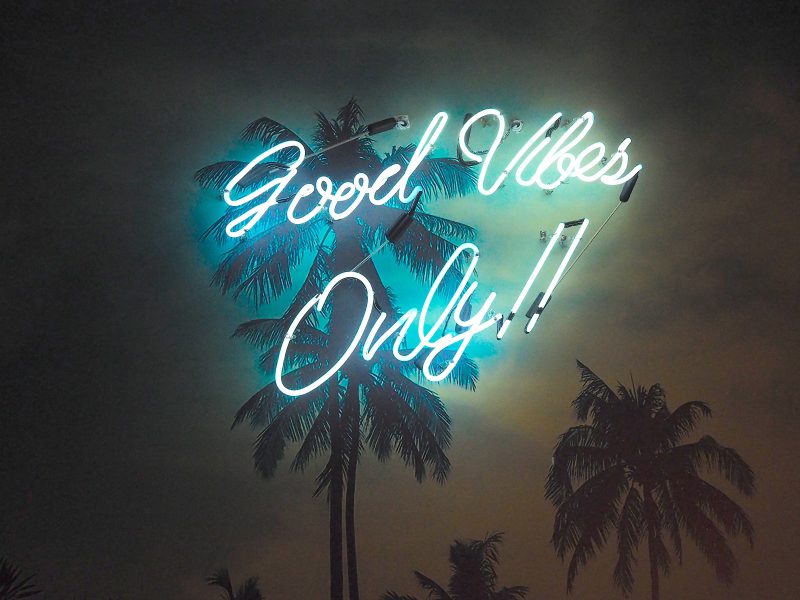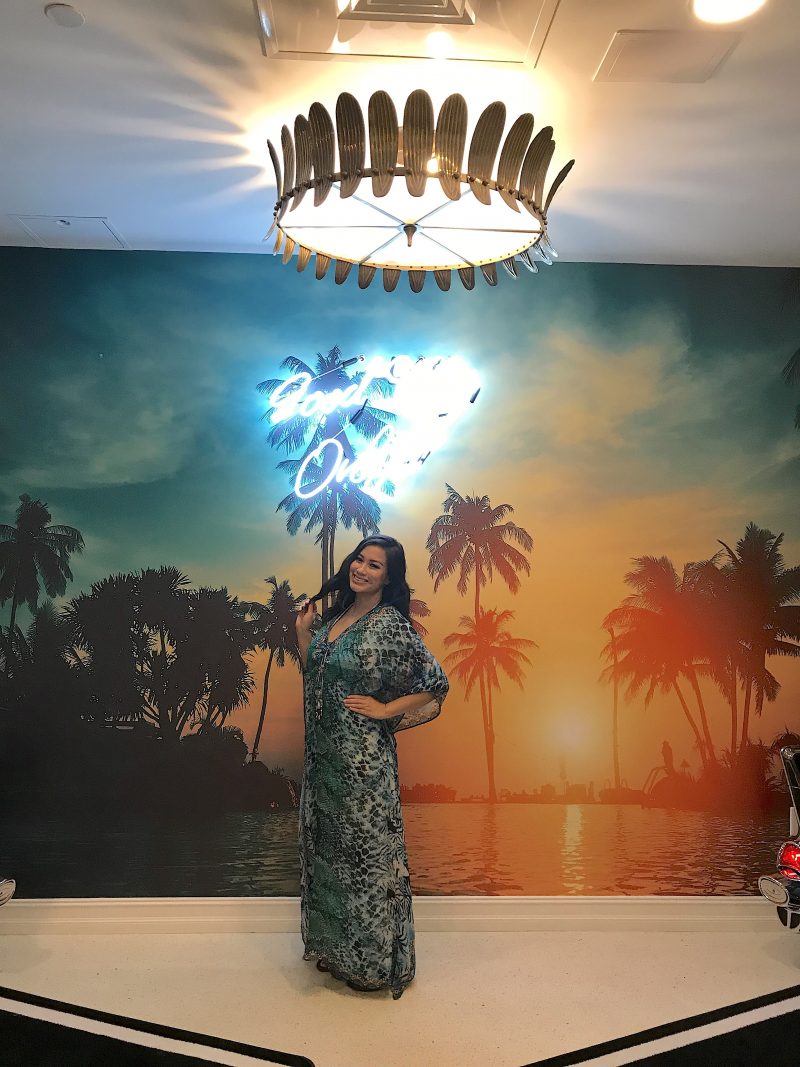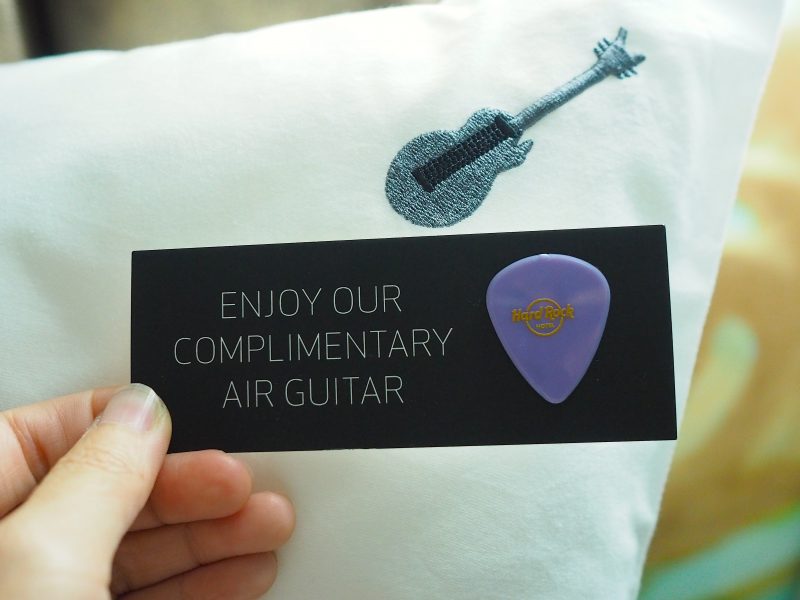 Didn't bring your yoga gear on tour at at Hard Rock Hotel Daytona Beach? #RockOm you covered. Experience peace of mind in the comfort of your hotel room with a yoga kit that includes a Manduka PROlite yoga mat and convenient Go Play carrier, all delivered to your room free of charge.  A regionally-inspired Yogitoes towel is also available for purchase. On-demand yoga videos are available on your hotel room TV, as well as on your personal device at HardRock.com.
Snap a pic of your best yoga pose around the hotel, post to instagram with the hashtag: #RockOm. If your pic is selected, you can win a custom Yogitoes Hard Rock yoga towel.
We throughly enjoyed our stay at Hard Rock Hotel Daytona Beach and we felt like celebrity rockstars the entire time.  The music-inspired property is only two months old as they just opened on May 1, 2018.  I highly recommend staying at this hotel during your next visit in Daytona Beach, FL!
(Source credit: Hard Rock Hotel Daytona Beach)
Hard Rock Hotel Daytona Beach
918 N Atlantic Ave, Daytona Beach, FL 32118
(386) 947-7300
http://hardrockhoteldaytonabeach.com