Left: Chef James Petrakis, owner of Polite Pig, The Ravenous Pig and Cask & Larder
Middle: Sous Chef Takeshi
Right: Morimoto Asia Orlando's Executive Chef Yuhi Fujinaga
These award-winning chefs presented to guests an array of Pan-Asian and Southern-inspired dishes, many of which were true fusion dishes bridging Asia and the American South.

Morimoto Asia hosted their second installment of their Guest Chef Series this past Sunday with a collaboration with The Polite Pig, both Disney Springs restaurants. The event, "Pigs N' Pints" was truly a unique gastronomic event featuring locally and nationally celebrated chefs, Yuhi Fujinaga plus James and Julie Petrakis.  During the family friendly event there were multiple food stations and local breweries.  Tickets for the event were $55 (adults) $25 (children 12 and under) + tax and gratuity.
Salumi Cone
Blood Sausage – Tomato Jam, Grain Mustard 
Potato Salad
Watermelon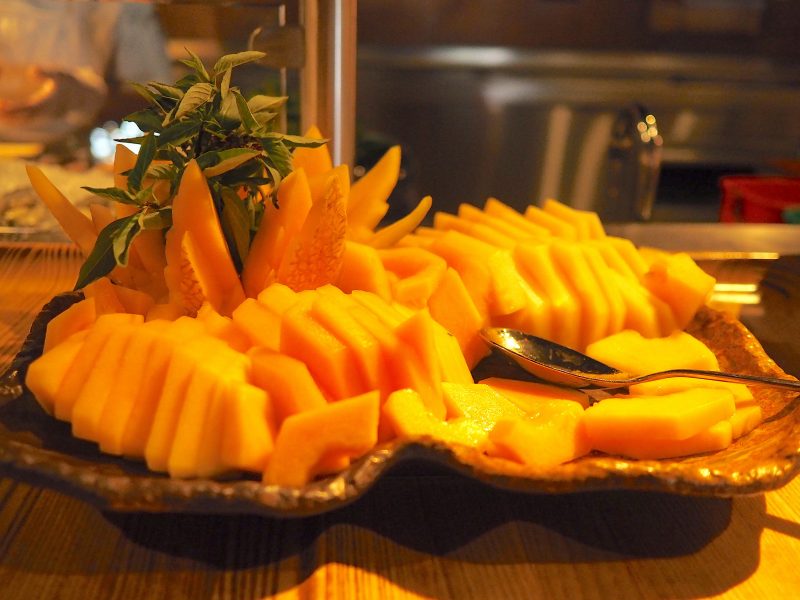 Cantaloupe With Thai Basil
Domestic Uni Prepared Nigiri Style With Creme Brûlée Wrapped In Lardo
Heirloom Tomatoes That Are Locally Resourced With Two Types of Watermelon Tossed in Okinawa Sweet Potato Vinaigrette with Thai Basil and Micro Cilantro
Raw Oyster
Maple Bacon Gelato with Pork Rind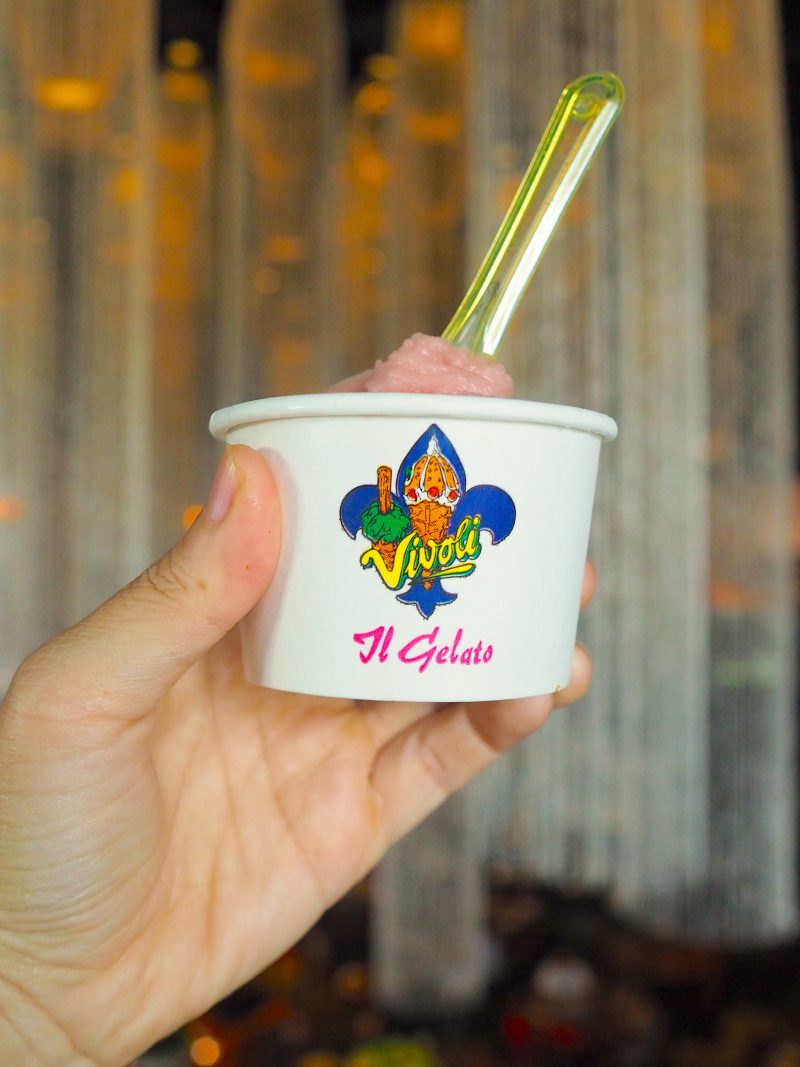 Strawberry Basil Sorbet 
Lettuce Wrap With Pork Butt, House-Made Kimchi, Kusshi Oyster, Gochujang Aioli, Fennel Flower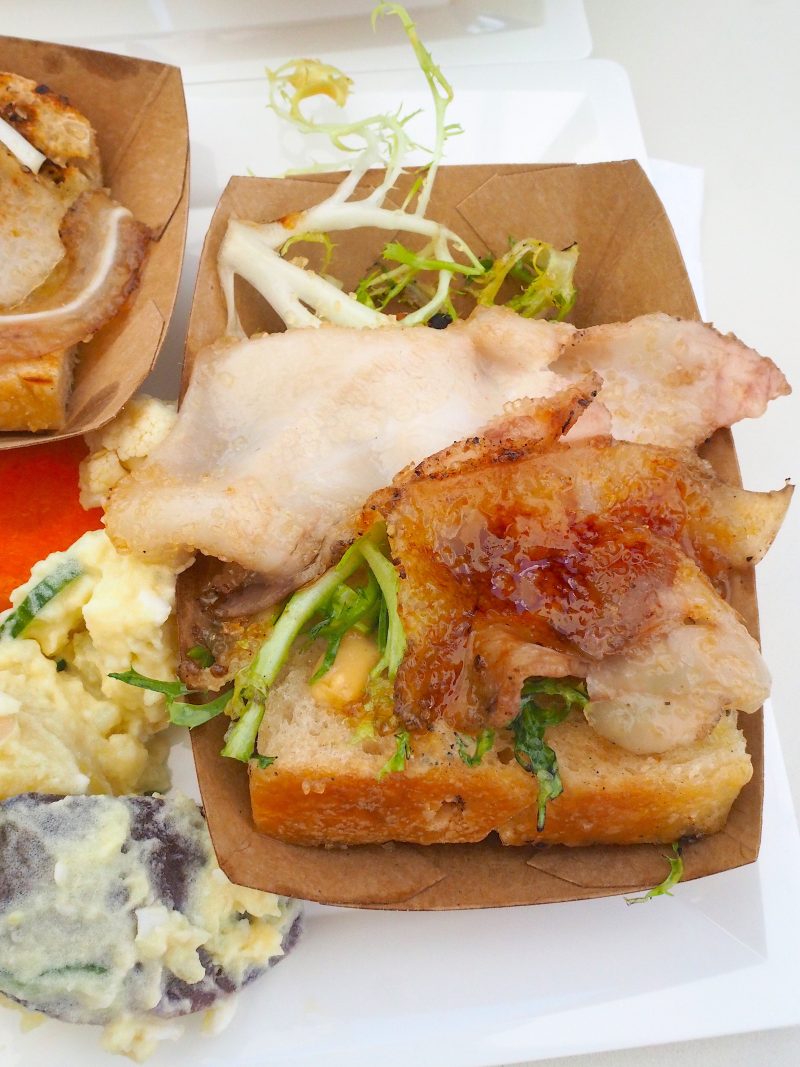 Pig Face Brûlée With Radish, House Mustard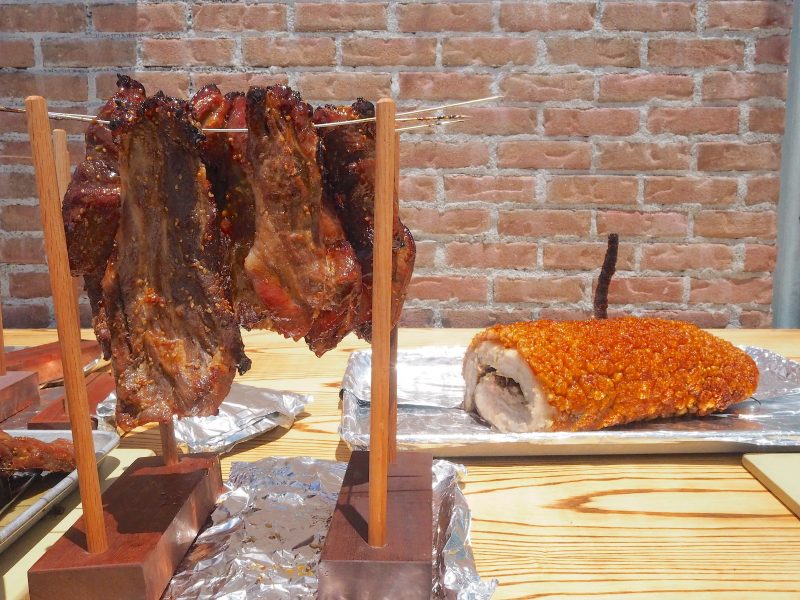 Blood Orange and Chinese Five Spice Mocktail
Watermelon Basil Mocktail
Pork Cheek Tamale, Mole, Corn Relish
Whole Roasted Pork Proceta With Tomato Watermelon Salad
Chef James Petrakis, owner of Polite Pig, The Ravenous Pig and Cask & Larder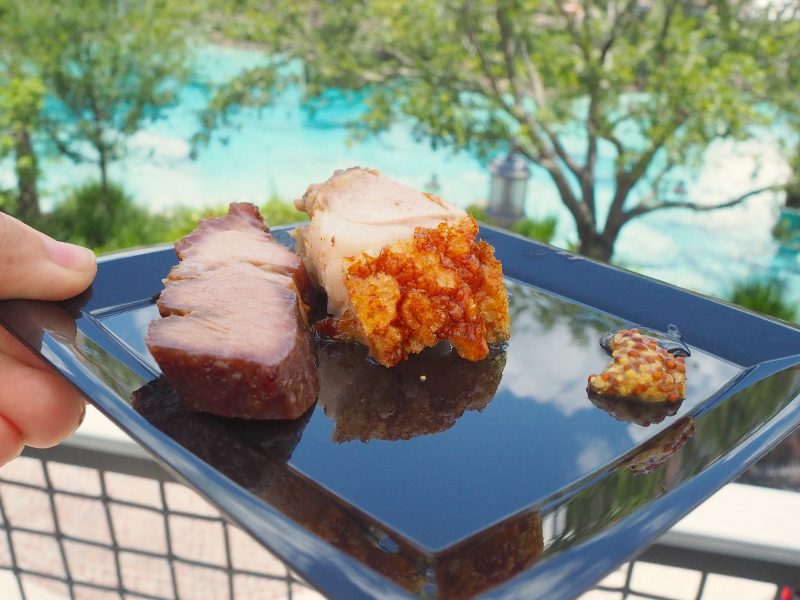 For more information, please visit patinagroup.com/morimoto-asia
Morimoto Asia
1600 East Buena Vista Drive, Lake Buena Vista, FL 32830
(407) 939-6686
disneyworld.disney.go.com/dining/disney-springs/morimoto-asia/
The Polite Pig
1536 Buena Vista Dr, Orlando, FL 32830
(407) 938-7444
politepig.com