A significant number of travelers desire a unique and delicious culinary experience while on vacation. Because of this, we are incredibly excited to announce Reunion Resort's "Taste Of Eleven" menu where guests can experience a taste of Eleven from Monday through Thursday, from 5:30pm – 7pm.  Choose an appetizer, entree and dessert for only $29 per person (plus tax and gratuity).  This special menu is the perfect way to explore the restaurant's food and breathtaking views at an amazing value.
Eleven is located on the 11th floor of Reunion Resort.  Views of the Magic Kingdom and Epcot fireworks are available nightly from the restaurant.
My mom & I in the resort lobby.
The clean and spacious bar.
Breathtaking landscape views from the restaurant's dining area.
Glass doors provide access to the resort's rooftop pool.
Complimentary Bread & Butter
Crispy Calamari – Chorizo, Pickled Chiles, Broiled Lime
Sherried Onion Soup – Gruyere, Sourdough Crostini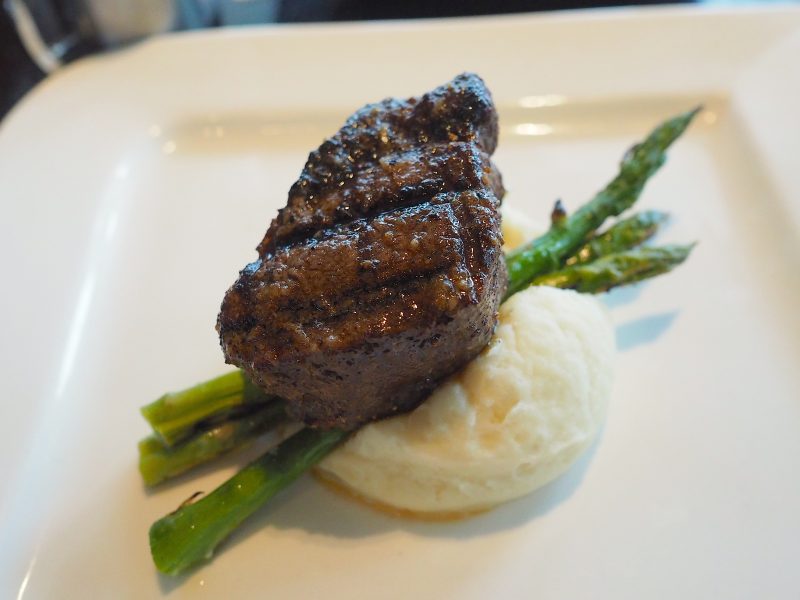 Baseball Sirloin – Mashed Potatoes, Asparagus

Cedar Planked Salmon
Vanilla Bean Crème Brûlée – Fresh Seasonal Fruit Compote
Raspberry Cheesecake – Garden Berry Coulis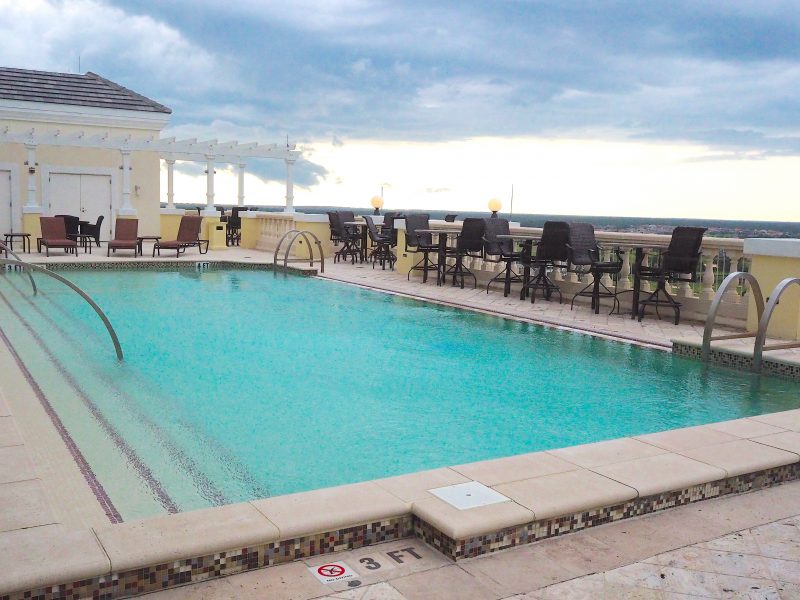 Eleven is a very nice restaurant with good food and a beautiful rooftop view.  The manager Kyle and our lovely server Raquel treated us like rock stars.  Be sure to check their "Taste of Eleven" menu from Monday through Thursday, from 5:30pm – 7pm!
(Source credit: Eleven)
Eleven
7593 Gathering Dr, Kissimmee, FL 34747
(407) 396-5290
reunionresort.com/dine/eleven