We were invited to a media event at Nature's Table – FIS (the tall building across the street from the RDV Sportsplex) to sample their delicious top-selling smoothies & açaí bowls.  As a fitness enthusiast who is currently enrolled in yoga teacher training, smoothies & açaí bowls have become my go-to fuel for something quick, healthy and easy in between yoga classes and lectures.  I highly recommend Nature's Table anyone looking to go a healthier route for breakfast or lunch.  Nature's Table has multiple locations throughout Central Florida so you are likely to be within a few miles away from one.
The Kale & Spinach Smoothie consists of fat free yogurt, 100% fruit juice, kale, spinach, mango and pineapple.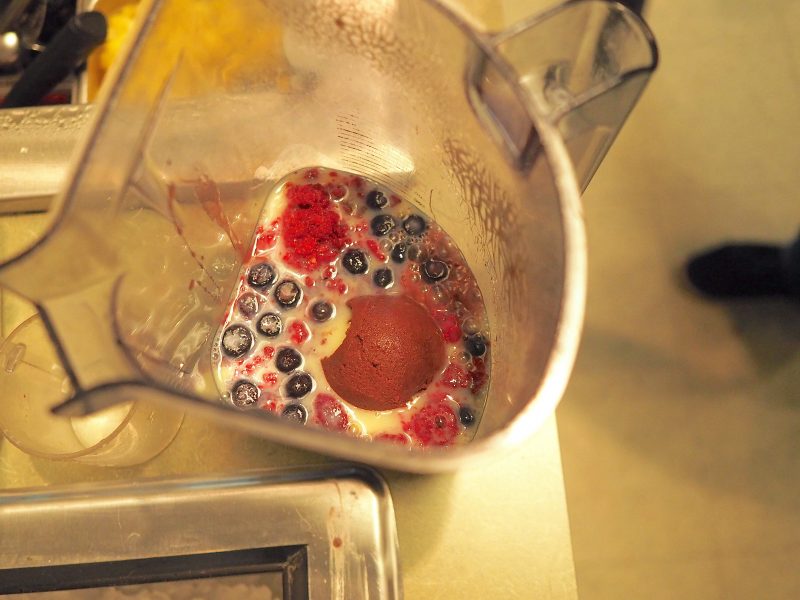 My favorite was the Rain Forest Rhumba Smoothie which consists of fat free yogurt, açaí, raspberries, blueberries.
Nature's Table uses fresh, locally-sourced ingredients. Lots of their fresh fruits come from Plant City, FL.  They do not use any powders.
Mango Mama Smoothie – No sugar added 100% fruit juice, mango, pineapple (low calorie smoothie)
Benefits of a Samabazon Açaí Bowl:
Fiber – helps keep you full, your belly healthy & may aid in maintaining blood sugar.

 

Protein – strength & sustained nutrition.

 

Omegas 3,6,9 – good fats for your brain & body.

 

Powerful antioxidants – immunity, heart health, & free radical fighters.
(Source: Samabazon)
Give your day a healthy boost by eating smart at Nature's Table!
Nature's Table – Maitland
2001 Summit Park Dr., Orlando, FL 32810
http://naturestable.com
(321) 972-1822