A few months ago, I had the honor of serving as a guest judge for Orlando Magazine's Orlando Burger Battle. The competition took place at the newly opened Ace Cafe in downtown Orlando, known for their rock and roll and biker theme, renovated in the 91-year-old Harry P. Leu building at 100 W. Livingston Street, just across from the Lynx bus station.
The space is massive with a 14,000-square-foot restaurant space featuring bars, lounges and a stage. There are plans for a retail space, motorcycle dealer, and outdoor and indoor event space as well. Almost every day of the week there is a special event with meet ups for biker enthusiasts, car enthusiasts, and more (check their calendar online at acecafeusa.com)
If you didn't know, Ace Cafe is actually a famous London diner founded in 1938, developing a reputation as a meeting and eating place for those passionate about cars, bikes and rock 'n roll culture. The original location on London's North Circular Road began as a transport cafe for truckers, then evolved into a popular destination for rock 'n roll-loving teens riding motorbikes during the '50s and '60s.
We were recently invited to check out the new things going on at Ace Cafe as they just hit their one year anniversary. The food is your standard American diner fare from burgers to sandwiches, but also a few nods to their British heritage like a very good rendition of the fish and chips.

Buffalo Empanadas – Three Empanadas filled with Pulled Chicken, House-Made Ace Hot Sauce & Cheese. Served with Celery and Blue Cheese Dressing

Bonneville Bacon Cheeseburger – this is a half pound Angus beef burger topped with Hickory Smoked Bacon, Cheddar Cheese, Lettuce, Tomatoes & Onions & served on a toasted, buttered Brioche Bun with Fries & a Pickle Spear. It was one of the top ranking burgers from our burger battle as well, if my memory serves me correctly.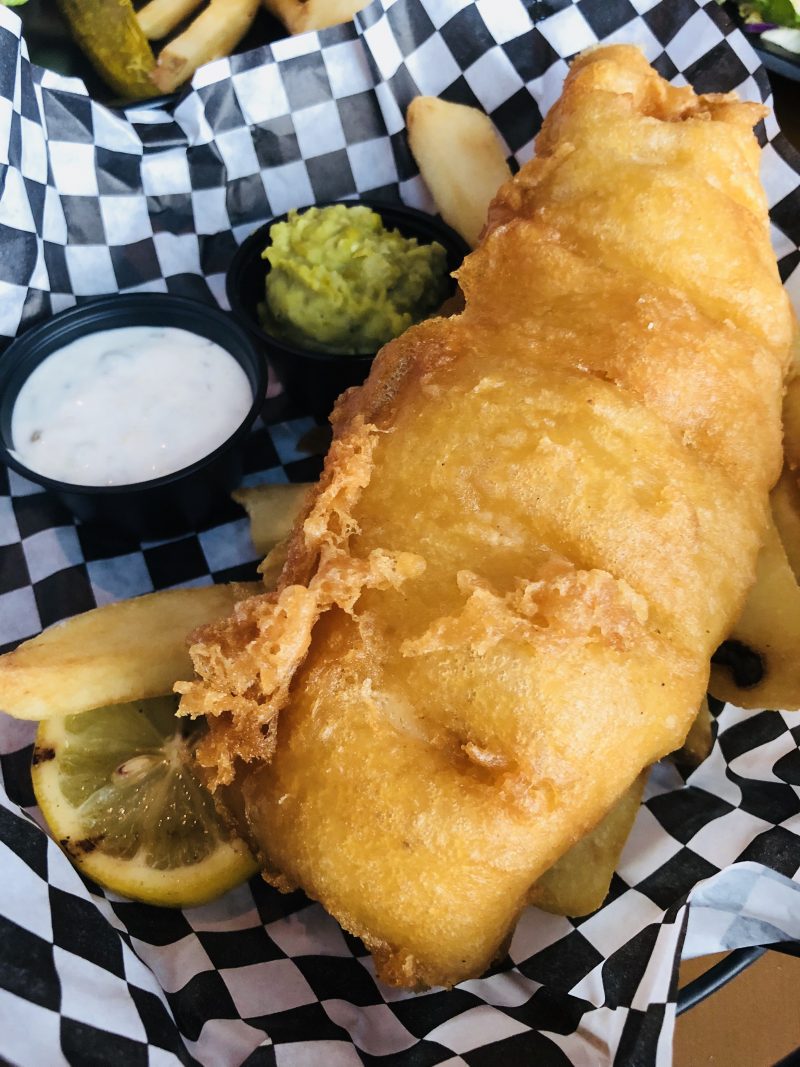 George´s Fish & Chips
North Atlantic Haddock dipped in House-Made Yuengling beer batter, fried to a golden brown. Served with Chips (Steak Fries) & Mushy Peas. Just like they serve in London!

Ace Cafe Super Food Salad
Healthy & refreshing Power Greens, Micro Sprouts, Feta Cheese, Tomatoes, Cucumbers, Guacamole & Candied Pecans tossed with Citrus Vinaigrette

For more information, visit www.acecafeusa.com, call 407-996-6686, and connect on Facebook, Twitter @AceCafeOrlando and Instagram @acecafeorlando_official.