Urbain 40 American Brasserie and Lounge, the 1940s big band era inspired restaurant on Sand Lake Road in Orlando, recently updated their menu for the summer. Helmed by Chef Tim Keating, with an extremely capable line-up of sous chefs and pastry chefs, has unveiled their latest offerings based on the best of the season.
Take a look below at what is new as well as some classics to try on your next visit to Urbain 40.
The highlighted items are the new seasonal ingredients and dishes
The Classic Mussels in Lemon Butter
Chef's Seasonal Salad with strawberries, red onions, radishes, aged feta cheese, greek olives
Wild Red Argentinian Shrimp Cocktail with Tito's Spiked Roasted Tomato Cocktail Sauce
Campagna Flatbread pizza with stracciatella, fennel sausage, roasted peppers, arugula, parmigiano reggiano
The Blended Burger – Umami Burger – and the Grilled Gulf Coast Grouper Filet
Truffle pommes frites (truffle fries) so good!
Grilled Gulf Coast Grouper Filet with Fingerling Potato – spring onion – tiny pepper and summer crop squash hash
Orecchiette alla Campana – Italian Fennel Sausage, Eggplant, Rhapini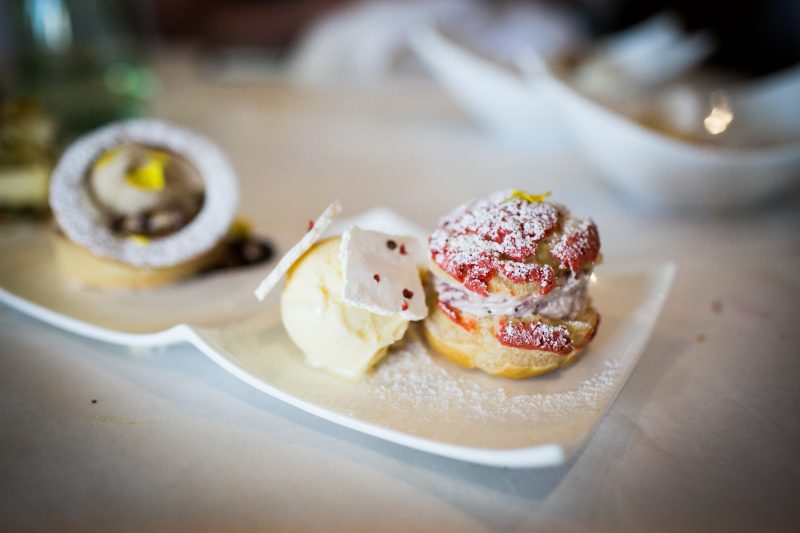 Desserts!!!
Urbain 40 American Brasserie and Lounge
8000 Via Dellagio Way, Orlando, FL 32819
urbain40.com