It's been a busy month here in Orlando for our foodie scene. Here are some of the latest goings-ons just in time for the 4th!
If you have any foodie news tips, send them over with any pics to tastychomps at gmail.com – thanks!
The Ravenous Pig will be hosting a July 4th Backyard Party from 11:30 a.m. to 5 p.m. only. (They will be closed for dinner service; The bar will be open until 6 p.m.).
The Glass Knife is celebrating the holiday through Wednesday, July 4th selling its special edition red, white and blue doughnut. This is a great item to pre-order and pick up for a holiday party.
Orlando Premium Outlets – Vineland & International – will celebrate Independence Day with extended hours and extra shopper savings. Select stores will have special promotions throughout the weekend, offering additional holiday discounts on top of already everyday low prices. Florida residents can also take advantage of complimentary same day valet from 10 – 11 AM daily at both centers.
Orlando Vineland Premium Outlets will offer:
July 4 Super Sale: July 4 – 8
Extended Hours: June 29 – July 8 from 9 AM until 11 PM
Food Truck Festival: June 29 – July 8 located near Reebok and the playground (full schedule below):
Friday (6/29) to Tuesday (7/3) 11 AM-6 PM
Food Trucks include: Vinny & Kory, Bahama Buck's Original Shaved Ice, Manna International Street Food, PokeKai, and The Big Cheese
Saturday (7/7) to Sunday (7/8) 11 AM-6 PM
Food Trucks include: Vinny & Kory, Bahama Buck's Original Shaved Ice, Jamaican Jerk Hut
Orlando International Premium Outlets will offer:
July 4 Super Sale: July 6 – 8
Extended Hours: July 6 – 8 from 9 AM until 11 PM
COST: No fee to attend; open to the public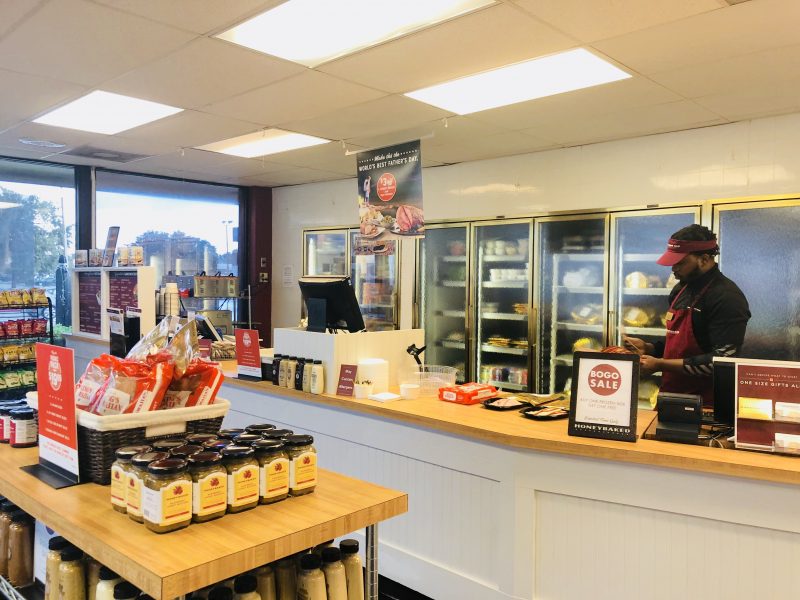 The Honey Baked Ham Company® Celebrates Summer with Limited Time $19.99 Picnic Pack Offer
Launching on June 4, the Picnic Pack offers an assortment of Honey Baked essentials, which including a half-pound of Honey Baked Ham® slices and a half-pound of Honey Baked Turkey Breast slices, one pound of a Deli Side or Ham Salad and a bag of Kings Hawaiian Rolls to create the perfect, easy-to-serve sliders.
For only $19.99, customers can purchase this convenient pack to bring along to any pool party, road trip, or family picnic event.
Honey Baked Ham's® Picnic Pack will be made available from June 4 through August 26 at all store locations nationwide.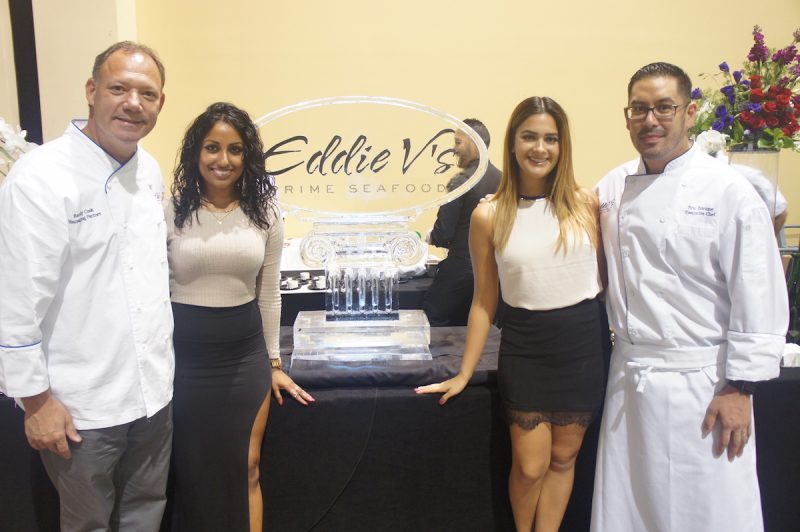 Through July 29th, Eddie V's will host Sparkling Sounds, an unparalleled combination of seasonal taste preferences and themed live music in the sophisticated vibe of the V Lounge, featuring champagne and champagne duet pairings starting at $14, plus $8 seasonal oyster duets. These special menu features are offered for a limited time only during the summer
Guests are invited to raise a toast with Sparkling Duets such as Schramsberg Blanc de Blancs, CA & Roederer Brut, Perrier Jouet, Grand Brut & Delamotte, Brut, Le Mesnil sur Oger and A French Master & A Madame. Complementing the champagne pairings is a special menu of culinary-forward, seasonal oyster trios including Batter-Fried Oysters, Carpetbagger and Eddie's Rockefeller. In the V Lounge, guests can sip creative Sparkling Cocktails such as the Melon Sparkler or Citrus Pearle, all finished tableside in a generously portioned champagne coupe glass.
Live trio performances will pay tribute to the music of various eras of jazz, such as Soulful Fusion, Future Classics and Martini Swing.
 Tacos and Tequila 2018
When: Saturday, July 14 at 12 PM – 3 PM
Where: Cheyenne Saloon & Opera House 120 Church St. W, Orlando, FL 32801
Venue Phone Number: (321) 202-5855
Prices: $20-45
Website: tacosandtequilaorlando.com
Facebook Link: https://www.facebook.com/events/241160629776519/?active_tab=discussion
Website for Ticket Sales: orlandoweeklytickets.com
About: Tacos & Tequila celebrating the city's latest, tastiest, creative culinary creation: TACOS. Sample & vote on your favorite among competing food trucks, taco shops & restaurants! There will also be tequila samplings, beer & live entertainment, ALL INCLUDED in your ticket price, happening Saturday, July 14 at Cheyenne Saloon & Church Street.
Sonny's 50th Golden Anniversary
To celebrate their Golden Year (50th anniversary), they dressed up their beloved ribs   with 24K gold flakes, truffle butter, exotic salts, along with and a heavy hand of home-grown ingredients local to Sonny's footprint such as bee pollen from Gainesville, truffle butter from Market 2 Table in Winter Garden, and Bulls Bay Saltworks sea salt from South Carolina;
• These one-of-a-kind 24K Gold Ribs valued at $1,968 aren't for sale — but are using them to create awareness through social media, so that they can donate 100,000 meals to hungry children this summer with Feeding Children Everywhere (FCE), the food nonprofit based in Longwood, Florida;
• Starting today through July 31, fans can visit SonnysGoodAsGold.com for a chance to win an all-expenses-paid staycation here in Orlando where they will enjoy an exclusive rib dinner, hotel accommodations, attraction tickets, one-on-one pitmaster class, gift cards, and more!
– Your Retweet or Favorite of this Tweet can help donate up to 30 meals to Feeding Children Everywhere for children this summer
– Sonny's Good as Gold contest goes until July 31 (there's so much time to share!)