On August 16, 2018, Universal's Aventura Hotel became Universal Orlando's sixth hotel. The "prime value" hotel features 600 rooms, including 13 kids' suites, and 17 floors, bringing the total number of hotel rooms at Universal Orlando to 6,200.
Special Grand Opening Rates
Rates start as low as $97 per night for a seven-night stay and $116 per night for a four-night stay in a standard room. When booking, guests will receive a free $50 hotel dining credit (per room) with a four-night stay or a free $100 hotel dining credit (per room) with a seven-night stay or longer. This special introductory offer is valid for reservations booked by September 30, 2017 for stays from August 1 to December 20, 2018.
Guests who stay at Universal's Aventura Hotel will receive exclusive benefits including Early Park Admission to Universal's theme parks, complimentary resort-wide transportation and charging privileges with a room key and more.
Universal's Aventura Hotel will offer tech-savvy accommodations, including in-room tablets that allow guests to order pizza to their rooms in addition to controlling many of the rooms' features like the TV and room temperature controls. The hotel will also include a virtual reality game room.
Bar 17 Bistro – Universal's Aventura Hotel will feature Universal Orlando's first-ever rooftop bar & grill, Bar 17 Bistro. Guests will be able to enjoy cocktails and small plates inspired by global cuisine, while taking in stunning views of all three Universal Orlando theme parks and the Orlando skyline.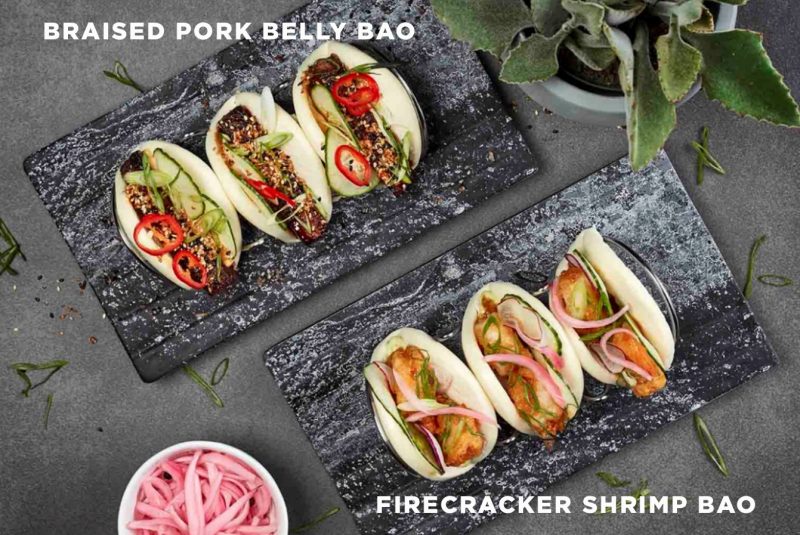 Bao Buns – an entire section of their menu that features bao buns, with fillings that range from braised pork belly to lamb satay to tempura baby vegetable.
Firebird cocktail – made with tequila, jalapeno, strawberry and cilantro – a refreshing cocktail with just the right amount of kick.
Summer Beet & Glazed Fig Salad
Pineapple Turmeric Lemonade mocktail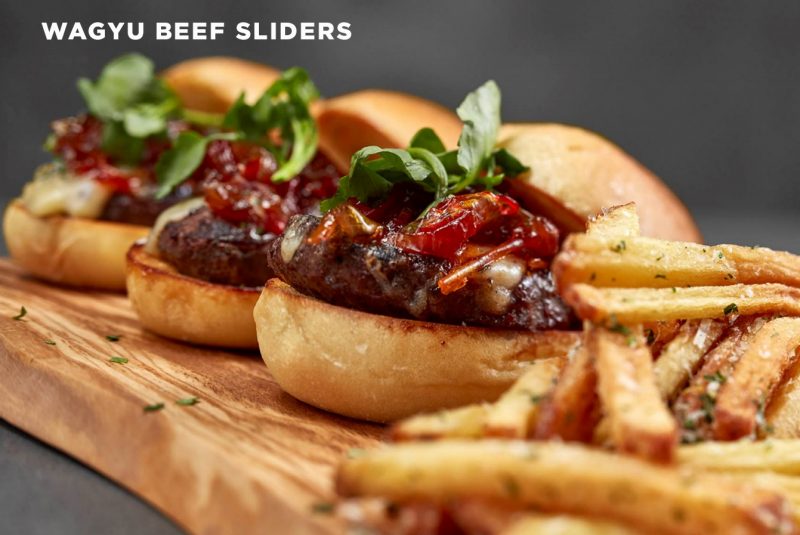 Wagyu beef sliders
Urban Pantry – Universal's Aventura Hotel will introduce something new and different to Orlando's theme park food scene. Urban Pantry will be Aventura Hotel's modern food hall. Here guests will enjoy diverse flavors, fresh ingredients and globally inspired dishes. Inspired by world-famous food halls and markets found in major cities like San Francisco and London, Urban Pantry fits perfectly into the contemporary and stylish vibe at Aventura Hotel.
Urban Pantry – Roast Station 2
The Roast Station will feature entrees like cuts of lamb and prime rib, plus chicken, salmon and paella. You can pair these dishes with sides like quinoa, couscous, roasted marble potatoes, spinach and seasonal veggies.
Urban Pantry – Pizza Station
At the Pizza Station you can watch chefs create mouthwatering pizzas topped with gourmet ingredients like prosciutto and smoked salmon. These are baked in high-temperature stone ovens with seating designed to let you watch your pie in the making. For dessert, indulge in a gelato sandwich, a pressed sweet bread bun filled with hazelnut chocolate and gelato.
Wok Station from Urban Pantry at Universal's Aventura Hotel
The Wok Station lets you customize a hearty, healthy bowl of fresh ingredients. Choose stir fry or ramen-style, then pick your protein like steak, chicken, shrimp or tofu and top it off with your choice of vegetables. This station will also offer a selection of sushi and appetizers like tuna poke, crab spring rolls and dumplings.
Urban Pantry – Burger
The Burger Station serves delicious handhelds with your choice of grass-fed beef, Black Angus beef, turkey burger or vegetarian burger garnished with an assortment of cheeses and toppings like aged Gouda, bacon and fig jam, and roasted mushrooms. If you're craving seafood, dive into the Florida Grouper sandwich. Don't forget to add a pickle, French fries and savory dipping sauces.
Here are some more photos inside the new Aventura Hotel: