JINYA Ramen Bar officially opens today!  Experience Japanese offerings and ramen at the Thornton Park District like it was meant to be – with thick, rich broth in perfect balance with handmade noodles.  We got a sneak peek of JINYA Ramen Bar yesterday during their media event and we are very happy with this new addition in the downtown Orlando area.
Crispy Chicken – juicy fried chicken thigh with an original garlic pepper served with mixed baby greens and JINYA's original ponzu sauce.  It was delicious!
Spicy Tuna Taco – spicy tuna in a crispy wonton taco shell.  This was so good!!  You gotta try this one!
JINYA Quinoa Salad – baby greens, green kale, broccoli and white quinoa, kidney beans, garbanzo beans tossed with goma seasame dressing, corn and cherry tomatoes
JINYA Bun – steamed bun stuffed with slow braised pork chashu, cucumber, and baby mixed greens served with JINYA's original bun sauce and kewpie mayonnaise.  One of the better buns in Orlando!  The flavors were on point!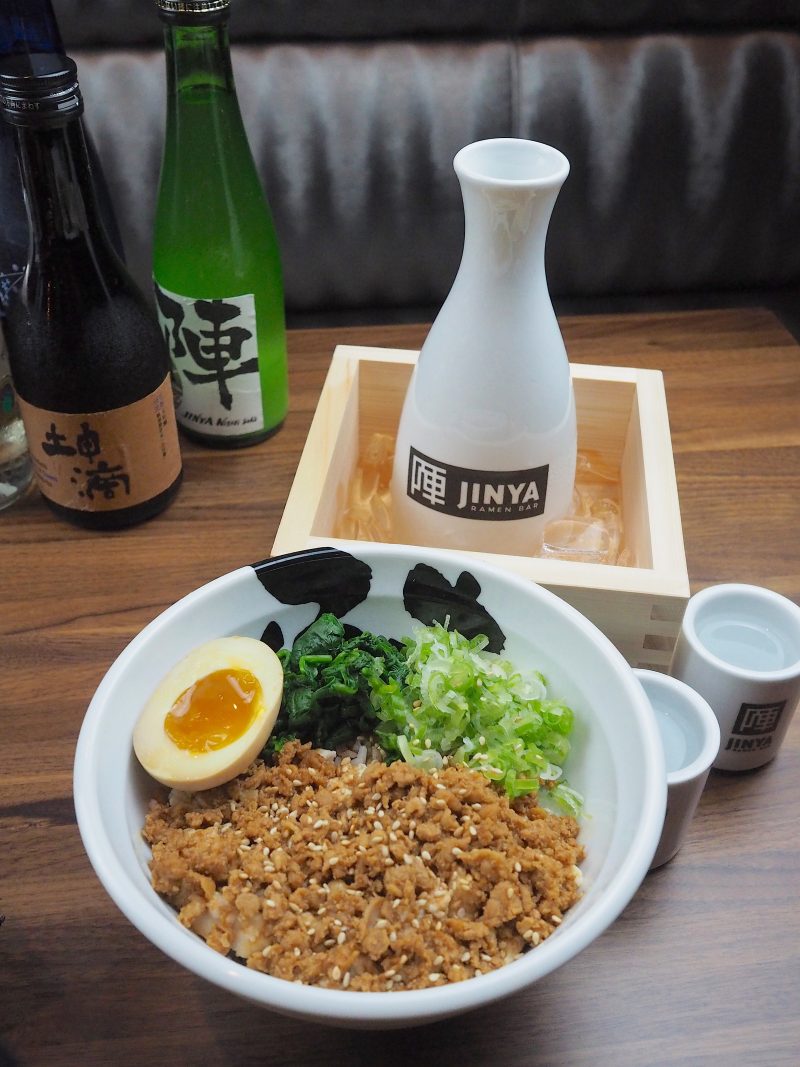 Chicken Chashu Bowl – slow-braised chicken breast "chashu", ground chicken sober, spinach, green onion, rice, seasoned egg, sesame seeds
Sake
Spicy Chicken Ramen – chicken broth, chicken chashu, spinach, spicy bean sprouts, green onion, served with thin noodles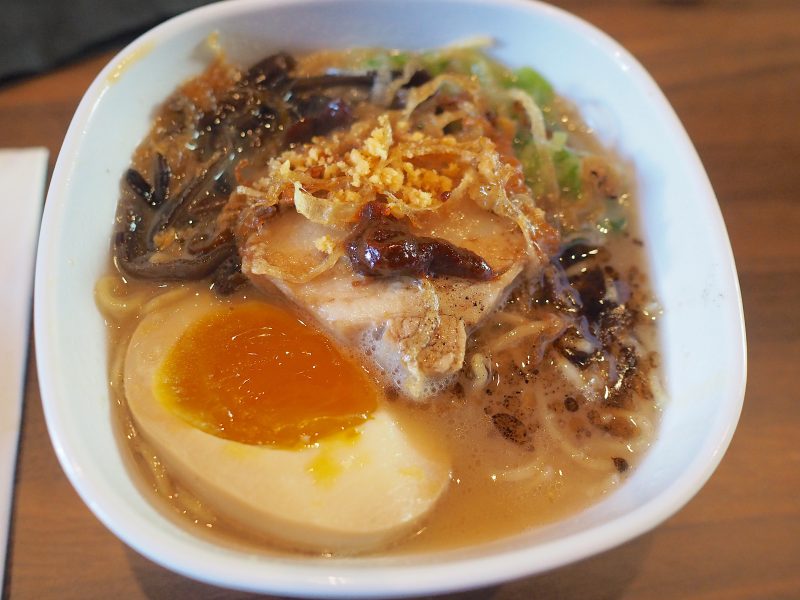 A sample of the JINYA Tonkotsu Black
JINYA Tonkotsu Black – pork broth, pork chashu, kikuragem green onion, nori dried seaweed, seasoned egg, garlic chips, garlic oil, fried onion, spicy sauce served with thin noodles.  This one was my favorite!
Panna Cotta – homemade panda cotta with caramel cream sauce, graham cracker, vanilla ice cream
Behind the scenes shot from yesterday's media event!

A special appearance by the chef from Japan.  Thank you Chef and JINYA Ramen Bar owner Trang Liao for having us!  Be sure to check out JINYA Ramen Bar – Thornton Park soon for some delicious food!
JINYA Ramen Bar
8 N Summerlin Ave Orlando, Florida
(407) 704-1825
http://jinya-ramenbar.com