Plant Street Food Tour Owners & Experience Guides, Matt Kent & Alyssa Hostetler are all smiles at The Whole Enchilada's one-of-a-kind rooftop bar.
Launched in August, Plant Street Food Tour is a new walking food tour owned by Matt Kent & Alyssa Hostetler, a Winter Garden couple who are passionate about showing off the culinary scene on Plant Street in Historic Winter Garden.  They have hired their friends as Experience Guides, all of whom are foodies and entertainment professionals from the theme park and theater market in Orlando!  The food tour lasts from 90 mins to 2 hours and consists of taking a brisk walk down historic Plant Street with many tasty stops along the way, sampling delicious food and drinks from a variety of restaurants while learning some surprising history about downtown Winter Garden and their many small businesses.
Plant Street Food Tour offers 5 different food tours: Mornin' Sunshine Brunch Tour, The Flavorhood Tour (the tour that I got to experience), Booze & Brews, A Sweet Treat, Date Night, or you can customize your food tour to your specific tastes and group size, making it perfect for any special occasion.
Prices start at $30 per person, but you can save $5 on any tour by using promo code CHOMP5 at checkout on plantstreetfoodtours.com
We began our tour by meeting at the Citrus Fountain on the intersection of South Boyd St and Plant Street.  Fun fact:  The spot where the Citrus Fountain is located was once a railroad track used to ship oranges.
First stop: Chef's Table at the historic Edgewater Hotel
Duck fat fries with aioli from Chef's Table was the first dish on our food tour.  I could not stop eating them, they were seriously addicting!  I wanted to eat all of it in one sitting but Matt let know me to save room for the other culinary delights that were remaining on our food tour so I took a few bites and packed the rest of the fries in a to-go box.  I am glad that Matt warned me because I was full by the end of our 2 hour food tour.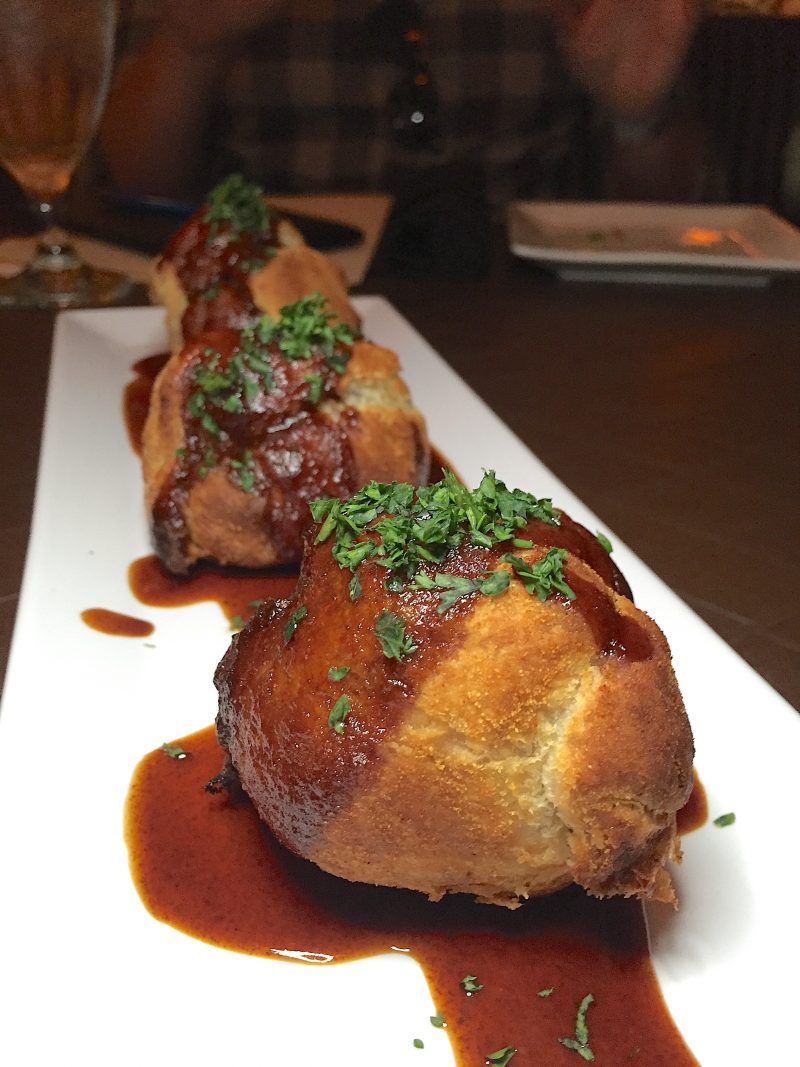 Everything is made from scratch at Chef's Table.  Pictured: Mini beef wellington.
After dinner, we got to meet the manager at Chef's Table, Matt Womick.
The cuban sandwich from Savoree were sooo good!  It was the best cuban sandwich that I've ever had!
The pastry selection at Axum Coffee.
Snickers iced coffee from Axum Coffee, it was good.  This coffee shop gives away all of their profits to a variety of charities.
Hasselhoff tacos and skrimp tacos (yum!) from The Whole Enchilada.  I loved the ambiance of their rooftop bar, I would have not known about this rooftop bar had it not been for the food tour.  I am so grateful and I am excited to share this restaurant with my friends.
Pastries at Rosallie Le French Cafe
Pistachio gelato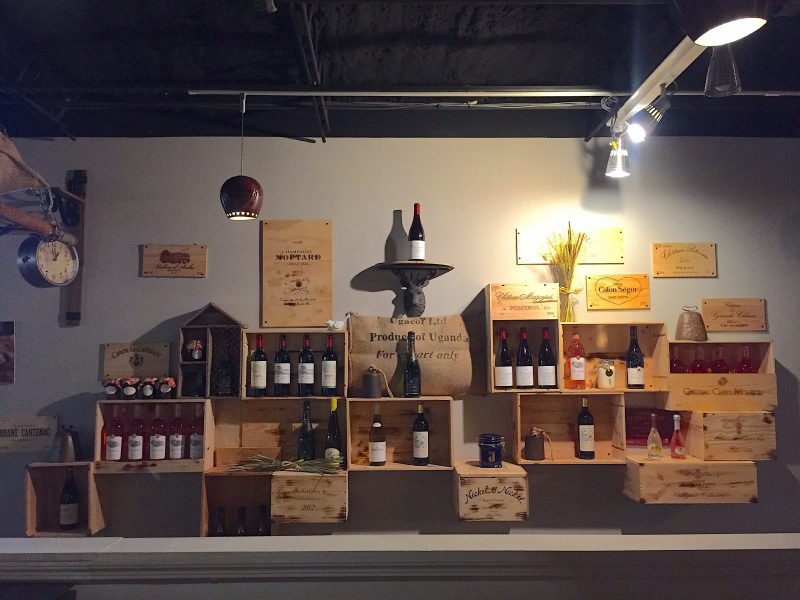 Plant Street Food Tour makes exploring Winter Garden's historic downtown area cool, fun, and tasty!  For more information, visit plantstreetfoodtours.com