In honor of National Guacamole Day coming up this Sunday, September 16, I wanted to celebrate this very important food holiday by sharing with you all a DELICIOUS guacamole recipe from Cocina 214, an award-winning Mexican and Tex-Mex restaurant located in Winter Park and now Daytona Beach.
The name Cocina 214 is a combo of the Spanish word for kitchen, "cocina" and the Dallas area code, "214".  The idea for opening the restaurant developed when two of the owners from Texas missed the Tex-Mex & Mexican food that they had grown up with.  They wanted the same authentic, freshly made quality food in Winter Park so they partnered together to create bold flavors dishes – all served in a vibrant, elegant setting.
Keep scrolling to see how Carmen from Cocina 214 – Winter Park prepares their famous guacamole using simple and fresh ingredients.  Detailed recipe to follow.
Pick 6 ripe avocados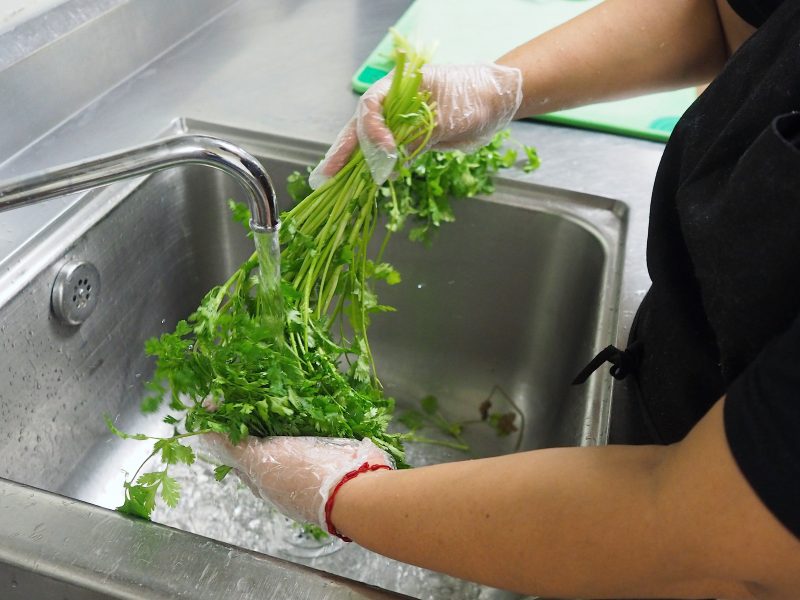 Wash and dry cilantro 
Cut avocado in half and remove the pit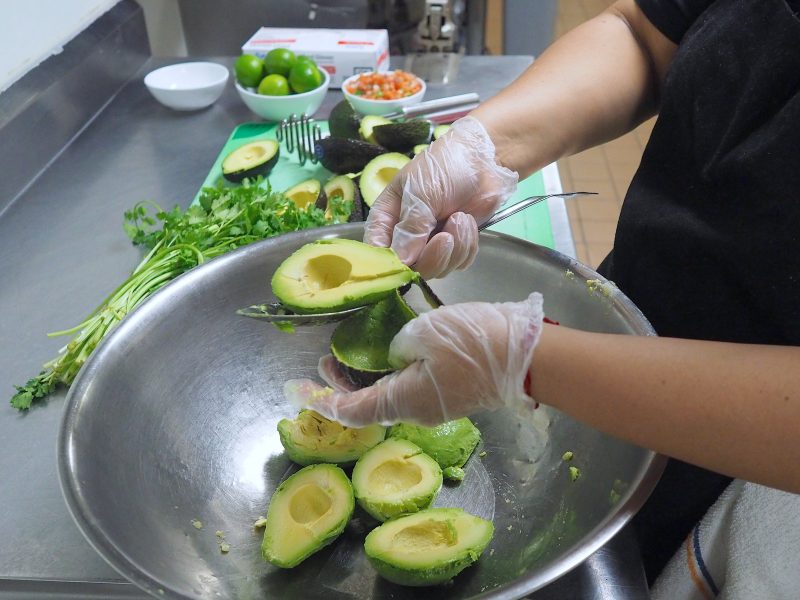 Separate the avocado from the skin using a spoon
Squeeze one fresh lime over the avocados
Add diced tomatos/red onions/jalapeños mixture
Chop then add cilantro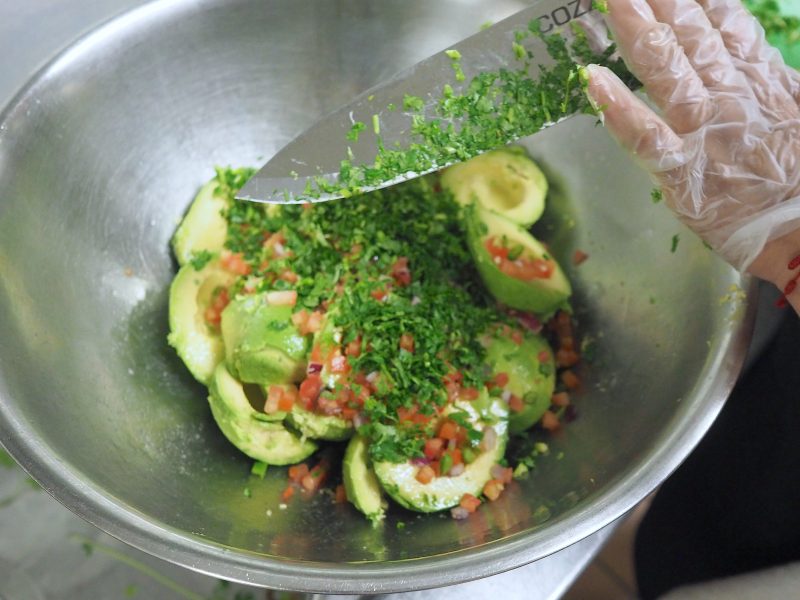 Add black pepper to taste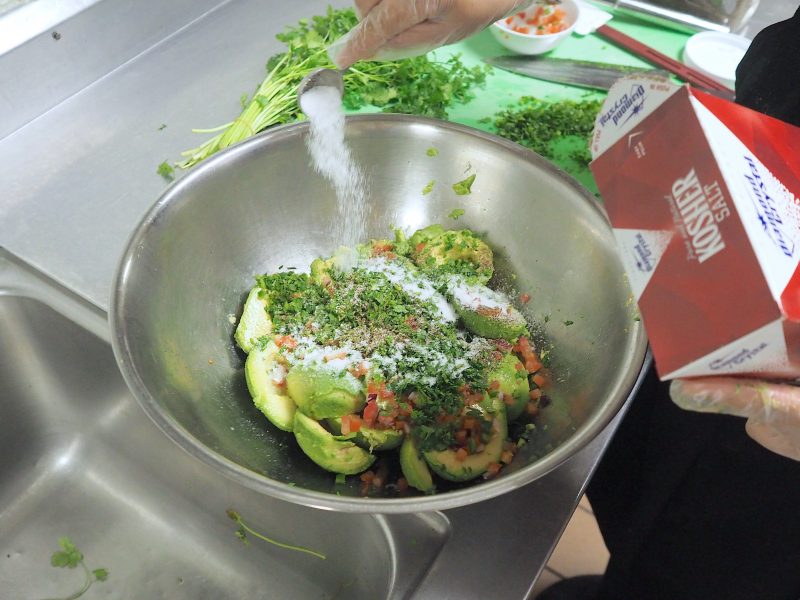 Add kosher salt to taste
Mash firmly
Fold then serve in a smaller bowl
Cocina 214's Guacamole
(Serves 8 people)
Amazing, creamy, fresh guacamole, made with simple ingredients.  Gluten-free, vegan, vegetarian, nut-free recipe.
Ingredients
6 avocados, halved, seeded and peeled
1 lime juice
1/4 medium red onion, diced
1 jalapeño, seeded and diced
2 tablespoons chopped cilantro
1 roma tomato, seeded and diced
1 teaspoon Kosher salt
1 teaspoon black pepper
Instructions
1.  Scoop the avocados in a large stainless steel mixing bowl.
2.  Add the squeezed lime juice and coat the avocados.
3.  Fold in the remaining ingredients and mash them all together.
4.  Garnish with fresh tortilla chips or skip all the hassle and head over to the closest Cocina 214 nearest you and order some delicious Cocina 214 guac! 🙂
Stop by Cocina 214's happy hour from 4:00-6:30pm, Monday through Friday for guac, queso blanco, fire-roasted salsa and housemade tortilla chips all for only $5!
Cocina 214 – Winter Park
151 E Welbourne Ave, Winter Park, FL 32789
(407) 790-7997
Cocina 214 – Daytona Beach
451 S Atlantic Ave, Daytona Beach, FL 32118
(386) 456-3168
(Source: Cocina 214)