"Celebrate Labor Day by getting all dolled up in your flapper attire, jazzed up in your 1920's style suits and dance the night away. From the moment you step on the red carpet and enter the opulent party setting, be prepared to be entertained. From flairtenders serving swanky spirits, flying aerial champagne performers, flapper dancers, cigar rollers, live band, stilt walkers and more, you will be dazzled till the end."
A Gatsby Evening at the Edison located in Disney Spring was a homage to the classic, to the vintage, and to the debonair. The Edison with its steampunk setting that was a backdrop for a roaring party that celebrated all the great things of the 1920s from Flapper dancers to its classic cocktails.
The cocktails for A Gatsby Evening were unique and offered a taste of classic cocktails that even Jay Gatsby would serve them at his soirees.
Fried Calamari and Lighting Shrimp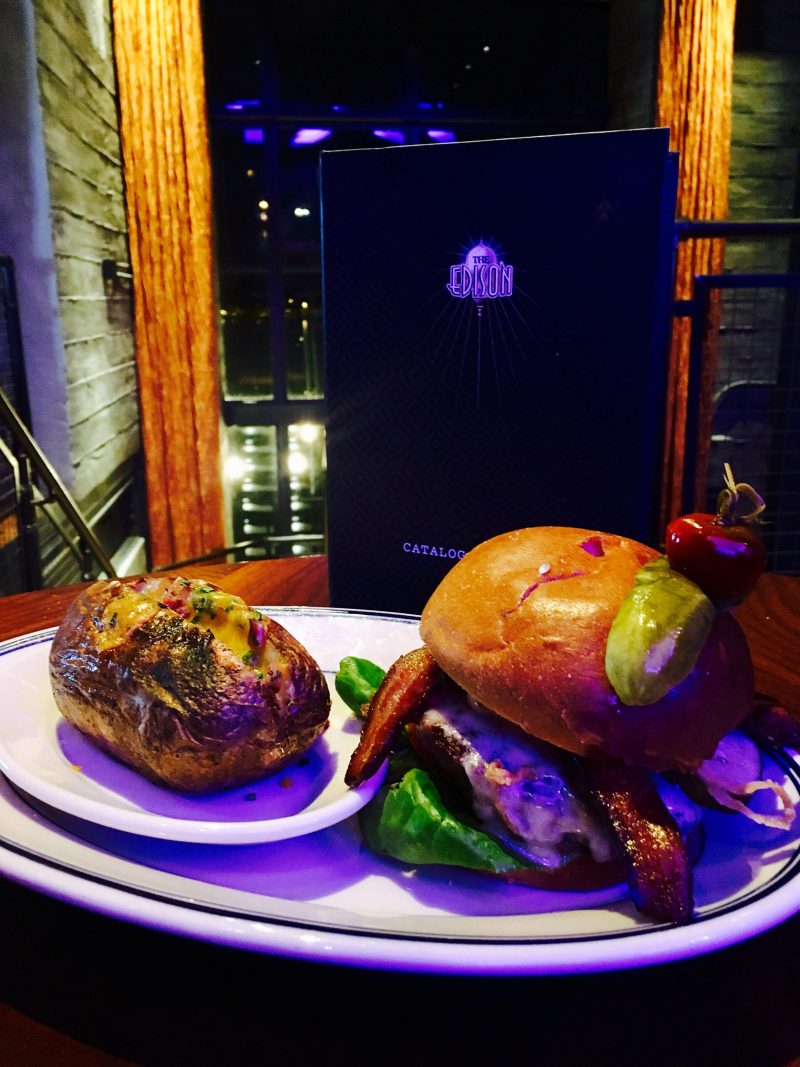 The Edison Burger
Black Cherry Cream Shake
If you are ever at Disney Springs do not pass up a chance to sample some great cocktails and tasty morsels.
The Edison at Disney Springs
1570 E. Buena Vista Dr, Lake Buena Vista, Florida 32830
Website: https://www.theedisonfla.com/
Facebook: https://www.facebook.com/theedisonfla/
Instagram: https://www.instagram.com/theedisonfla/
Twitter: https://twitter.com/TheEdisonFLA