First Watch's debut cookbook, "Yeah It's Fresh", is now available in participating restaurants.  Price: $23.95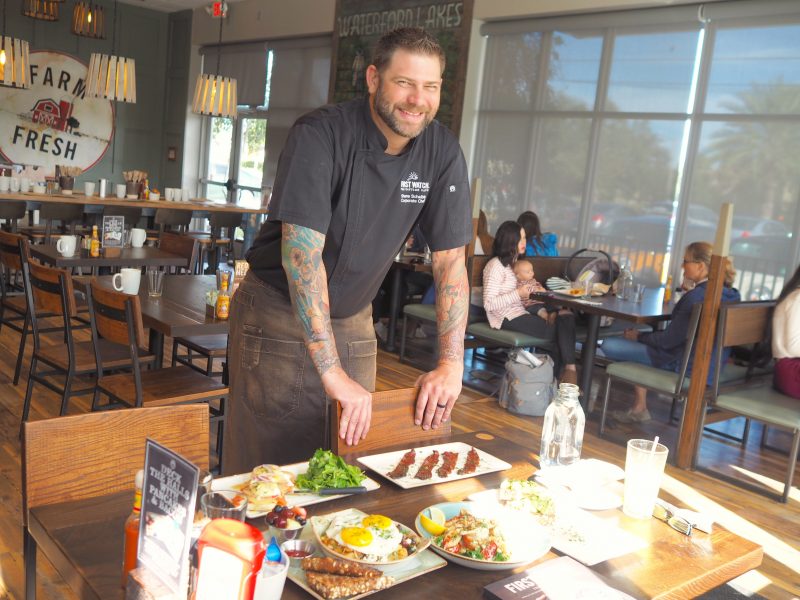 First Watch has spent close to four decades laying the groundwork for this cookbook that includes stories and recipes that span generations!  At First Watch, they begin each morning at the crack of dawn, slicing fresh fruits and vegetables, baking muffins and whipping up their French toast batter from scratch.  They are morning people.  And now, they've included some of their delicious recipes in this easy-to-follow cookbook with chapters including: First Watch Essentials, Eggs & Omelets, Toasts & Batters, Handhelds & Sandwiches, Bowls & Salads, Hashes & Skillets and Juices & Coffee.
"The cookbook guides our loyal customers through the First Watch way of using the freshest ingredients available, to create unique dishes – something that is practiced daily in our restaurants." said Chris Tomasso, First Watch CEO.
Chef Shane Schaibly, First Watch's corporate chef & vice president of culinary strategy (pictured above), has also included some helpful cooking tips in "Yeah, It's Fresh".
A digital sneak peek of "Yeah, It's Fresh" can be viewed here.
For more information, please visit: firstwatch.com/coobook
(Source: First Watch)