Cheddar's Scratch Kitchen is known for their made-from-scratch dishes including hand-breaded Chicken Tenders, Homemade Onion Rings, and House Smoked Baby Back Ribs that are smoked for a minimum of four hours.
In 2012, Zagat ranked Cheddar's the nation's No.1 full-service restaurant chain as well as Top Overall American Cuisine, the Top Rated Food and Top Rated Decor and Facilities.
In 2017, Darden Restaurants, parent company of Olive Garden, acquired Cheddar's Scratch Kitchen, adding to its portfolio which now also includes LongHorn Steakhouse, Yard House, The Capital Grille, Bahama Breeze, Seasons 52 and Eddie V's.
We were recently invited to Cheddar's Scratch Kitchen to try a few of their brand-new, scratch-made menu items.
One new item is the Crispy Chicken Tender Noodle Soup, made from their famous chicken tenders and crispy crumbles with freshly sautéed vegetables – this was such a favorite at our table we had to ask for more.
CRISPY CHICKEN TENDER NOODLE SOUP
Chunks of all-white chicken tenders and sautéed vegetables topped with fried crispy crumbles from our famous chicken tender batter.
Another new scratch item is a meatloaf so good, they call it "Better Than Mom's! Meatloaf"
This dish features two thick slices of tender meatloaf that are baked with a tomato and brown sugar sauce for extra flavor, then accompanied by a signature bourbon glaze, paired with creamy mash potatoes.
BETTER THAN MOM'S MEATLOAF
Two thick slices of tender meatloaf baked with a tomato glaze served over a bed of mashed potatoes
Of course – no visit to Cheddar's is quite complete with out an order, or two, of the signature honey butter croissants, fresh and hot out of the oven with a sweet honey butter glaze.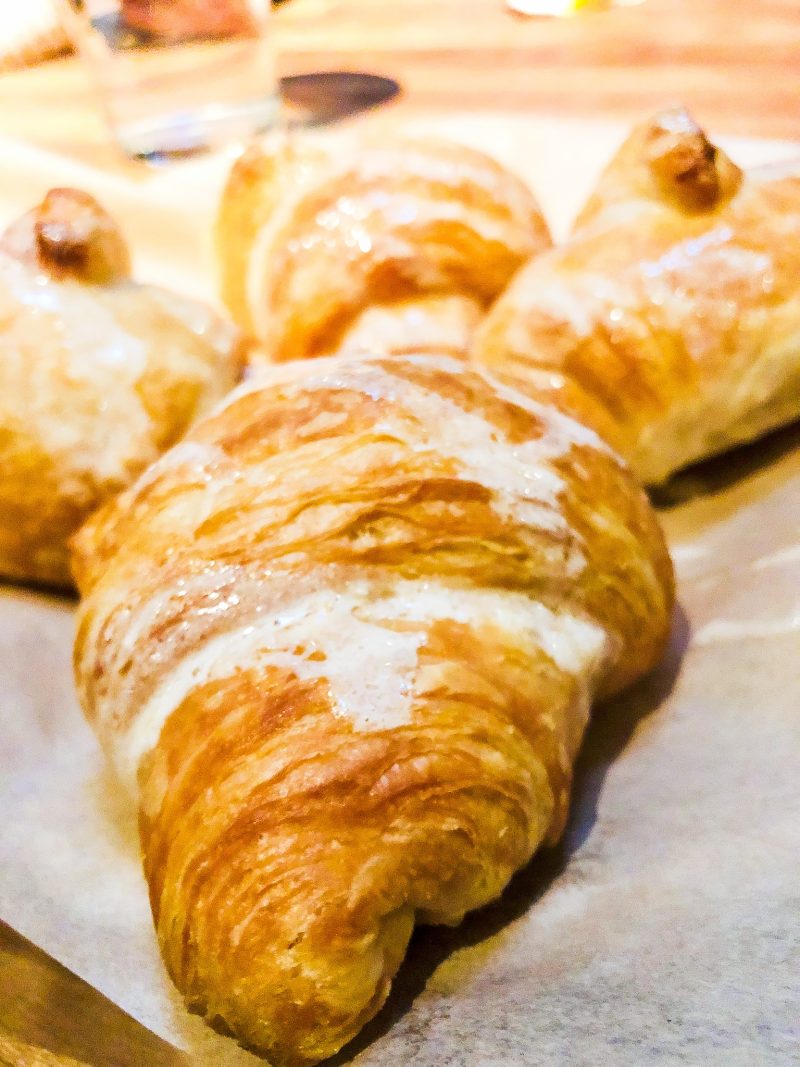 Coming Soon – Pi Day at Cheddar's – Pie One, Get One
On Pi Day, March 14, Cheddar's Scratch Kitchen is offering guests who celebrate the mathematical constant – a special "Pie One, Get One" deal of the restaurant's made-fresh-daily Homemade Chicken Pot Pie. Guests who order a Homemade Chicken Pot Pie in-restaurant or ToGo will get a second pie free-of-charge to take and bake at home, no coupon necessary. And not to worry – Cheddar's will provide the baking instructions.
The Homemade Chicken Pot Pie is one of the top-selling entrees at Cheddar's, assembled by hand by each restaurant's in-house culinary team. Each pot pie features half a pound of Cheddar's iconic chicken tenders, which are covered in a house-made cream sauce brimming with diced onions, peas and carrots. The mixture is poured into a handcrafted crust and baked until crispy and golden-brown.
The Homemade Chicken Pot Pie is always available on the menu and comes with a house salad and Honey Butter Croissant in-restaurant, starting at $8.49. To learn more about this offer, visit Cheddars.com/PieDay.