BaanChan Thai restaurant recently opened in East Orlando and we immediately became big fans of Owner-Chef Chaiwat "Tony" Sueasakul and his restaurant's take on traditional Thai cuisine.
Some of our favorite dishes liked the grilled chicken wings, Thai heaven beef (a type of Thai beef jerky), and Baan Chan's own jumbo shrimp ramen noodle with a sweet and sour tom yum style soup are dishes you hardly ever find in other Thai restaurants.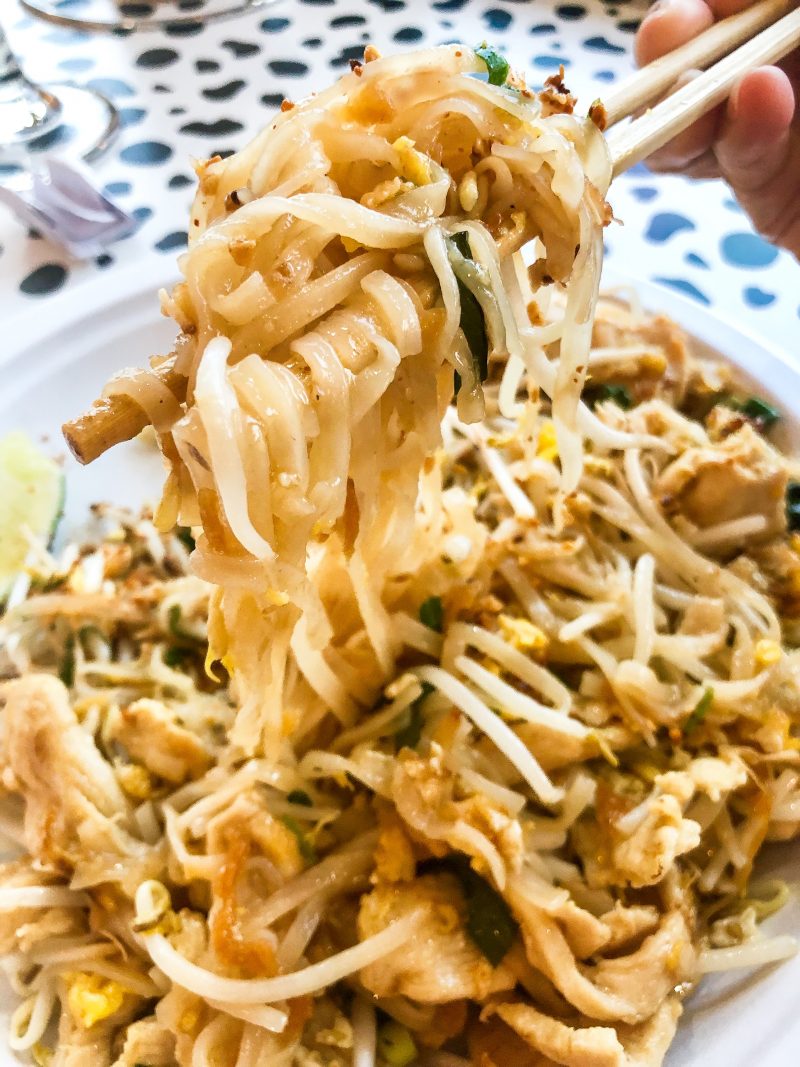 We spoke with Chef Tony about BaanChan and also to get to know a little more about his restaurant's inspiration.
Chef Tony has lived in Orlando for about 12 years and enjoys eating food all around the world such as Thai, Peru, Laos, Japan, Korea, Cuba, French, Vietnam, India, and Philippines. One day, he wanted to cook food the way he tasted it at home.
Chef Tony: "When I was a little boy I loved to cook, spending hours in the kitchen with my lovely mom, making a mess but learning delicious traditional Thai recipes, using authentic, seasonal, fresh ingredients and preparing everything from scratch. Today, I am still that same little boy playing in the kitchen; I like to experiment with different tastes and textures, taking from the Thai culinary culture to create my own personal recipes. "
"Thailand's food cuisine is divided into four regions (North, South, Middle, and Northeast) that is different in taste and texture. We learned to cook deeply in the five tastes: sour, sweet, salty, bitter, and spicy. Also, we studied Thai food recipe and international food to adapt our style."
Tasty Chomps: What are some of the greatest influences in your life in becoming a chef?
Chef Tony: There was a time when I was a dishwasher. I liked to observe all the dishes that customers eat. It's like a psychosis. And I would like to sneakily look at customers when lifting the bowl of noodles or eat it completely. It makes me feel good that customers like to eat. My favorite moment is when after customers finish eating, there will be a smile of happiness that I can almost touch – this feeling made me want to become a chef.
In the past, I was terrible at cooking. Most other people will practice doing it only 2-3 times and the dish is perfect. But I have to practice at least 10 to 100 times to be able to get the plate perfect. So, I learned about new trends in food and tried new foods. Indeed, I love cooking simply and passionately.
What are some of the most popular dishes right now at Baanchan?
Grilled Pork, Som tum salad (Green papaya, carrot, snake beans, tomato, garlic, chilli, roasted peanuts with lemon and tamarind dressing.), Pad Thai noodles
Tell us all about Baanchan? What was the inspiration behind it?
Baanchan means my house is for chilling, is friendly, and is simple and laid back. It's like staying at a home with parents that always cooks food for you. Four years ago, I felt like running out of passion as a chef. I worked at Dragonfly and one day I met the executive chef "DQ". I followed his advice and guidance and for this reason it changed my perspective completely. He was not born the perfect chef, but never gave up on obstacles and would make difficult things become easy things. I believe his idea for working in a realistic world is the right thing to do: Practicing and learning every single day.
Before I planned to open the restaurant, the  idea came up in my head every day that I have to do like this and like that. It's like a short film and I follow to do it. It might sound funny, but it's true. Fun fact: I never told this story to anybody even my sister.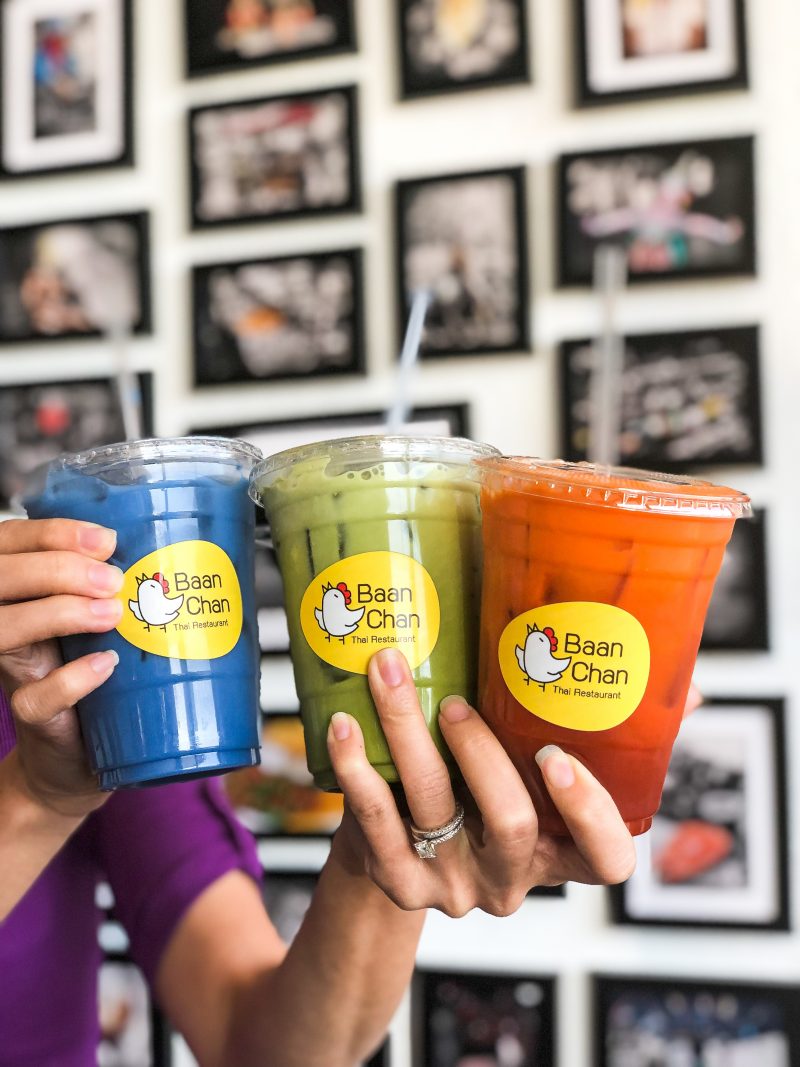 What makes Baanchan different than other Thai restaurants in Orlando?
We make the food not just only eating but we make the food to enjoy with great flavor.
What are some of your favorite dishes on the menu that people should try?
Tomzaab pork (Garlic cloves , galanga, kaffir lime leaves, lemongrasses, long coriander, rice powder, and tamarind), kra-praw muu-sub with egg, kow-kha-moo (coming soon)
What is the secret to cooking great Thai dishes?
Understand that cooking has an external appearance, taste, and smell. And it can be called "art" that can be created without limits. So I am always practicing and learning new things.
What are some ingredients that you love working with right now?
Lemongrass, coriander, cinnamon, tamarind, alcohol-base mixed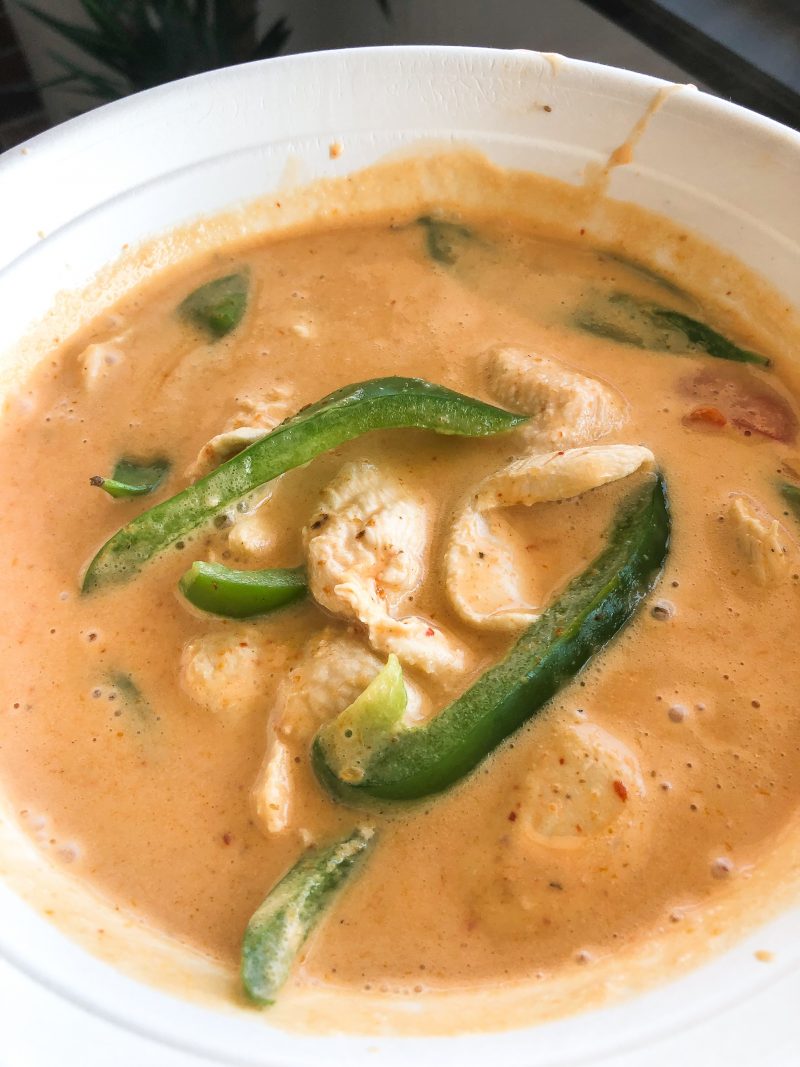 Where do you like to go to eat when you aren't working?
Gyu-kaku, Slapfish, Peter's Kitchen China Bistro
What do you make when you have no time or when it is really late at night – some thing that just hits home?
Omelet with rice. Back to basics.
Any upcoming plans for Baanchan this year?
The next project, I set the next 18 months, probably the second location, will try to make Thai food more traditional and more Thai desserts. I do my best.
BaanChan Thai
10725 E colonial Dr. Suite A , Orlando, FL 32817
Open Tuesday – Sunday 11.30am to 9pm. Closed every Monday | 407.270.8448