We attended Harbor Nights at Loews Portofino Bay Hotel as media guests and we really enjoyed ourselves!  During this incredible ticketed event, guests got to try select wines and expertly prepared gourmet foods from each of the hotel's restaurants in surroundings inspired by the beauty and charm of the picturesque seaside village of Portofino, Italy.  My personal favorite was the grilled beef petite tender with Boursin cheese mashed potato, wild mushroom and peek rags from Sal's Deli Market.  I visited their station twice and I am now regretting not going back for thirds.  The ricotta, gorgonzola, and pear-filled cannelloni from Bice Ristorante was my second favorite.  It was so delicious!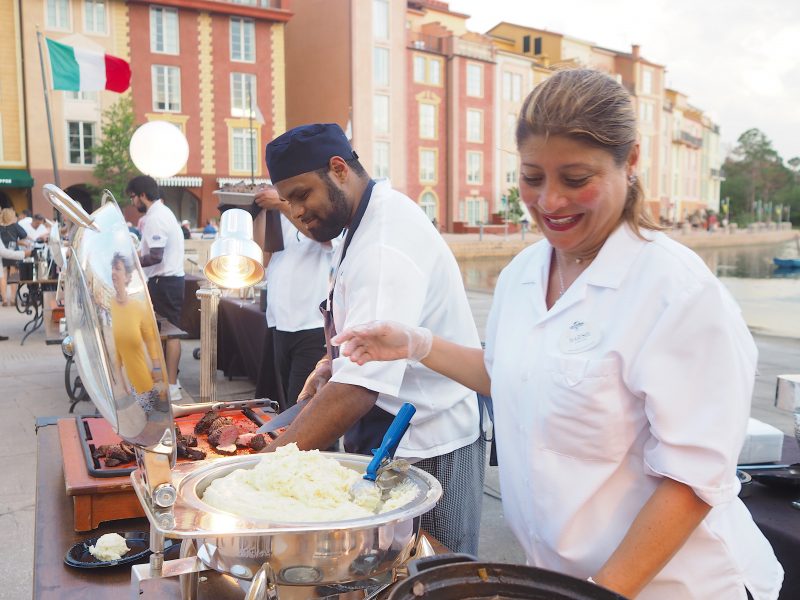 Sal's Deli Market – Grilled Beef Petite Tender with Boursin Cheese Mashed Potato, Wild Mushroom and Leek Ragu
Bice Ristorante – Ricotta, Gorgonzola, and Pear-Filled Cannelloni
Trattoria del Porto – Bao Bun or Taco with choice of topping to include Braised Short Rib, Roasted Vegetables, Sautéed Shrimp or Char Siu Pork, and choice of condiments to include Cabbage Slaw, Pickled Onions, Scallions, Sweet Soy Sauce, Crispy Potato.
Amazing live music by The I-4 Band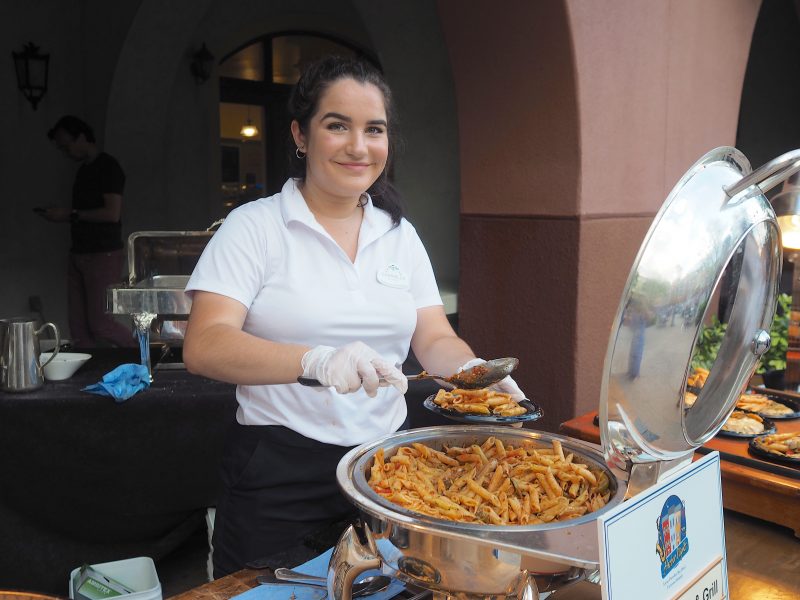 Splendido Bar & Grill – Ocean Bass marinated in Herbs and Pink Peppercorn, served with Penne Primavera
Mama Della's Ristorante – Mama's Signature Beef Lasagna with Cheese Veloute, Olive Pomodoro, Caper Gremolata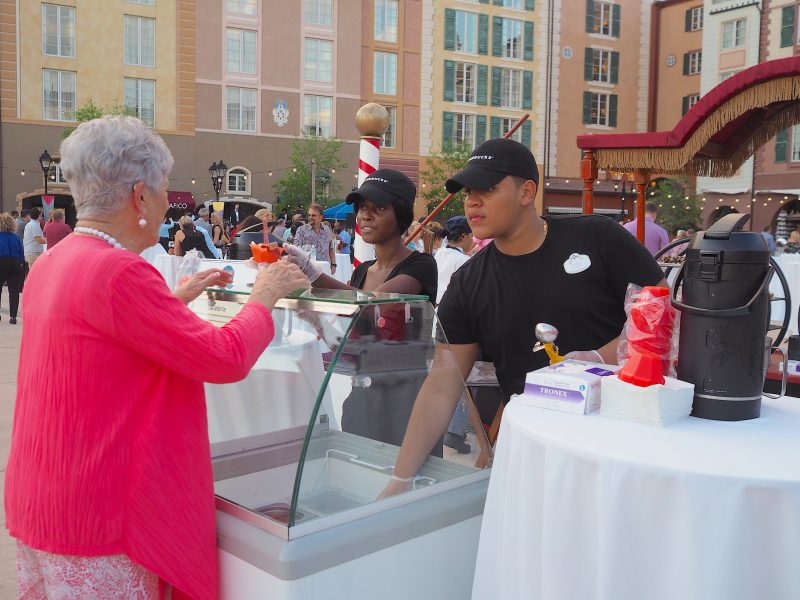 Gelateria – Orange Sorbetto and Chocolate Gelato
Dessert Italian – Classic Cannoli and Key Lime Tart
Red Wines – Masseria Altemura • Ricasoli Toscana • San Felice Chianti Classico • Tommasi Rompicollo • Butera Merlot • Sterling Cabernet Sauvignon • Chateau St. Jean Pinot Noir • Dark Horse Red Blend • Hess Select Cabernet
White Wines – Fetzer Moscato • Perrin CDR Rose • Santa Marina Pinot Grigio • Bibi Graetz Casamatta Bianco • Umani Ronchi Verdicchio • Prophecy Sauvignon Blanc • William Hill Chardonnay • Bisol Jeio Prosecco (sparkling)
Harbor Nights is a 21+ over event that is held four times a year.  For tickets and more information, visit universalorlando.com/web/en/us/things-to-do/events/harbor-nights-wine-tasting-jazz/index.html or call 407-503-1200